Did you know there's a kid's version of Dancing with the Stars, which is aptly named Dancing with the Stars Juniors? We know, who'd have thought?
How does it differ from Strictly Come Dancing?
Not only are the celebrities children, but also the pro dancers. Plus they have an adult mentor who just so happens to be a Dancing with the Stars pro dancer. So if you ever wondered what happened to former Strictly pro dancers Artem Chigvintsev and Gleb Savchenko, then you'll find them here coaching the juniors.
Following in the footsteps of Strictly, the couples take to the dance floor each week to perform either a Ballroom or Latin routine. But unlike the UK version, the audience vote which counts for 50% of their score is from the studio audience and not the viewing public at home.
Also unlike Strictly's live Saturday night show, Dancing with the Stars Juniors is pre-recorded. Well, celebrity kids have busy schedules too you know and the mentoring pro dancers are also competing in their very own grown up version of the show.
Who are the hosts and who's on the judging panel?
Frankie Muniz and Jordan Fisher are our Tess and Claudia.
Both the actors competed in season 25 of Dancing with the Stars and Jordan even won the glitter ball. As for the judging panel, Olympic figure skater, Adam Rippon, La La Land choreographer, Mandy Moore and Dancing with the Stars pro dancer, Val Chmerkovsky (who's also won the glitter ball twice), are the show's version of our very own Shirley, Bruno, Craig and Darcey. Except we've got four judges and they only have three, obviously.
Who are the celebrity kids?
• Mandla Morris – fashion designer and son of Stevie wonder
• Alana Thompson – reality TV star Honey Boo Boo
• Tripp Johnston Palin – Sarah Palin's grandson (the clue's in the surname)
• Ariana Greenblatt – actress who's starred in Avengers
• Hudson West – actor who's starred in General Hospital
• Sky Brown – professional skateboarder
• Mackenzie Ziegler – actress, singer and dancer
• Addison Osta Smith – winner of Junior MasterChef
• Miles Brown – actor who's starred in Black-ish
• Akash Vukoti – spelling bee contestant and all round child genius
• Jason Maybaum – actor who's starred in Freaky Friday
• Sophia Pippen – former basketball player, Scottie Pippen's daughter
When is it on?
Unfortunately it's not on UK TV, but you can watch all of the clips on YouTube. In fact, you can even subscribe to the Dancing with the Stars Junior YouTube Channel for free.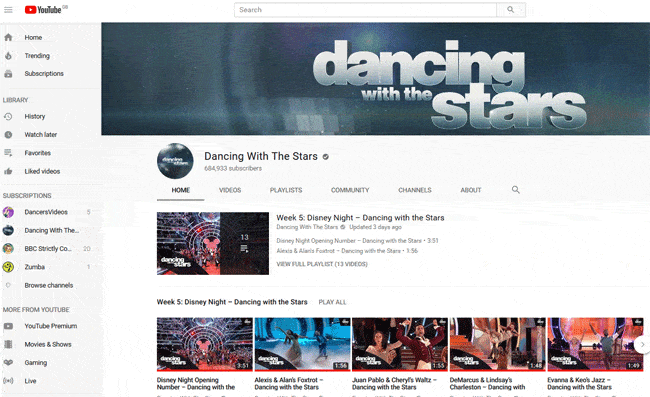 Just think how popular a junior version of Strictly Come Dancing would be given the growing popularity of the show among the younger audience – do you think the BBC should create Strictly Come Dancing Juniors?
Watch DWTS: Juniors opening number here
Week 3 is Disney Week
If you're a Disney fan, you'll absolutely adore this weeks programme – a Disney speical, so cute…
Weekend Break with the Stars of Strictly
Fancy learning a new skill like these youngsters? Then why not come along to one of our Weekend Breaks featuring the fantastic pro dancers from Strictly Come Dancing? They'll be holding brilliant dance workshops featuring many of the dances you see on Strictly. Plus they'll also perform amazing dance showcases which you can enjoy from your very own designated front row seats. And as if that wasn't enough, you'll be able to quiz the pro dancers in our fun Q&A sessions and take loads of photos in our Red Carpet Photo Calls.