4* Alton Towers Resort Hotel, Staffordshire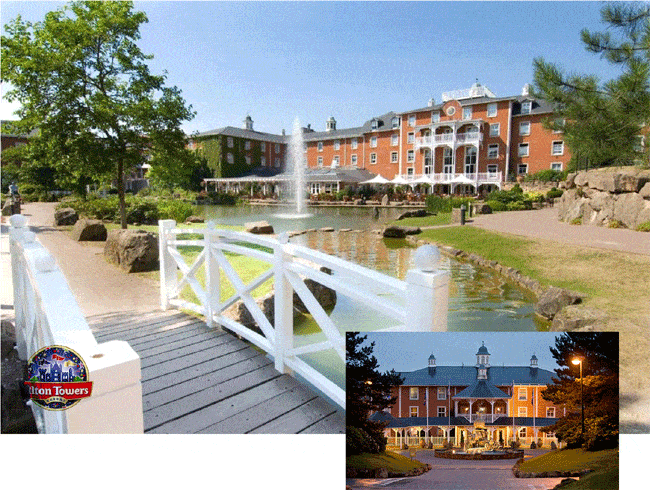 Alton Towers Resort Hotel
Alton, Staffordshire, ST10 4DB
This impressive hotel set in the rolling Staffordshire countryside is the perfect setting for our 'everything under one roof' dance weekend. With all the facilities you would expect from a 4 star hotel, this fabulous quintessentially English hotel benefits from large modern comfortable en-suite bedrooms with flat screen TV's, all set around a beautiful central courtyard with it's own lake, fountain & countryside walks.
Donahey's have exclusive use of the entire Alton Towers Resort Hotel for the whole weekend, the Alton Towers Theme Park will not open until later in March, or will the hotel feature it's usual family entertainment – all hotel guests will be part of our exclusive adults only Dancing With The Stars weekend.
Dancing With The Stars Weekends at Alton Towers Resort Hotel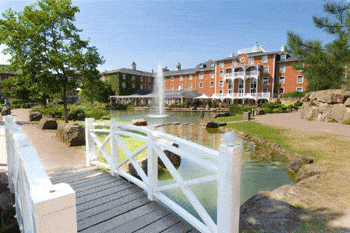 Friday 4th – Sunday 6th March 2022
4* Alton Towers Resort
Alton, Staffordshire
Join your favourite Strictly stars for an amazing Weekend Break

View our event on the offical Alton Towers Resort Hotel website here
www.altontowers.com/book-my-trip/short-breaks/dancing-with-the-stars-weekend
Alton Towers Resort Hotel Ballrooms – 360 tours
Alton Towers Resort Hotel Photo's
Alton Towers Resort Hotel Spa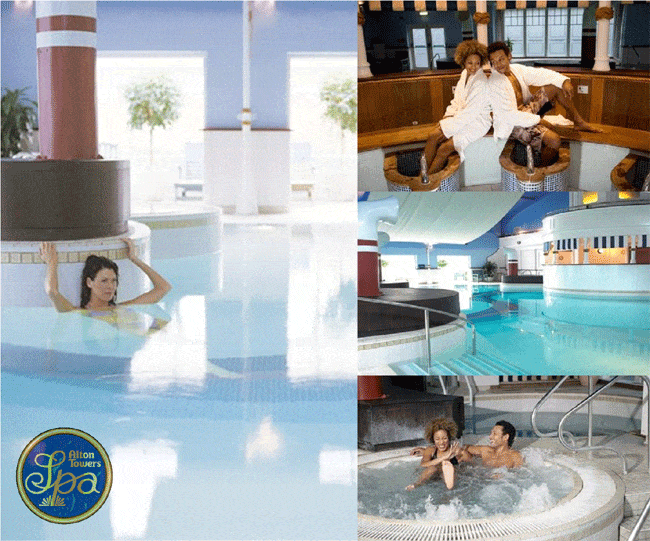 As well as the non-stop dancing there's plenty on offer to keep you entertained at this fabulous resort; You could pamper yourselves at the Hotels Luxury award-winning Spa, enjoy the Aqua Relaxation Rooms thermal circuit & pools, or choose your very own custom spa treatment?
You may want to take the plunge in one of Europe's largest indoor water parks, Alton Towers hugely impressive Splash Landings. Alternatively, choose from two 9-hole adventure golf courses. Rates & admission charges for these attractions will apply, details of these can be found on arrival in resort.
As an added treat why not upgrade to one of Alton Towers fabulous themed bedrooms – The Chocolate Room, Arabian Night's, Dreamy Den, Hidden Hideaway, Celebration, Sleepover, Ice Age & more!
Alton Towers Resort Hotel Tour
Alton Towers Resort Hotel Features
155 large non-smoking modern comfortable en-suite bedrooms.
Luxury Spa & Thermal circuit
The Stateroom & Emperor's Ballroom
Central courtyard, lounges, lake & fountain.
Free car parking for all guests
Secret Garden Restaurant
Splash Landings Water park
Upgrade to one of 20 exclusively themed bedrooms – Choose from The Chocolate Room, Arabian Night's, Dreamy Den, Hidden Hideaway, Celebration, Sleepover, Ice Age & more…
The Alton Towers Theme Park will not open until later in March, nor will the hotel feature it's usual family entertainment – all hotel guests will be part of our exclusive adults only Dancing With The Stars weekend.
View our event on the offical Alton Towers Resort Hotel website here
www.altontowers.com/book-my-trip/short-breaks/dancing-with-the-stars-weekend
By it's nature, all Alton Towers Resort Hotel bedrooms are spacious family sized and have a double bed. Twin rooms are usually made up of a double bed along with a single divan or comfortable adult sized bunk. Larger triple rooms usually sleep 4 or 5 and are made up of a double bed along with two single divans or two comfortable adult sized bunks.
Alton Towers Guest Reviews & Recommendations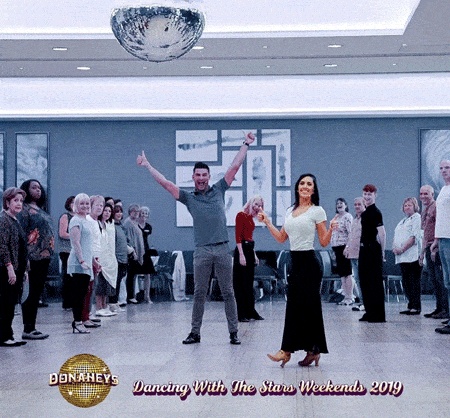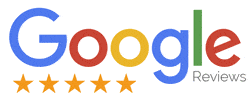 The Donahey's Dancing With The Stars Weekends are Fab-U-Lous.The organisation is second to none, every little detail has been thought of and the Donahey's staff do everything to make your weekend enjoyable.Seven hours of dance workshops with Top Class teachers (including the Strictly Stars). Plenty of time to practise and then Dancing through the night in the Stateroom Ballroom.The Show Dances from The Strictly Stars and the other Professionals are worth it on their own.We've already booked next year and looking forward to itTrevor & Brenda

Trevor Cooke
12:58 12 Mar 20
The whole weekend was amazing from start to finish. The organisation is superb and the people are all so friendly. When you break down what you get it really is value for money. This is an event to look forward to year after year.

Kerry Garner (Oldfleet)
18:06 11 Mar 20
Just back from a stunning weekend at Alton Towers Dancing with the Stars! The whole experience was fabulous from start to finish. The communication from Donaheys before, during and after the event was good. The organisation of the workshops was superb...we were in the improvers group ...each one pitched perfectly for the ability level and the teaching was great. Obviously the Strictly stars were lovely as expected, but also the world champions and the Donaheys staff were terrific. We have fallen in love again with Argentine Tango particularly. The showcase dances were spectacular every time, breathtaking performances in a cabaret setting. The Donaheys team were always on hand to offer support and guidance both on and off the dance floor and the hotel staff were friendly and accommodating. We loved dancing to the band on Saturday night!By the end of the weekend we were exhausted....in a good way! Thank heavens for the on line workshop reminders, as we did so much our recollection of all the steps is a bit hazy! We needed no nudging to book again for next year before we left. Many thanks and best wishes to all the team.

Dee Desgranges
14:48 11 Mar 20
Just back from a FAB-U-LOUS weekend at Alton Towers Resort Hotel.Is the first time we have ever been to an event like this, infact, its the first time my other half and I have ever danced!Everything was organised to a tee, the workshops, the showcases and the evening events.The Donaheys staff were on hand throughout the weekend to assist in anyway and they were so helpful and not at all judgemental as we had never danced a steep before!The only fault in the whole weekend, and it is NOT related to Donaheys. We the lighting in the bedrooms and bathrooms. It was so incredibly dim that it was a struggle to put make up on! Not sure how anyone would manage if they had to take medication. But, this was NOT a fault on Donaheys and it didn't stop us from having an amazing weekend.

Wendy McLaughlan
13:01 11 Mar 20
First time here, what an absolutely fantastic amazing weekend, Melanie & I loved it... and our first time having dance lessons!!! If you love dancing you will love these weekends!!!Everyone is so friendly & helpful. We have already booked for next year, fingers crossed as better dancers. Xx

lyndon holt
14:23 10 Mar 20

Carol McAllister
10:47 03 May 19
A huge Thank You to Paul and the whole Donaheys team. Just back from an amazing experience at Celtic Manor. The organisation, the workshops and the showcase evenings where truly spectacular. We enjoyed every minute. The hotel and staff are first class.All the strictly stars, professionals and experienced teachers made the workshops interesting, challenging and fun. we came away with new steps from each of them. Already booked for next year. The weekend is good value for money, and worth every penny. We enjoyed it so much we extended our stay. You have a fantastic team working with you. Well done to all of them and again THANK YOU.

Deborah Lisle
19:39 02 May 19
Brilliant weekend yet again. So good I had already booked to go back twice this year. Atmosphere, lessons and the show dances by Strictly stars are outstanding. Already booked again for next year.

David Wares
07:34 01 May 19
Another fabulous Donahey's Dancing with the Stars weekend. The Workshops led by the Strictly Stars and Championship dancers were entertaining and informative and the showcases were amazing. We attended Alton Towers last year, which we enjoyed tremendously, but this was our first time at the Celtic Manor and have to say that this venue, food and staff were all first rate. The hotel was easy to navigate and nothing was too much trouble. The Donahey's team are so friendly and helpful. Our weekend was superb and was well worth the outlay and journey. We would like to say a very big "thank you" to Paul and his team for all the hard work before and during the weekend to create a smooth running and enjoyable event. Just need to keep practicing all the new steps we have been taught. Congratulations on another excellent weekend. See you all next year!! Colin & Maureen Barker

Maureen Barker
15:34 30 Apr 19
This was a truly spectacular weekend.Donaheys and Alton Towers were extremely organised and everything ran smoothly.The dance classes were excellent (though we struggled with the Argentine Tango).Dancing with the Strictly Stars was amazing. All of the stars were so friendly and excellent teachers.However, a special shout out is required for Tony Bennett who took the Samba and Tango classes. What a fabulous teacher. I would pay for a weekend of lessons just with him.The three shows were breathtaking. The price paid for the weekend would be worth it for the shows alone.The weekend was a wonderful experience and I would highly recommend to dancers of any level.Thanks to Donaheys!

Sarah Brian
18:27 18 Mar 19
This was our 4th Donaheys weekend and the 3rd atthe Alton Towers resort.Over the years we have been fortunate to have been to some excellent workshops, but this has to be the best year yet.Equally, we've previously been able to provide some constructive feedback for the resort, but NOT THIS YEAR. Truly excellent all round.Alton Towers staff very professional on check in and in the restaurant. Check out was seamless, just dropping off the room keys.Car park better marked out.Food in the restaurant even better than previous years. ALWAYS had gluten free options available.7 dance classes over Friday, Saturday and Sunday, in 2 ballrooms with the large ballroom having a truly excellent floor.3 shows (2 evening and 1 on Sunday lunch). Friday night' show was superb, as was Sunday's, but Saturday night's was worth the money alone. Truly outstanding.So hats off to all involved.Already booked for next year.

Tony Dyson
18:12 16 Mar 19
Another brilliant weekend. Well done all. Can't wait for next year, already looking at new dresses. What can I say - brilliant lessons, meeting the stars from Strictly, dancing the night away on the best dance floor ever - add to that a big band, friendly helpful staff and a nice venue - what else could you want from a weekend. Oh, to remember what you have learnt - that's covered too with videos. We appreciate all your hard work that goes into making these weekends so special. Thank you.

Susan Peacock
21:17 15 Mar 19
Our 11th time being part of Donaheys amazing dance weekends. We introduced 4 new people who all had a fab time & have already booked again for next year! We can't recommend these weekends enough for anyone who loves dance, be it doing the workshops or simply watching the incredible shows. We shall be back in April at Celtic manor & are already counting the days. Thank you Paul, Amy, Shirley & all the team.Kay & Sean Escott

kay escott
13:29 15 Mar 19
Fantastic weekend and so much value for your money. Very high standard of workshops and feel so privileged to be taught by three wonderful Strictly couples and see their fabulous demonstration dances.

Colette Foan
13:09 15 Mar 19
As relative newcomers to ballroom dancing we weren't sure what to expect, but we shouldn't have worried. Donaheys gave us a fabulous weekend. The professionalism of the event was outstanding, from pre-information, joining instructions and weekend programme, super all round. All the lessons, and there's lots of them, were fun and within our ability and the showcase dances by the professionals made the evenings a "real night out". The hotel was everything that you would expect and were well looked after in terms of food and service. In fact it was all so good that we rebooked, before we left, to go to Celtic Manor next year.John and Caroline

John Spain
12:55 15 Mar 19
Map