Anton Du Beke - Strictly Judge 2023
Get to know Strictly Come Dancing stars Anton Du Beke and Erin Boag. Plus, discover a unique opportunity to enjoy a 5* star weekend break dancing alongside the BBC One Strictly professionals.
Meet Anton Du Beke and Erin Boag
Updated 5th December 2023
Anton Du Beke and Erin Boag are notably crowned as the King and Queen of Ballroom.
This dazzling duo truly epitomises the golden standard of ballroom dancing.
The ever-charismatic Anton is not just a veteran on the dance floor but a cherished British icon. His journey on Strictly has been nothing short of remarkable – from being a stalwart professional dancer since 2004 to becoming a 2019 finalist and now, a revered Strictly judge since 2021.
His expertise and charm earned him the prestigious title of 'Judge of the Year' at the 2022 National Television Awards.
Anton Du Beke latest news – the BBC has unveiled that Anton, alongside fellow Strictly star Giovanni, will bring their vivacious spirit back to the TV screen in a second series of the much-loved BBC ONE travel series, 'Anton and Giovanni: Adventures in Spain', set to enchant viewers in March 2024.
Having danced together professionally for over 20 years, Anton and Erin have become Britain's most recognised and well-regarded ballroom couple, bringing glitz, glamour and elegance to every performance.
The 2023 series sees Strictly Come Dancing judge Anton Du Beke, return to the judging panel for the third year running – what a fab-u-lous Judge.
Having partnered with celebrities for 18 series and being the longest-serving pro, Anton has taken his well-earned place on the judging panel.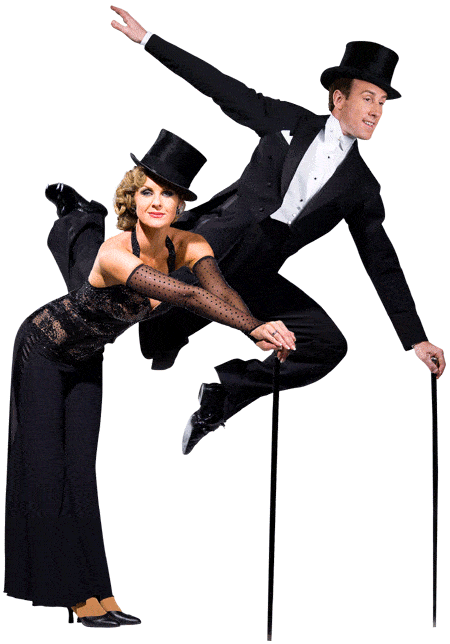 Always a firm favourite on Strictly, now meet Anton and Erin in the flesh with Donaheys. We are offering you an amazing opportunity to learn to dance with these amazing dancers, learn their techniques and so much more.
Learn all about Anton & Erin's dancing achievements, dance partners, relationships, facts, and read their latest news, announcements and tours below, and don't miss your opportunity to dance with this golden duo. 
5* Weekend Breaks starring Anton Du Beke and Erin Boag
Who better to learn to dance with, than the King of Ballroom himself – Anton du Beke and his wonderful dance partner Erin Boag.
Not only can you learn to dance with these amazing professional dancers but you'll hear all the back stage gossip from the latest series, plus see them perform their stunning dance showcase for you up close and personal.
Fri 22nd – Sun 24th March 2024
4* De Vere Beaumont Estate Hotel
Windsor, Berkshire
Spend the weekend with your favourite stars of Strictly Come Dancing at the impressive 4* De Vere Beaumont Estate in Windsor.
Join BAFTA Award Winner Giovanni Pernice, Lauren Oakley, Kai Widdrington, Nadiya Bychkova, Anton Du Beke, Erin Boag, British Dance Champion Finalists David Cockram & Rosie Ward, Argentine Tango Instructors Letita & Andres, Strictly Vocalist Lance Ellington plus The Tony Greenwood 15-piece Big Band
Fri 19th – Sun 21st April 2024
5* Celtic Manor Resort Hotel
Newport, South Wales
Spend the weekend with your favourite stars of Strictly Come Dancing at the stunning 5* Celtic Manor Resort in South Wales.
Join NTA Judge Of The Year Anton Du Beke, Erin Boag, Kai Widdrington, Nadiya Bychkova, Aljaz Skorjanec, Janette Manrara, Katya Jones, Strictly Argentine Tango Choreographers Leandro Palou & Maria Tsiatsiani, British, European & World 10 Dance Champions Glenn Richard Boyce & Caroly Janes, Former World Professional Ballroom Champions Warren & Kristi Boyce, Strictly Vocalist Lance Ellington plus The Tony Greenwood 15-piece Big Band.
Strictly's Anton Du Beke & Erin Boag video chat about Donahey's 5* Weekend Breaks…
Anton and Erin's Reviews of Donahey's Weekend Breaks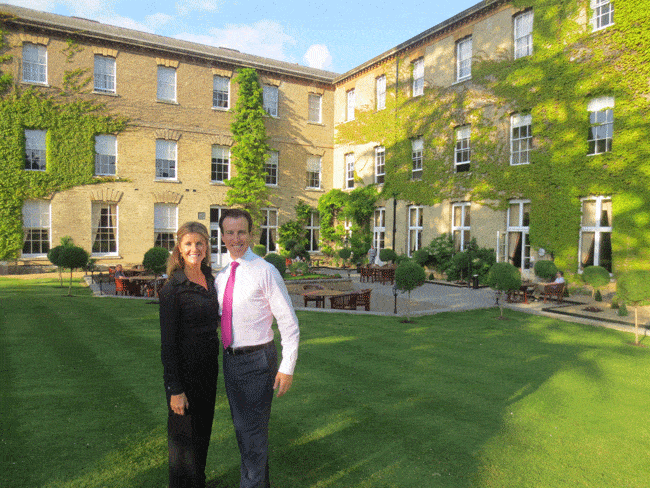 Since 2004 Anton & Erin have attended Donahey's Weekend Breaks, here's what they say…
'Paul, you organise the most wonderful events, thank you. We always look forward to Donahey's events, well done.' Erin Boag
'Paul, you're such a Superstar for organising such a fabulous event' Anton Du Beke
Google Reviews of Donahey's Weekend Breaks
A fantastic experience from start to finish. Right from picking the phone up to talk to Tracey about booking, down to the final showdance. If you're thinking of booking one of these weekends - go for it! You won't regret it.Excellently organised with a lot of workshops. I did worry that our feet wouldn't cope but the excellent sprung dance floor made sure that wasn't the case.The evening dancing was fabulous with Paul also regularly leading everybody into an individual Charleston on the dance floor - great fun.The evening showcase dances were amazing and also featured dances from highly accomplished competing (or previously competing) professionals who were outstanding.Overall an amazing weekend.
Omigod the weekend was awesome!We don't write reviews; in a world of faceless corporations chasing 4-5 star status via automated perma-feedback who has time, right? There's better things to do with 30 seconds, like scratching your nose. But this weekend at the Celtic Manor Hotel was so good that we're delighted to pop the Google Review cherry.We signed up as complete beginners, inducting into the infamous raucous Red group (special shout out to table one, we were the best!) The workshops were amazing. You're in the room with actual dancers from Strictly. Aljaž taught us the cha cha! Aljaž! Cha cha! This was so exciting that when he got us to yell 'Sa!' at the end of each New Yorker I swear I spat on him. Jive with Giovanni and Lauren? Check. Quickstep with Nadia and Kai? Check. Rumba with (reigning Strictly champion) Jowita? Check. Encouragement to growl like a lion when Nikita offered up his microphone? Not needed ... GRRRR!Every instructor intimately knew their craft and, more importantly, knew how to teach. I don't think anyone in our beginners group felt out of depth or unsupported, a philosophy that translated beautifully to the evening ballroom events. Us Reds were actively encouraged to participate in social dancing without fear of embarrassment. There were enough slow and slightly out of time couples on the floor to feel like you weren't the only learners in the room. And you've not lived until you're one of a whole room Charleston Strolling to Bear Necessities.What else to say? Only that we've realised live showcase dancing, much like live music, is so much better when you're in the room. Every number was impeccable. Nadia and Kai's jive topped our personal opinion chart in a very close field.This weekend surpassed expectation. The Donaheys team really care about the quality of the experience. To organise an event like this with such precision and still maintain a genuinely friendly customer service takes some doing. Everybody involved seemed happy to be there. We certainly were. We're signed up for 2024, and we're coming back as Blue. If it's as good as this again they may even get another review.
A very well run event. It wasgreat experience on both occasions when we attended the events At Celtic manner in 2019 and also this year. We thoroughly enjoyed it and all the staff were very helpful. Paul really goes out of his way to do everything possible for us to enjoy our time. We have already booked for next year.
Last weekend at Celtic Manor was the first time of going to a Dancing with the star's weekend. It was Amazing form start to finish. The organisation was fantastic, the programme of dance classes, social dances, q&a's, red carpet calls etc were brilliant. It was so lovely to be able see the stars and learn from them so up close. Can't recommend it enough. Celtic Manor was a lovely venue also. Food and service Excellent. Can't wait to do it all again next year!!!! Thank you.
Fabulous weekend, and very well organised by the friendly Donaheys team. Accommodation was excellent and the classes by the strictly pro's and visiting competitors were very informative. It was lovely to see up close the pro's, and their dance demonstrations were wonderful. There was also plenty of opportunities to ask them questions. We loved the live big band on Saturday night and it was such a treat to dance to live music. A wonderful event and great value for money. This was our first time and we met some great people and are looking forward to seeing them again at next years Dancing with the Stars weekend.
Deborah Wakeham
1689792602
What an amazing experience, so much so, that I have booked to go for a third time. It's really well organised by a great team. Wether your new to dance or experienced your sure to have a great time. Having lessons from the professionals and a show case every day. Just the best
helen swaisland
1689773064
Fantastic weekend at the Celtic Manor and the Donaheys Dancing With the Stars event. These events (we've been to 3 now) are fabulous - well organised, efficiently run, great hotels, great workshops and fabulous showcase dances from the professional dancers. We can thoroughly recommend them
This was our fifth Dancing with the Stars Weekend and it was just brilliant. The Donaheys team do such a magnificent job, the whole weekend runs like clockwork. The workshops were great and the videos available afterwards really help!The showcases this year were absolutely fantastic - both the strictly stars and the ballroom champions were incredible and mesmerising to watch.Celtic Manor is a fabulous venue and we have already booked for next year!!
Another fabulous dancing with the stars weekend at Celtic Manor, the workshops are great fun and lots learned. The showcases of all couples out of this world. Paul, Shirley and Amy along with all the donaheys team are on hand for anything you need and always polite and professional.A truly wonderful weekend for any dancer or dance fan.Its our 3rd and we look forward to the next.
Myself and my best friend have just returned from our 2nd year attending Donaheys Dancing With The Stars Weekend. Another fabulous weekend. We have danced, made new friends and laughed. We started with 4 left feet, and ended up being able to dance fairly reasonable steps. The workshops are superb and gauged to the appropriate level of the group. The Donaheys team are superb and I can't rate them highly enough, every single person attending is looked after.Feet throb from all the dancing, hands sting from applauding and cheeks sting from so much smiling and laughing.The evening showcases are breath taking, the professional dancers are so engaging and the venue is superb.I highly recommend this weekend.
Fabulous weekend! Stayed extra night on the Thursday. All of Donaheys staff led by Paul were so friendly and helpful through out the weekend.Up close and personal classes with the strictly stars, Kai & Nadya, Giovanni & Lauren, Alijaz & Katya, Nikita & Jowita, David & Rosey and Warren & Kristy Boyce. All dance classes designed for your personal dance ability. Show case dances in the evening were amazing especially Glen Boyce & Caroly. Unbelievable dancing from all the stars.The hotel is a perfect venue with friendly and professional staff at the Celtic Manor Resort.The weekend flowed perfectly due to the planning and organisation of the whole Donaheys team.Already booked up for April & July 24.We can't recommend this event highlyenough for those who enjoy ballroom dancing or want to start. Beginners are catered for just as much as advanced standard so if you have never tried ballroom dancing before this is an excellent introduction.Once again, many thanks Paul for an amazing weekend.
As first-timers we can honestly say it far exceeded our expectations. Friendly, efficient and fun. I hoped to get tips during the workshops to add an extra layer to our dancing as well as giving us new routines - they did that and more. All workshop teachers gave us confidence and laughter - no one needs to feel intimidated about what they can or can't do. This atmosphere helped everyone get together in a supportive and friendly fashion - far more smiles than frowns! The showcase events were superb and very moving. It was lovely to hear the professionals say they particularly enjoy dancing to an audience of dancers. And we enjoyed being that audience. Thank you to the all Donaheys team. Carol and John.
It was an absolute pleasure to attend the Donahey's Dancing with the stars weekend. I warranted a challenge being a past athlete participating in many sports. I had never learnt ballroom or Latin dance until this year. You don't have to worry about never dancing before or even your capabilities in sports or exercise. The venue is totally structured for all levels.The management, planning, creativity and logistics of the event was outstanding.The professional teachers and inspirational stars radiated with enthusiasm and motivation as they took to the floor commanding effective, fun, constructive teaching with engaging class presence in all disciplines.The evening entertainment given by the professional dancers was awe inspiring, exuding passion with phenomenal artistry.The whole venue was supported by the Donahey's staff who deserve a noteworthy praise for their organisational skills and commitment to hard work, conveying fun, energy and engagement with the guests.GIVE IT A GO! - JUST DO IT.I'm in for next year.
Samantha Flores White
1688271519
A brilliant weekend with the Strictly Stars and other winning dancers. Great organisation from start to finish from the lovely team. Special mention to Freda who saw we were struggling and helped us learn the dances. The lessons were great fun with the strictly stars and the other teachers.The showcases were stunning and being so close was amazing. The dance by Warren and Kristi Boyce and his boy and his partner was mesmerising and so poignant.I would highly recommend and we have already booked for next year ♥️♥️♥️
Nancy Dickson-Fisher
1687770614
Our 2nd dancing weekend with Donaheys was even better then the first. So well organised and such a treat to be taught by fantastic teachers and stars of Strictly. We have booked again for next year
This was our first time to come and enjoy a weekend with truly like minded people. Firstly the organisation is amazing it gave the impression that this was so seamless.The Strictly Stars and competition dancers were amazing not just in the workshops that they gave but also in each of their showcases. Purely awesome and so inspiring.I must also mention the workshops by Tony Bennet just pure gold in his delivery and types.We now have another dance on our list of dances to learn which is the Argentine Tango this dance we had only seen from afar but to actually learn a routine in just one hour was magical.Thank you to the Donhey's team for pulling all of this together.A special thank you from us is to those that took the time to get to know who we are and show genuine interest in our journey.Adrian and Leigh
Just had the most wonderful weekend at the De vere hotel in Windsor!! Dancing lessons with the strictly stars felt very special and then their showcases in the evening were just something else!! A very well run event and we loved it so much we've booked for next year!! Great job Donaheys!
Karen Darbyshire
1682332172
Thoroughly enjoyed the whole weekend and experience. We're booked for next year too.
A real look forward to moment for us every year. Fab to be focused on dance for 48 hours.
Wow, what an awesome experience. The preparation and organisation that must go on by the Donaheys team to achieve such a spectacular event is to be admired.The showcases with the Strictly stars was spellbinding having them so close and performing especially for us was a privilege.The atmosphere was friendly, welcoming and encouraging between the guests and the team.The venue, food and accommodation was top class so all in all a brilliant way to spend a weekend.Needless to say we have booked for next year.!Linda & Colin Rockey
anthony Middleton
1682225641
An absolutely fabulous weekend! This was a very well attended and extremely well organised event by Donaheys. The Celtic Manor hotel is stunning, the strictly tv stars were not only amazing dancers but were very friendly and helpful too. All participants are put into 1 of 4 groups depending on skill level and experience. We were in the absolute beginners category but learnt a lot and had lots of fun in the process. Any anxiety or concerns we may have had about our lack of dancing skills were quickly dismissed as we were shown some basic steps in friendly group settings and we were dancing in no time!The world class dance performances by the TV stars and the 15 piece band on the evenings were incredible.This really was a weekend to remember, so much so we have already booked again for next year. A big thanks to Paul, Shirley and Amy and all the Donaheys team for making the weekend such a wonderful experience for all those lucky enough to experience it. See you next year!Anthony and Jane ( Manchester).
This was our second time at one of Donaheys dancing with the stars weekends and it was fabulous, so much so that we have booked again for next year. Thanks to all the team for all your hard work.
Second year of attending Donaheys Dancing With the Stars. Already booked for next year. Professional dance lessons with some of the best dancers in the world, and stunning show dances. Then add in the company of other like minded participants who are so warm and friendly. A wonderful experience. Thank you
Been to a few of Donahey's events. All have been excellently organised, great fun, whatever your dance experience…even complete novices will have a fabulous time.
Joanna Derbyshire
1682153216
Absolutely wonderful weekend, loved every minute and have already booked for next year
Absolutely fab..u...lous!So well organised from start to finish. The workshops are brilliant fun. The team are wonderful. And the stars...oh my god. You think they are amazing on the TV?...wait until you see them up close and personal. Hats off to all. Can't wait for next year. Thank you to everyone for one of the most memorable weekends ever! Xxx
claire collinson
1681919478
We had such a great weekend, we loved the workshops and got a lot from them and also enjoyed the evening dancing - it felt like the floor wasn't as busy as the year before, either that or we've just got better at getting past people! All the pros were amazing both in the workshops and their performances – they are just mesmerizing to watch…..The whole event is well organised and really good fun....We've booked already for next year, that tells you how good it was!!
Wow. What an amazing weekend. My wife and I absolutely loved it. The stars were so warm and personal. The Donaghey's team couldn't do enough for us. It's a 10 from me (We have already rebooked for 2024)
Just returned from a great "Dancing with the Stars Weekend".Great classes with amazing opportunities to dance on a large ballroom dance floor. The strictly stars were helpful and entertaining during classes and gave us 3 spectacular shows. Donaheys staff were excellent and on hand to help whenever needed. We arrived sceptical and left booking for 2024 - what more can I say. PS sorry for stepping on Anton's feet .... 🙂
Just back from another Dancing with the Stars weekend. My fifth!!!! Yet another fantastic weekend. 3 shows, 7 lessons, 2 dance evenings , all brilliantly organised, very friendly and in The Celtic Manor a fantastic hotel.
Wow. What can I say. From the moment you arrive you cannot stop smiling. The showcases are amazing, dance lessons fun (definitely need to practice for next year), atmosphere electric, gala night incredible and you will the most friendly bunch of,people ever. Big shout out to Melissa another guest who kept trying to teach me to dance and another lovely couple who took time out to help- thank you so much. Paul, Amy, Shirley and team who look after everything for you and make it the most incredible experience. Yes initially it seems a lot of money but believe me the value for money f9e what you get is fantastic. A completely flawless polished event. Celtic Manor beautiful. Cannot recommend highly enough. Can't wait to return next year - keep dancing 🕺
Our first time with the Donaheys team .. truly an amazing experience... my first thoughts were sounds to good to be true ! How wrong was that thought ... it was fantastic .. from start to finish just sensational... rebooked for 2024 and we are so excited for the lineup 😍 newsIf you are thinking about taking part in any of the dancing with the stars events ... go for it .. you will have a blast... it will be everything you hoped for and more ..Now to keep practicing our newly learnt skills 😉Thank you all for making the weekend so amazing 👏 x x Colin & Wendy ...Malvern.. Worcs
This was my first Donahey's experience. I was extremely impressed with the organisation of the whole weekend. The performances by the Strictly stars and amateur champions were amazing, and attendance at the workshops showed they are also wonderful people. The venue was perfect and I loved it. I'll be back next year!
Really enjoyed our first Dancing with the Stars weekend. Great fun and well organised throughout. Particularly enjoyed Black Tie event dancing to a live band. Will be back!
Our first Dancing with the Stars Weekend (Windsor 2023) was absolutely wonderful. We opted into intermediate/advanced and the lessons for us, were just at the right degree of challenge. All lessons were fun and those involved were enthusiastic. The evening dancing was lovely, and the dance shows/performances were amazing. Hotel was good too. We've already booked for next year! Thanks to the Donaheys team for their hard work, all year round to bring these weekends to fruition. 👏👏👏
Oh WOW what an amazing weekend the Donaheys Dancing with the Stars was . Everything was so well organised , everyone so friendly and helpful , the lessons incredible and the showcases spectacular . A fun packed weekend where all our expectations were exceeded . Will we be back ??? ….Already booked 🥰🥰Thank you Paul ,Amy and your wonderful team x
Debra Lavelle-Taylor
1680340517
This is the most fun dancing weekend ever. We absolutely loved every moment, so much to see and do. Very well organised and ran to time. Friendly staff, delicious food and a high standard of accommodation. The strictly stars are just as lovely as you imagine. We cannot wait to return next year. We have no hesitation in recommending. Keep Dancing x
Lisa-marie Dudziec
1680029094
If you love dancing and love your Strictly stars a Donahey's weekend is unbeatable. Donahey's work so hard to ensure you have the most amazing and memorable time, I can't wait to return again for another year X
Amazing weekend organised by the incredible Donaheys team. Brilliant lessons by Strictly and other professionals. Outstanding showcase dances - in fact everything was just perfect. Have already booked for next year.
Our third weekend with Donaheys and we can honestly say everything is faultless. Fantastically organised, superb workshops and lessons and a fabulous environment to dance and revel in the joy of it. Needless to say, we booked to go again next year!
Huge thanks go to Paul, Amy & all the wonderful team for such a fantastically organised dance weekend. This is our 4th year with our friend's Mel & Aiden & there was no doubt of booking for next year! The classes are so well organised, no one feels silly, no capable, the team all make you want get on that dance floor , whatever your level. Obviously the highlight is seeing the Strictly stars, who are just a dream to watch.As long as you keep organising these weekends, we'll be there, thanks again 😊
This was our first dancing weekend with Donaheys but it won't be our last! We stayed at the Beaumont Estate in Windsor and enjoyed every minute of our 2 night stay. It was an action packed weekend which included fun but informative workshops with passionate teachers including the stars themselves. There was plenty of opportunity to dance with no pressure and also watch the stars entertain us. It really exceeded our expectations and much of this is down to the hard work and desire to please from the whole Donaheys team. So much to recommend.
Absolutely fantastic weekend.. having never danced before and rather allergic! I booked this as a Christmas gift for my wife. I'm completely sold and have already booked for next year. The Donahey's staff are magnificent and as for the Professional dancers… Amazing!!! We had the best time, completely immersed ourselves in the well organised programme. Thank you for the experience.
Wow what an absolutely fabulous weekend from start to finish, from amazing strictly stats teaching classes, the outstanding shows and all round organisation of such a fun filled,, feel good weekend Thankyou, booked for next year already 💕
Samantha O'Connell
1678714911
Just back from my first Dancing with the stars 🌟 weekend and l can't wait to return. Deirdre & I had an amazing time learning from the pros & the showcases at night were magical. Such a lovely friendly atmosphere from all the Donagheys crew. The staff from Shirley, Paul, Amy, Cheryl, Tracey etc.. (cannot name everyone) were exceptional in ensuring all our needs were met. Highly recommend a weekend of dance, laughter & wonderful entertainment 😀Samantha
Fabulous weekend, very well run and organised, stars were excellent very involve and integral part of the weekend. Workshops were intense and enjoyable we learnt a lot to go home with. Stars Showcases we're out of this world. Donaheys team were fabulous though weekend although intense ran like clockwork. Hotel great, food great, can't wait till next year, already booked.
Fabulous weekend with Donahey's in Alton towers ! Our first time but it was all we hoped for and more. The lessons with the stars are great & suitable for all levels. The black tie evening with the orchestra was just magical!Staff were extremely friendly and helpful. The whole weekend is so professionally organised & runs like clockwork ! So so enjoyable, we met some lovely people.We have booked our places for next year 😍 💃🏾
Immersion therapy at its best - 48 hours of exercise (mental and physical) pushing the boundaries of what I thought I could dance, spell bound at close-up views of top of the class dancers relishing their craft and their audience and all in the company of my favourite (actually my only) dance (and life and work) partner. Thank you for an amazing weekend.
This was our 7th Donaheys weekend and the 6th at the Alton Towers resort.It gets better and better.Easier check in this year. Room has been updated recently.Alton Towers staff very professional on check in and in the restaurant. Check out was seamless, just dropping off the room keys.Car park better marked out.Food in the restaurant could have been better. Ran out of clean crockery a couple of times (quickly resolved). Desserts could be better (less chocolate based, more gluten free options)7 dance classes over Friday, Saturday and Sunday, in 2 ballrooms with the large ballroom having a truly excellent floor.3 shows (2 evening and 1 on Sunday lunch). You're up close and personal with some excellent dancers showcasing their shows in many cases (which you'll pay good money to see in theatres).Donaheys have also taken on feedback from previous years around the format of the evening dances as well.So hats off to all involved.Already booked for next year.
Had a great weekend. Was fun to meet the stars and the dance routines we learned pushed my boundaries nicely. Have booked again for next year.
Such an incredible positive experience. The dance lessons were entertaining and informative, and the showcases were exceptional. To see professional dancers close up is exhilarating. Big shout to the helpful and friendly Donaheys team. Anyone thinking of attending a weekend needs to get it booked now! It's a massively 10 from me.
Totally brilliant experience. The best dancers , in the best location. Organisation faultless
Lindsey Cockerill
1678181236
We have just returned from a fabulous weekend at Alton Towers, from the Donaheys Dancing With The Stars and we loved it. We have never been to a weekend of dancing before and are complete beginners at Ballroom and Latin, but we decided to give it a try. We went as a couple but we were put on a table with other complete beginners and we all got on so well we did all the classes together. The classes themselves were fabulous and easy to followe, with Stars like Kai and Nadiya teaching as well as Janette and Aliaz and Lauren with Gio man. This really makes the weekend special to learn from these guys and of course Mr Tony Bennett who was awesome teaching the Rumba and also a fabulous couple teaching the Argentine Tango which ended up being my favourite. The black tie dance on the Saturday was wonderful and the 15 piece band was great. Whether a beginner or an expert, the weekend is a definate and we would highly recommend it.
We travelled from SW France for our first time experience with Donaheys Dancing With The Stars weekend. It was a 50th wedding anniversary gift from our children. We had the most wonderful time. The whole weekend was very well organised from arrival until our departure. All the staff were helpful and friendly and the accommodation comfortable. Masses of dance opportunities for all levels and abilities.The professional Strictly dance teachers were fabulous during the tuition and in their show dances. The 16 piece band with vocals were great. A super opportunity to learn new routines and make new friends. We would highly recommend and hope to see you all again in the future. Andrew and Denise Grist.
Loved every second of my second year with dancing with the stars. It's a unique experience that you can't get anywhere else. Well worth every penny spent.
Robert Blackshaw
1678103120
First time at Donaheys. Had a wonderful experience. Close up and personal with the strictly professionals.Fantastic workshops and brilliant show dances.Already booked for 2024 👍🏼
The weekend was well organised at Alton Towers Resort Hotel, with access to two ballrooms and a plethora of varied dance workshops and spectacular showcases from Strictly Come Dancing professionals. The meticulous Donahey's team makes the weekend seamless. Highly recommended.
This is our first weekend away with Donahey's. We stayed at the Alton Towers resort and had the best time. The team were helpful and accomodating. The lessons were great and the teachers were patient and understanding of us being new to dancing. It was relaxed and fun and in the evening it felt okay to get on the dancefloor and know that it doesn't matter what your ability is, everyone was included. The strictly stars and guests were fantastic and the live band brought it all to life. It was a magical and fantastic experience, from start to end. Can't recommend it enough, all ages, all abilities. See you next year 😊
The most amazing experience! We loved every second, the Donaheys staff were exceptional, so welcoming and helpful.The hotel was a fitting venue for a 5 star weekend, and despite been hopeless at dancing we loved it 🥰To be taught by the stars of strictly was a dream come true for Alice, and the showcases were amazing 💃🏿 🕺Highly recommended ⭐️ ⭐️ ⭐️ ⭐️ ⭐️
Teresa Couseins
1659973930
Fantastic weekend in Wales at the Celtic Manor Resort . Seven dance workshops with great teachers and strictly stars . Showcases by the professional and strictly dancers each night and on the Sunday afternoon . Band on the Saturday night . Great experience … booked for next year. Same resort . So well organised . Can't wait .
An absolutely brilliant weekend. The Donahey staff are fantastic and really make you feel welcome. We had such a great time we booked for next year while we we're there, you can't get better recommendation than that
Jeremy Williams
1659444410
We have spent a fantastic weekend with Donaheys, Dancing with the Stars, at Celtic Manor Resort.This was a truly outstanding weekend with the magnificant Donaheys Team organising the whole weekend, it ran so smoothly.The programme was fantasticThe Shows were FAB-U-LOUS.The dance workshops with the Strictly Stars were Wonderful.If you have never been on one of the Donaheys super weekends then you are in for a real treat.My husband is a non dancer and he really Loved the shows!The is a 5* plus weekend in any of their resorts.I highly recommend Donaheys dance weekends,Beverley
Had a great weekend at Celtic Manor. Not really my cup of tea, booked it as my wife's Christmas present, but I loved it. The Strictly guys seemed so ordinary, in a good way, when teaching us then they looked like they had come from another planet when they performed their shows. Worth noting how friendly everybody was as well, chatted to so many nice people. Great venue and event run very professionally. We may now start to dance or this may prove to have been a one off but either way I recommend the weekend.Roger Pitt
A wonderful experience - thank you Paul Amy and Shirley and everyone at Donaheys and the Celtic Manor Resort for making this such a fantastic experience. Our Strictly Stars were amazing and we learned so much from our workshops - can't wait to come backSue and Mark
Fantastic weekend with dancing with the stars!! From start to finish, check in to the last showcase was absolutely amazing!Everything was thought of from 7 workshops, meet and greets, social dancing and it was so much fun! The lessons we had were pitched right and the teachers were amazing!We had a blast from start to finish and met some wonderful peopleDefinitely doing this again!
For anyone who loves Strictly, whether you can dance or not, this is a weekend for you. Everyone is there to enjoy themselves.I have just enjoyed the weekend at the Celtic Manor Hotel and from the moment of arrival I entered a world of dance and the outside world disappeared. My first workshop was with Jeanette and Alijah in a group of similar standard people followed by a wonderful evening meal buffet and showcase. All of the professionals were clearly happy to be there and very entertaining. It was amazing to be so involved with them. Saturday and Sunday had great programs, there were tears, awe and laughter from the shows to getting steps wrong in the ballroom. It didn't matter because we all love dance.The whole weekend was wonderfully paced very professional. The Donahey's staff were always available to help and wearing a smile. They were an incredible team of people and it was evident how loved and respected the team are amongst the dance community.I was so impressed at how well the event is organised for so many people. Congratulations Donahey's and if you have got this far reading my review....do not hesitate....book it!
Can I just say a massive thank you for the best weekend. I was bought this as a 50th birthday present by my husband which was 18 months ago now. My best friend and myself spent this weekend with you guys at Celtic Manor and wow, what a weekend. We have met some lovely people who we will now keep in touch with and hope to meet again next year at the same venue. All of the hotel and donaheys staff were lovely, friendly and helpful. I appreciate how much work these weekends take by everyone concerned and I can honestly say I wouldn't change anything, you do an amazing and wonderful job to put on such an event. This is also the first time I've witnessed dancing in an actual ballroom and its so much better than watching on the TV. We even bumped into a couple of the strictly stars at our evening meal and they were more than happy to have a chat. I could go on and on about my experience, it really was fab u lous. So once again, thank you so much for making one of my dreams come true xxx
We had a truly "fab-u-lous" weekend at The Celtic Manor last weekend. This was our 1st Donaheys weekend - & we've already booked for next year! The Donahays team were friendly & helpful and the line-up of stars was extraordinary. Feel very priviledged to have the opportunity to learn from and watch such amazing dancers. Thank you.
Another fantastic weekend at Celtic Manor Resort with Donaheys. Our 8th year going to one of these Dancing With The Stars weekends ... the dance lessons are great (and not just those with Strictly pros), the evening shows, the live band, the friendly Donaheys staff and the professionalism of the whole event. First class. Whether you are interested in the dance lessons, the exhibitions, or just a weekend away without the kids, you wont be disappointed!
We've just returned from our first Dancing with the Stars weekend at Celtic Manor and it was just brilliant. The organisation was amazing, especially given the number of people attending. Everything ran like clockwork from check in to departure. The weekend was better than we ever imagined it could be. Our friends had suggested the weekend so we decided to have a few lessons at our local dance school prior to coming so that we could enjoy the dancing from the first night. As a result we discovered that we absolutely love it and our new hobby is entirely down to booking this weekend. Our friends have now booked classes too so we can all enjoy every dancing minute next year (we've re-booked already!) We were amazed to discover that this is a totally family-run event. So professional and the programme was just brilliant. Their evident hard work made for a wonderful weekend for us. The hotel was a perfect venue and we didn't stop smiling all weekend. There was a perfect balance of lessons, shows and time to dance. So many highlights. We absolutely can't wait to do it again!
What an amazing weekend , highly highly recommend.Amazingly organised by a wonderful team of people.So much fun, who doesn't love getting dressed up!Dancers were absolutely breathtaking and can't wait to book up again . Thank you Donaheys
Simon Nicholson
1650882140
What a weekend we have just had at the Celtic Manor, Dancing with the Stars and the Donaheys Team!!! Totally blown away by Jowita Przystal and Michael Danilczuk's performance, they were absolutely amazing. Warren & Kristi Boyce along with Glenn & Carly showed yet again why they are at the top of the game. Great workshops, full of fun and laughter as well as top tips and some new dance moves. Hotel really good, service and food excellent. Thanks for the great weekend from Team Donahey once again!!!!
Another fabulous dancing with the stars weekend. Paul and the whole team are amazing, kind, courteous and helpful.We had lots of wonderful workshops including from the stars of strictly and competitive dancers. The evening showcases were out of this world and it was great to dance again. We've already booked our next one and can't wait. Thanks so much Donaheys. Highly recommended xx
Another fabulous weekend spent with Donaheys. Everything is so well organised and thoroughly enjoyable. The dance tuition and the spectacular shows are second to none. We've already booked our places for next year. Thank you to everyone at Donaheys for making the weekend so special.
One of the best things I have done with a very reluctant husband. Both of us real beginners who went to our lessons with two left feet. Can you imagine having lessons with your strictly favourites we did and although the left feet came into operation on several occasions lessons were fun. My reluctant husband had booked for 2023 think this must say it all. Well done Donaheys for bringing dance into our lives.
Jim Wood-Snelling
1648896631
We had an amazing time. Fantastic event and super shows. Workshops were all fun and interesting. Especially with Anton - funny guy! But all the stars were clearly enjoying it and were very humble and charming. Hotel was nice, maybe the same menu two nights running was a little disappointing but that was the only minus. We met some lovely people during the evenings and have booked again for Celtic Manor next April, where we have planned to meet up with them again. All in all, we could not have asked for a better experience with Donaheys and, of course, all of the professional and amateur instructors and performers. Superb!
Wow what a wonderful weekend, Paul and team were always on hand if you needed them, they are friendly and a real depth of dance knowledge. Our workshop with Anton and Erin was fabulous as was their showtime showcase. Its such a joy to be able to have this opportunity. They not only catered for my husband who has a little dance experience but also me with 27 years, I even learnt the Charleston. We look forward to our next dancing with the stars weekend. Highly recommended . Thank you Donaheys 😊
Laura McWhinnie
1648840973
First timers at this event and we loved it!! The timetable was very well thought out, the lessons were brilliant and we loved the stars! The accommodation was superb, rooms beautifully decorated, comfortable and modern with an old fashioned stately home feel. The main hotel decor was lovely too, food was as excellent although the bar staff were young, inexperienced and inattentive which was a shame. Overall the weekend was well run by the Donaheys staff who couldn't have been more friendly or helpful. We've booked again for next year!
A wonderful experience! Great dance workshops with incredibly knowledgeable and capable teachers…who also know how to make it fun too! Superb dance showcases throughout. Great location with Windsor so close. We had a fabulous time there and will definitely be going again!
Sheer delight. Donaheys' Strictly weekends are exceptional: close to the astonishing dancers, brilliant workshops from them and wonderful opportunities to dance the weekend away. Don'y miss them.
Great weekend. The Donaheys team are all very friendly and very helpful, every effort was towards making sure that every guest had an amazing time and it showed. In terms of the workshops, it was really easy to take part for a pure beginner and great fun. Despite the coaches being some of the best in the business, it was presented at a level we could understand and yet they didn't talk down to us. If you're thinking about booking one of these do it, you won't regret it. We've just booked another next year!
Totally speechless!Excellent showcases 🤩🤩🤩🤩🤩, amazing workshops and Donaheys staff are superb!!We've booked straight up for next year ( 4th time )Keeeeep dancin'Thank you Paul for the best weekend ever!
Always wanted to see the professional dancers of strictly and decided to book the weekend with a very reluctant husband. I cannot thank Donaheys enough for the most fabulous weekend. Although we both don't dance managed to laugh trying to learn. Thanks to Erin, Anton, Aljaz, Janette, Gorka and Karen for the fun and patience we are coming next year.
OMG…..WOW…What a weekend! Dancing lessons with Strictly Stars in a beautiful venue, evenings to dress up and show off your new moves, amazing showcases preformed by truly awesome dancers. Donaheys staff are fabulous, always friendly and so helpful. Thank you to all involved for such a well organised fantastic event for all levels of dancers from beginners to advanced. I can't wait to do it again, already booked in for next year!
Donaheys weekends are amazing! The team are so welcoming, helpful, fun and professional. The weekend is packed full and extremely good value for money. There is just no question that we book again before we leave for the next year! Thank you all for another brilliant weekend. Lisa & Graham
A truly wonderful weekend. Dance lessons with the professional dancers a true delight. The shows and professional attention to detail a tribute to Donnahey's organisational abilities. We wined, dined, danced and made some incredible new friends. So no hesitation in recommending these events so much so we have already booked for next year.
What a stunning weekend of dance! After two years away Donaheys Dancing with the Stars Weekends were back and how! As always the Donahey's weekend at Alton Towers was so professionally organised with Strictly dance stars doing master classes and amazing shows. We all had the opportunity to dance in the superb ballroom and to live music. Thoroughly recommended and we'll definitely be back next year.
Pasquale Di Nardi
1646757799
Stuart Ashworth
1646756169
Anthoney Strowger
1646749638
Just back from what was the most incredible weekend. My face aches from smiling. The event Donahey's lay on for their guests is second to none. I agree initially the amount sounds like a lot of money but boy is it worth it. The dance lessons are fun and informative. The strictly pro's treat you like friends. The Friday night dancing was amazing and Saturday night was just outstanding. The showcases from the pro's will blow your mind. Honestly the best weekend I have ever had (except my wedding weekend). Only criticism for us was the hotel standard(Alton Towers) wasn't great and food not the best but it in no way took away the weekend enjoyment. I have booked for Celtic Manor next year and am already excited. Massive thank you to Paul, Amy, Shirley and Team for all the fun and looking after us ❤️ also met some amazing people
My mum and I attended the Alton towers weekend for the first time and immediately booked back up for next year! It was amazing and felt a real privilege to be able to have lessons from the strictly pros and the other wonderful dance teachers. The showcases were absolutely fabulous. All in all, very well organised and such a special treat, would highly recommend
The Donahey's Dancing With The Stars Weekends are Fab-U-Lous.The organisation is second to none, every little detail has been thought of and the Donahey's staff do everything to make your weekend enjoyable.Seven hours of dance workshops with Top Class teachers (including the Strictly Stars). Plenty of time to practise and then Dancing through the night in the Stateroom Ballroom.The Show Dances from The Strictly Stars and the other Professionals are worth it on their own.We've already booked next year and looking forward to itTrevor & Brenda
Kerry Garner (Oldfleet)
1583949980
The whole weekend was amazing from start to finish. The organisation is superb and the people are all so friendly. When you break down what you get it really is value for money. This is an event to look forward to year after year.
Just back from a stunning weekend at Alton Towers Dancing with the Stars! The whole experience was fabulous from start to finish. The communication from Donaheys before, during and after the event was good. The organisation of the workshops was superb...we were in the improvers group ...each one pitched perfectly for the ability level and the teaching was great. Obviously the Strictly stars were lovely as expected, but also the world champions and the Donaheys staff were terrific. We have fallen in love again with Argentine Tango particularly. The showcase dances were spectacular every time, breathtaking performances in a cabaret setting. The Donaheys team were always on hand to offer support and guidance both on and off the dance floor and the hotel staff were friendly and accommodating. We loved dancing to the band on Saturday night!By the end of the weekend we were exhausted....in a good way! Thank heavens for the on line workshop reminders, as we did so much our recollection of all the steps is a bit hazy! We needed no nudging to book again for next year before we left. Many thanks and best wishes to all the team.
Wendy McLaughlan
1583931714
Just back from a FAB-U-LOUS weekend at Alton Towers Resort Hotel.Is the first time we have ever been to an event like this, infact, its the first time my other half and I have ever danced!Everything was organised to a tee, the workshops, the showcases and the evening events.The Donaheys staff were on hand throughout the weekend to assist in anyway and they were so helpful and not at all judgemental as we had never danced a steep before!The only fault in the whole weekend, and it is NOT related to Donaheys. We the lighting in the bedrooms and bathrooms. It was so incredibly dim that it was a struggle to put make up on! Not sure how anyone would manage if they had to take medication. But, this was NOT a fault on Donaheys and it didn't stop us from having an amazing weekend.
First time here, what an absolutely fantastic amazing weekend, Melanie & I loved it... and our first time having dance lessons!!! If you love dancing you will love these weekends!!!Everyone is so friendly & helpful. We have already booked for next year, fingers crossed as better dancers. Xx
We have just come back from Celtic Manor, another Donahey's fabulous 'Dancing With The Stars' weekend. The personal enthusiasm and love of dance by these Stars is infectious and their willingness to share all they know to help each one of us improve our dance and love of dance so unselfishly is truly humbling and hugely appreciated.Paul, Shirley and Amy Donahey and their team have been organising these weekends for over 50 years and are going from strength to strength with immaculate organisation at every stage. A Dance on Friday night and a Ball on Saturday night with a Live band to practise your skills. Also, exceptional show dances by the Stars as part of the evenings. How often do we have these opportunities?Be truly inspired by Strictly and World professionals and have Work Shops with them. Wonderful weekends, this is our third and we have already booked another. Unsurpassed in terms of getting along side the professionals whether you are a beginner or already have dance experience.If you are looking to learn or improve your Dancing a Donahey's weekend is definitely for you.Highly recommended.Bob & Sue.
My wife and I were a little apprehensive about our dance weekend (we were seriously in the beginner category!) but the whole experience was amazing from start to finish. The venue was magnificent, the DONAHEYS team were brilliant, with the whole thing organised to run like a Swiss watch. The teachers were great and all the lessons were delivered with enthusiasm and patience to a group of people who occasionally struggle to remember left and right, and as for the showcases, there is nothing to say except WOW! They had to be seen to be believed. Thank you so much Paul, Shirley and Amy, and the whole team. We are booked in for a local dance lesson tomorrow, so we've well and truly caught the bug to move from armchair dance fans to enthusiastic amateurs! We will definitely be returning to a DONAHEYS weekend again in the future.
First time we have attended this event run by the Donahey's team, have to say it was not what we expected. The show dances alone was worth the cost, spectacular performances from every dancer.The accommodation and meals provided at Celtic Manor was also first class. Our room was good, plenty big enough and clean.Special mention goes to Paul, Shirley and all of the Donahey's team, who assisted our "beginners"group throughout the workshops and in the evening when you ventured out onto the dance floor, providing advice and demonstrating the steps you had been taught earlier but had forgotten!Wonderful weekend, full on, we have booked again for next year.We have also been inspired to seek out a local dance club to continue dancing.
This is our third year with Paul and the team and the weekends just get better every time! Celtic Manor was the most wonderful venue to stage such a great experience.The team are always well organised and welcoming. We moved up to 'blue bands' this time so we're a little bit nervous but we had absolutely no need to be. Each workshop was tailored perfectly. The Strictly stars were of course fantastic in their workshops and showcases but all the workshops are.We have already booked for next year and look forward to it immensely- we'll done team and thank you all so much - again!
We have just returned from a lovely weekend at the Celtic Manor. We met up with several couples from our local dance school with differing levels of experience. The Friday evening started with a lovely meal followed by a waltz workshop with Anton and Erin, a very nice routine.Saturdays highlight was a workshop with Neil and Katya, a bonkers cha cha routine we loved. The evenings show dance finished with everyone on the dance floor with them both doing Gangnam Style, wow.Oti was tasked with a rumba workshop. This is one dance where technique is so important. This was very well demonstrated and one of my favourites to dance.Janette and Aljaz took a slightly different angle with their slow foxtrot workshop. Plenty of technique in a useful routine. This was great to see, slow foxtrot requires a smooth style and the couples all looking fabulous at the end of it. The following show dance was brilliant with a great mix of styles.A special mention to the pro dancers Argo Oblikas & Alessia D'Orazi helping in the workshops. They were brilliant, I even had a little cha cha with Alessia which was really helpful.I would highly recommend this weekend for beginners in particular as it gives a good introduction to ballroom dancing with workshops and shows, and the chance to see the Strictly stars too. It's a hard working team too that make it a very fun weekend.
What a fantastic weekend! Fun packed, entertaining with lovely like minded people, and a chance to meet and dance with the Strictly Stars! The weekend is well thought out and planned, and the Donaheys Team work tirelessly to ensure everyone has a great time - so good we have booked for next year!
We are still on cloud 9 a week after this amazing experience. From the very start Donaheys were so professional and organised with such precision to detail for every aspect of the weekend. The communication throughout was exceptional this weekend was amazing with the dancing lessons and the show cases in the evenings the strictly professionals close up in their showcases was breathtaking and to be able to dance to a live band was sensational . We can honestly say it is just brilliant and we have booked to return again next year and we cannot wait Gail and Karl Ballance
Lou Etherington
1560889381
We have just returned from an amazing weekend Dancing with the Stars at De Vere Beaumont Estate in Windsor. The classes were brilliant and the showcases from all the professionals were out of this world, to see them dance up close in that way was fantastic. Paul and the team were great and looked after everyone really well, it was so well organised from beginning to end. We can't wait to do it all again next year at Celtic Manor. Thank you so much Donaheys!
An amazing dancing with the stars weekend. Superb organisation, brilliant workshops and breathtaking showcases. Everything was so enjoyable. For anyone who loves dance they need to experience a Donaheys weekend. Thank you to the whole team
1st time at Donaheys Dancing with the Stars.WOW what a fantastic weekend. With workshops for all levels of dance whether you are a non dancerjust a beginner or advanced theirs something for everyone. Meet your strictly stars and watch the amazing shows they will blow your away. The whole weekend is very organised by the whole team and always around to help nothing is to much trouble.ABSOLUTELY FAB EXPERIENCE GO ON BOOK IT, YOU WONT BE DISAPPOINTED DO IT.R&A
We absolutely loved our weekend with Donaheys, the staff, the hotel, the celebrities and our table friends were all fabulous, and although I concede I am clearly not a natural ballroom dancer, we have had a real blast, Thank You to all x
What a totally fabulous weekend. All the strictly stars, showcases, classes were wonderful. Ballroom looked lovely and to dance in there was wonderful. The event is run with precision by the Donahey's Team. They are all friendly, helpful and happy to answer any questions you have.A well deserved 5* and I have already booked to return next year. Thank you Team Donahey!
Carol McAllister
1556880470
A huge Thank You to Paul and the whole Donaheys team. Just back from an amazing experience at Celtic Manor. The organisation, the workshops and the showcase evenings where truly spectacular. We enjoyed every minute. The hotel and staff are first class.All the strictly stars, professionals and experienced teachers made the workshops interesting, challenging and fun. we came away with new steps from each of them. Already booked for next year. The weekend is good value for money, and worth every penny. We enjoyed it so much we extended our stay. You have a fantastic team working with you. Well done to all of them and again THANK YOU.
Brilliant weekend yet again. So good I had already booked to go back twice this year. Atmosphere, lessons and the show dances by Strictly stars are outstanding. Already booked again for next year.
Another fabulous Donahey's Dancing with the Stars weekend. The Workshops led by the Strictly Stars and Championship dancers were entertaining and informative and the showcases were amazing. We attended Alton Towers last year, which we enjoyed tremendously, but this was our first time at the Celtic Manor and have to say that this venue, food and staff were all first rate. The hotel was easy to navigate and nothing was too much trouble. The Donahey's team are so friendly and helpful. Our weekend was superb and was well worth the outlay and journey. We would like to say a very big "thank you" to Paul and his team for all the hard work before and during the weekend to create a smooth running and enjoyable event. Just need to keep practicing all the new steps we have been taught. Congratulations on another excellent weekend. See you all next year!! Colin & Maureen Barker
It was a really good weekend that we thoroughly enjoyed. It was well organised and kept you going with just about enough breaks. The show cases were excellent and some of the stars were well prepared to talk to the audience during the change over times. A highly recommended weekend for dance lovers.
This was a truly spectacular weekend.Donaheys and Alton Towers were extremely organised and everything ran smoothly.The dance classes were excellent (though we struggled with the Argentine Tango).Dancing with the Strictly Stars was amazing. All of the stars were so friendly and excellent teachers.However, a special shout out is required for Tony Bennett who took the Samba and Tango classes. What a fabulous teacher. I would pay for a weekend of lessons just with him.The three shows were breathtaking. The price paid for the weekend would be worth it for the shows alone.The weekend was a wonderful experience and I would highly recommend to dancers of any level.Thanks to Donaheys!
Another brilliant weekend. Well done all. Can't wait for next year, already looking at new dresses. What can I say - brilliant lessons, meeting the stars from Strictly, dancing the night away on the best dance floor ever - add to that a big band, friendly helpful staff and a nice venue - what else could you want from a weekend. Oh, to remember what you have learnt - that's covered too with videos. We appreciate all your hard work that goes into making these weekends so special. Thank you.
Our 11th time being part of Donaheys amazing dance weekends. We introduced 4 new people who all had a fab time & have already booked again for next year! We can't recommend these weekends enough for anyone who loves dance, be it doing the workshops or simply watching the incredible shows. We shall be back in April at Celtic manor & are already counting the days. Thank you Paul, Amy, Shirley & all the team.Kay & Sean Escott
Fantastic weekend and so much value for your money. Very high standard of workshops and feel so privileged to be taught by three wonderful Strictly couples and see their fabulous demonstration dances.
As relative newcomers to ballroom dancing we weren't sure what to expect, but we shouldn't have worried. Donaheys gave us a fabulous weekend. The professionalism of the event was outstanding, from pre-information, joining instructions and weekend programme, super all round. All the lessons, and there's lots of them, were fun and within our ability and the showcase dances by the professionals made the evenings a "real night out". The hotel was everything that you would expect and were well looked after in terms of food and service. In fact it was all so good that we rebooked, before we left, to go to Celtic Manor next year.John and Caroline
This our first weekend with Donaheys Dancing with the Stars. I love Strictly and I love dancing. I have danced for over 20 years but never been taught proper ballroom dancing. My husband also loves Strictly but has never, ever danced. We thought it would be a great idea to try this and it was our Christmas present to ourselves.We loved learning the different dance styles, although my husband found some harder than others, and it was absolutely brilliant to meet and learn from some of the Strictly professionals. They were amazing! We also got to learn moves with the fabulous ballroom dancers who were also amazing.The showcases were incredible and it was wonderful to see all these amazing dancers in action.I loved the social dancing too.We made some new friends who we are going to keep in touch with. We are all coming next year to Celtic Manor!My husband and I have decided to take ballroom lessons at home and are eager to make progress. We feel inspired!Thank you to the whole Donaheys team for a great weekend.
We had a fantastic, memorable Dancing With the Stars weekend at the Celtic Manor Resort hotel. Everything was so well organised from start to finish. The Donahey team could not do enough to make our experience enjoyable. This was our first experience with Donahey's and it won't be our last. We had such a wonderful time that we booked again for next year.
Such a wonderful experience!! Well organised, educational and most of all, fun!! We can't wait to return for our 4th year!! See you in the blue group!!
An outstanding weekend in every respect. Brilliantly organised, great Stars from Strictly, lavish Showdances and lessons from the Stars. Learnt a lot, enjoyed myself immensely and though it great value for money. have booked for next year
A truly incredible weekend, fantastic workshops led by Strictly Pros and world champions! Prepare to dance your socks off and be awed by showcase routines :))
The De Vere Beaumont in Windsor has recently been refurbished, and is now fine - good modern clean rooms, good food, and friendly, helpful staff. It's big, so there can be a bit of a walk from your bedroom to the centre of activities, such as the restaurants and ballroom. We were there in April 2018 for a Donahey's Dancing with the Stars weekend, which was well organised, and superb. Direct tuition from professional stars and world champions was excellent, and the show dancing blew us away. Altogether a great and memorable weekend. Jim and Hilary
If you love Strictly and would like to learn to dance with the professionals, you need to book a weekend with Donaheys. From the time you arrive until you sadly have to say goodbye it is just the best weekend ever. ALL the Donaheys staff are so kind and so helpful. The dance workshops are such good fun. All i can say is, highly recommended! 😊
My wife Lorraine and I just attended the Donaheys Dancing With The Stars weekend at Beaumont House Windsor. As beginners we were a bit nervous of making fools of ourselves. But the whole weekend was a fabulous experience. The 7 beginners workshops were well run and great fun, including 4 taken by Strictly and Professional dancers. The evening shows were tremendous and included chances to practice the dances we had learnt during the day. The Beaumont House Hotel is a lovely place to stay, we had a very comfortable room and the staff were all very friendly. A great experience all round, which we may well do again one day.
David Farmborough
1523969105
We had the most enjoyable weekend. It was well organised and we were able to attend all seven of our scheduled workshops.The workshops were excellent. The professionals commented that it was good to work with people that had a real interest in dance and this certainly came across well. They were fun and seemed to be pitched at an appropriate level for all the participants.The demonstration dances were again excellent and again were much appreciated by all the people there.We would highly recommend these weekends and were pleased to book a repeat for ourselves next year.Thank you to everyone who worked to make the weekend the great success that we all enjoyed.Dave and Jan
michael gaffney
1523879616
Wow! wow!! WOW!!! First time attending Donahey's Dance weekend and I was totally blown away! Far exceeded my expectations. Well organised, friendly staff, STUNNING dance displays, EXCELLENT teaching and GREAT location.
5* would recommend to anyone simply FABULOUS
Anton Du Beke Facts – Height, Age, Dance Partners, Relationships, Awards, Tours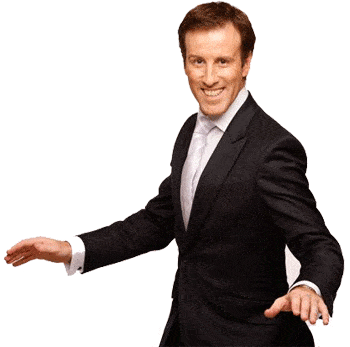 Anton Du Beke was smitten by the rhythm of dance at the tender age of 14, embarking on a journey into the world of Modern Theatre Dance, Ballet, and Contemporary Jazz. His feet found their calling in ballroom dancing at 17, setting the stage for a soon-to-be illustrious dance career.
How old is Anton Du Beke?
57 years old (born 20th July 1966)
What is Anton's height?
Anton stands at 1.8m tall
Where is Anton Du Beke from?
Sevenoaks, Kent
Is Anton Du Beke in a relationship?
Hands off, ladies! Anton married his beautiful wife Hannah Summers in 2017.
Anton met Hannah at Wentworth Golf Club in 2012 and they married in 2017 shortly after welcoming their children.
Hannah and Anton share twins named George and Henrietta born.
What are Anton's greatest dance achievements?
The stars aligned in 1997 when Anton's dance journey intertwined with Erin Boag's, marking the onset of a legendary partnership. Their synergy was palpable as they swiftly clinched the New Zealand Championships title two years in a row, and dazzled their way to victory at the prestigious International Dance Championships at The Royal Albert Hall, London.
As their camaraderie blossomed, Anton and Erin transitioned into the professional realm of dance in 2002, opening a new chapter filled with a cascade of wins and accolades that didn't go unnoticed. Their dance prowess caught the eye of the BBC in 2004, etching their names in the annals of ballroom history.
Besides his enchanting ballroom exploits, Anton's charismatic presence extended to television, where he presented shows like 'Step up to the Plate' and 'Hole in the Wall', and made guest appearances on a myriad of celebrity programmes and chat shows.
Yet, amidst his varied ventures, Anton's heart beats strongest on the ballroom floor, especially alongside Erin on Strictly, where their impeccable ballroom skills continue to bedazzle audiences, embodying a legacy of elegance and excellence that dances on in the hearts of many.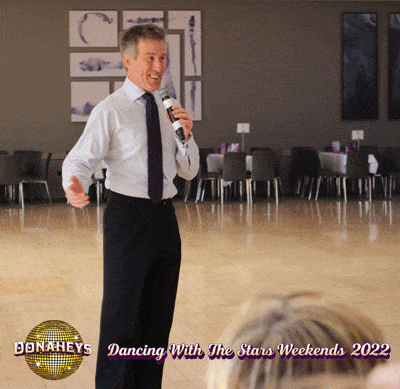 Who is Anton's professional dance partner?
It's no-nonsense Erin Boag.
Who is Anton's celebrity partner?
Anton has taken the position of Judge on Strictly, replacing Bruno Toniloi since 2021
What's Anton's favourite dance?
Anton loves the Foxtrot.
When did Anton Du Beke join Strictly?
Anton has been on the show since its conception in 2004.
Who has Anton danced with on Strictly?
Anton has had 18 different dance partners on Strictly.
Anton opened the show back in 2004 with leading lady Lesley Garrett, followed by; Esther Rantzen, Patsy Palmer, Jan Ravens, Kate Garraway, Gillian Taylforth, Laila Rouass, Ann Widdecombe, Nancy Dell'Olio, Jerry Hall, Fiona Fullerton, Judy Murray, Katie Derham, Lesley Joseph, Ruth Langsford, Susannah Constantine, Emma Barton and Former Home Secretary Jacqui Smith. He's certainly earned his Strictly stripes.
In the 2020 series, Anton partnered former Home Secretary Jacqui Smith. Sadly Anton & Jacqui were the first couple to be eliminated from the show following their week 2 Samba.
In 2019 Anton partnered with actress Emma Barton all the way to the Strictly Final – Together they performed some stunning dances including their High energy Charleston from Musicals Week, a graceful Viennese Waltz from Week 4 & a razzle-dazzle Showdance.
Has Anton Du Beke ever won Strictly?
He's come amazingly close on several occasions, reaching third place with Lesley Garrett and making the final with Katie Derham in 2015, but he's yet to be crowned the winner.
Find out who has won BBC Strictly Come Dancing with our full list of past Strictly winners from 2004 here – Strictly Winners
Latest News – What is the name of Giovanni & Anton's new television show
The BBC has announced that Giovanni & Anton will star in a second series of BBC ONE TV Travel series Anton and Giovanni: Adventures in Spain.
Coming to BBC One and BBC iPlayer in 2024, this brand new three-part entertainment travel series will see Giovanni and fellow dancer Anton tour Spain.
Has Anton ever had a wardrobe malfunction on Strictly?
Are you kidding? This man was born immaculately dressed. However, he did become entangled in Nancy Dell'Olio's green feather boa during a Waltz in series 9.
Books By Author Anton Du Beke In Order
Since 2018 Anton has become a Sunday Times Bestselling Arthur, penning some fabulous dance-based fiction books.
Anton's latest book is titled The Paris Affair.
Ballroom Blitz – The stunning novel from Sunday Times bestselling author Anton Du Beke. September 1940. As the skies split apart and bombs rain down on London, it's all the staff at the famed Buckingham Hotel can do to keep their guests in the luxury they're accustomed to, and evoke the magic of the Grand ballroom for them each night.
Anton's Book titles in order are;
One Enchanted Evening (2018)
Moonlight Over Mayfair (2019)
A Christmas to Remember (2020)
We'll Meet Again (2021)
Ballroom Blitz (2022)
The Royal Show (March 2023)
The Paris Affair (October 2023)
Anton Du Beke Fact
In 2022 Anton was crowned TV Judge of The Year at the National Television Awards
What's Anton Du Beke's real name?
Tony Beek
Learn more about Anton's dancing profile on his official BBC Strictly Come Dancing profile page.
Erin Boag – Strictly Come Dancing Finalist 2005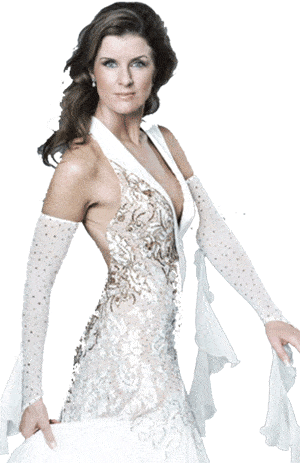 Erin Boag originally made her name in the highly competitive world of international dance, competing and winning with her partner Anton du Beke, at the New Zealand Championships. Erin has enjoyed a highly successful career both on and off-screen.
Erin is the only female dancer to compete in 10 series of Strictly. Erin came closest to becoming a Mirror Ball Champion with athlete Colin Jackson in 2005, where they were pipped to the post in a sizzling Grand Final with Darren Gough & Lilia Kopylova.
Erin has made her mark as one of the most highly respected female ballroom dancers since Ginger Rogers. Sadly, following 10 successful years on SCD, in 2013 Erin announced she would be stepping down from her time on Strictly.
Speaking on her Strictly retirement Erin said;
'After ten wonderful years, and with a truly heavy heart, I have decided to decline the BBC's very kind offer to compete again in series eleven, and have withdrawn from being a competitive dancer on Strictly Come Dancing. It's been a very hard decision to make, but it's time for a change and to focus my attention on new challenges. That said, it's not necessarily farewell to Strictly, as I do hope to continue being a part of the show.' Erin Boag – June 2013
How old is Erin?
48 years old (born 17th March 1975)
Where is Erin Boag from?
Auckland, New Zealand
Is Erin in a relationship?
As hilarious as it might be, Erin is not married to Anton. Erin is married to Peter O'Dowd and they have a son called Ewan.
What are Erin's greatest dance achievements?
The Queen of Ballroom started dancing at age three and studied Ballet, Jazz, Tap, Latin and of course, Ballroom. By age 18 she was the New Zealand 10 Dance Champion. Following her partnership with Anton in 1997, they went on to win the New Zealand Championship two years running and the prestigious International Dance Championships at The Royal Albert Hall in London. After turning professional in 2002, the couple accrued numerous accolades and wins.
Who is Erin's professional dance partner?
The one and only Anton Du Beke.
What's Erin's favourite dance?
Erin loves the Quickstep.
When did Erin join Strictly?
Like Anton, Erin started her Strictly journey back in 2004 when the series began. In fact, she's Strictly's longest-serving female professional dancer with 10 years under her sequin belt. She was also fondly known as 'Miss Whiplash' due to her no-nonsense teaching style.
Who has Erin danced with on Strictly?
Erin's dance partners on Strictly include; Martin Offiah, Julian Clary, Colin Jackson, Peter Schmeichel, Willie Thorne, Austin Healey, Ricky Groves, Peter Shilton, Rory Bremner and Richard Arnold.
Has Erin Boag ever won Strictly?
No. Despite 10 successful years on Strictly, Erin didn't win the glitter ball before leaving in 2013.
Has Erin ever had a wardrobe malfunction on Strictly?
Seriously? Always the consummate professional, Erin has never had a costume mishap on Strictly.
Share with your friends on Facebook…
BBC Strictly Come Dancing
Find out more information about the BBC TV programme Strictly Come Dancing
by checking out the BBC Strictly Come Dancing website
www.bbc.co.uk/strictlycomedancing
Discover more about BBC Strictly Come Dancing professionals Anton and Erin, checkout their official website
www.antonanderin.com
Checkout Erin Boag's official website
www.erinboag.com
Take a look at Anton Du Beke's official website
www.antondubeke.co.uk
Find out all about Giovanni Pernice & Anton Du Beke 2024 Tour 'Together'
www.antonandgiovanni.com//
Find out all about Anton Du Beke 2024 Tour
https://www.antontour.com/tickets-dates
Donahey's Dance Lessons & 4* UK Weekend Breaks are not associated with the BBC.
Meet all the Strictly Come Dancing Professional Dancers
Learn more about all your favourite Strictly Pro's here;
– Aljaz Skorjanec
– Amy Dowden
– Dianne Buswell
– Giovanni Pernice
– Gorka Marquez
– Graziano di Prima
– Janette Manrara
– Johannes Radebe
– Jowita Przystal
– Kai Widdrington
– Karen Hauer
– Katya Jones
– Luba Mushtuk
– Nadiya Bychkova
– Nancy Xu
– Neil Jones
– Nikita Kuzmin
– Jowita Przystal
– Lauren Oakley
– Oti Mabuse
Meet all the Strictly Come Dancing Judges
Learn more about all the Strictly Judges here;
– Anton du Beke
– Shirley Ballas
– Motsi Mabuse
– Craig Revel Horwood