4* De Vere Beaumont Estate Hotel, Old Windsor, Berkshire
4* De Vere Beaumont Estate Hotel
Burfield Road, Old Windsor, Berkshire, SL4 2JJ
Situated in picturesque Old Windsor is the historic Beaumont Estate. This magnificent venue incorporates a stunning Ballroom, fabulous Restauraunts, wonderful architecture and modern refurbished bedrooms – all set in spectacular and extensive grounds.
This impressive estate is the perfect setting for our 'everything under one roof' Weekend Break. With all the facilities you would expect from a 4* hotel, this fabulous quintessentially English hotel benefits from modern comfortable en-suite bedrooms with flat screen TV's, all set around beautiful grounds with it's own countryside walks.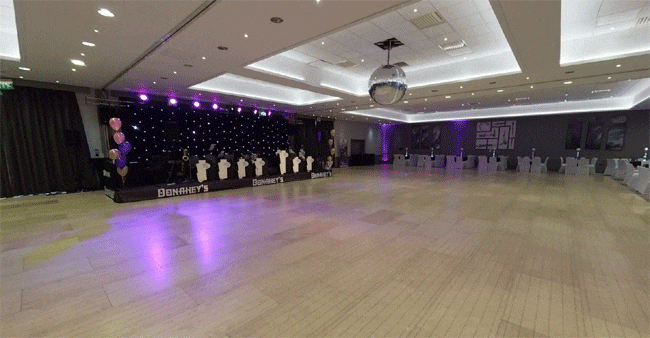 Leisure facilities include an indoor 20m swimming pool, gym, squash courts & tennis courts, alternatively why not take a leisurely walk within the beautiful 40 acres of manicured grounds.

Dancing With The Stars Weekends at Beaumont Estate Hotel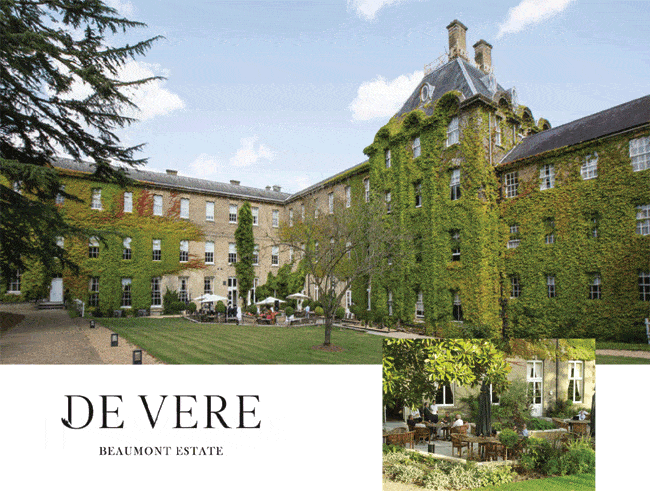 Friday 25th – Sunday 27th March 2022
4* Beaumont Estate Hotel
Windsor, Berkshire
Join your favourite stars of Strictly Come Dancing for an unforgetable weekend break.

View our event on the offical De Vere Beaumont Estate website here
www.devere.co.uk/beaumont-estate/offers/dancing-stars-weekends/
£15 million investment programme

During 2017/2018 De Vere group invested almost £15million into an extensive refurbishment programme across the entire Beaumont Estate.
Bedrooms fully refurbished, the addition of the stylish new Wessex Wing Bedrooms (shown below), new flagship Bar & Restauraunt 1705, main restauraunt & reception areas refurbished, extensive grounds works, plus refurbishment of the Hanover & Hampton Ballrooms & lounges.

We are confident this extensive investment programme will provide all our guests a higher quality and more superior experience than ever before here at Beaumont Estate – with investment already evident this year throughout our ballrooms plus the new & refurbished bedrooms.
De Vere Beaumont Estate Hotel Photo's
De Vere Beaumont Estate Ballroom – 360 tour
The Stunning Hanover Ballroom is the centre piece of Devere Beaumont Estate and is transformed into a spectacular & dazzling Ballroom for our event.
De Vere Beaumont Estate Hotel
All bedrooms have everything you need for a comfortable and relaxing stay and are furnished in a contemporary style. Facilities include en-suite bathroom, television, direct dial telephone, clock-radio, hairdryer, trouser press and hospitality tray. For a small upgrade charge, you can take advantage of one of the Superior or Executive Rooms.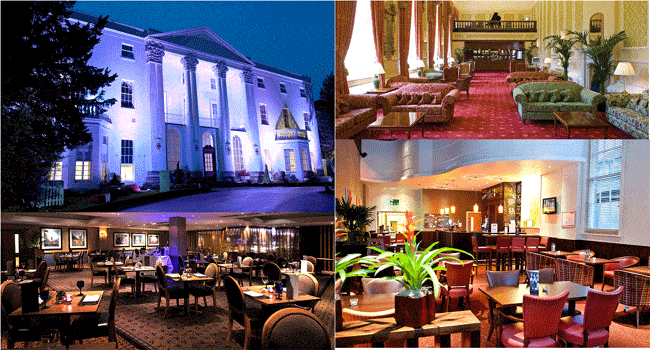 Why not fly…Only 15mins from Heathrow – around a £35 cab fare.
De Vere Beaumont Estate Hotel, Burfield Road, Old Windsor, Berkshire, SL4 2JJ.
View our event on the offical De Vere Beaumont Estate website here
www.devere.co.uk/beaumont-estate/offers/dancing-stars-weekends/
Discover Windsor
Why not take a 10min stroll down to The River Thames where you can take a River Boat Cruise through Windsor or stroll along the scenic Thames Tow Path. Beaumont Estate is a fantastic base for visiting picturesque Windsor, Windsor Castle, Hampton Court Palace, Ascot Racecourse, Savill Gardens, which are all under 15 minutes away.
The Beaumont Estate is a short 41minute train journey to
London Waterloo, where you could enjoy time in Central London.
The White House Hotel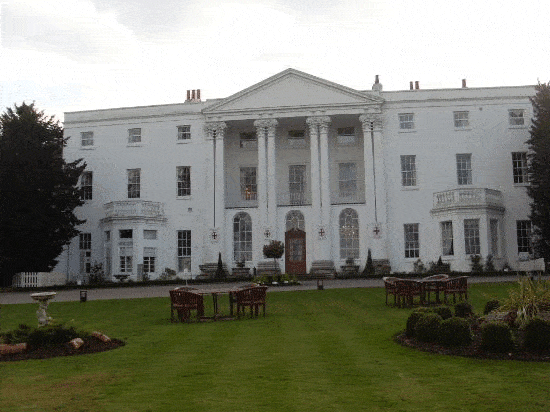 Why not upgrade your weekend and stay in the magnificent White House Hotel?
Featuring stunning suites & bedrooms, this feature hotel within the Beaumont Estate, comprises 16 premium deluxe bedrooms and ten lavish suites; it also boasts private check-in facilities & VIP parking.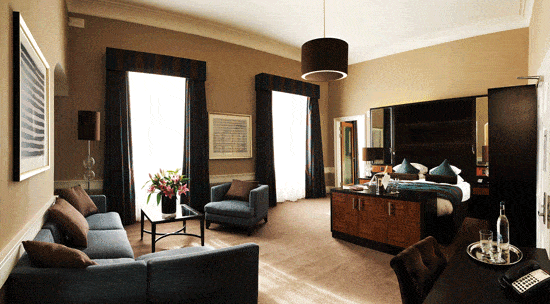 Guest Reviews & Recommendations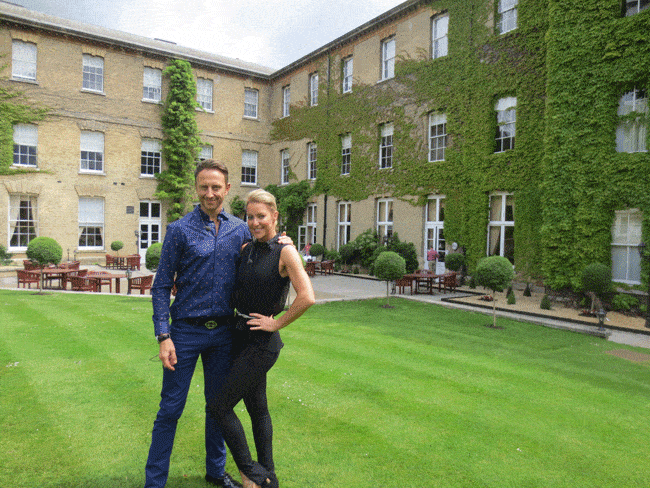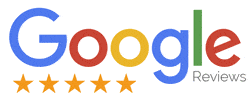 What a fantastic weekend! Fun packed, entertaining with lovely like minded people, and a chance to meet and dance with the Strictly Stars! The weekend is well thought out and planned, and the Donaheys Team work tirelessly to ensure everyone has a great time - so good we have booked for next year!

We are still on cloud 9 a week after this amazing experience. From the very start Donaheys were so professional and organised with such precision to detail for every aspect of the weekend. The communication throughout was exceptional this weekend was amazing with the dancing lessons and the show cases in the evenings the strictly professionals close up in their showcases was breathtaking and to be able to dance to a live band was sensational . We can honestly say it is just brilliant and we have booked to return again next year and we cannot wait Gail and Karl Ballance

gail ballance
19:54 23 Jun 19
We have just returned from an amazing weekend Dancing with the Stars at De Vere Beaumont Estate in Windsor. The classes were brilliant and the showcases from all the professionals were out of this world, to see them dance up close in that way was fantastic. Paul and the team were great and looked after everyone really well, it was so well organised from beginning to end. We can't wait to do it all again next year at Celtic Manor. Thank you so much Donaheys!

Lou Etherington
20:23 18 Jun 19
An amazing dancing with the stars weekend. Superb organisation, brilliant workshops and breathtaking showcases. Everything was so enjoyable. For anyone who loves dance they need to experience a Donaheys weekend. Thank you to the whole team

Jenna Richards
19:28 17 Jun 19
1st time at Donaheys Dancing with the Stars.WOW what a fantastic weekend. With workshops for all levels of dance whether you are a non dancerjust a beginner or advanced theirs something for everyone. Meet your strictly stars and watch the amazing shows they will blow your away. The whole weekend is very organised by the whole team and always around to help nothing is to much trouble.ABSOLUTELY FAB EXPERIENCE GO ON BOOK IT, YOU WONT BE DISAPPOINTED DO IT.R&A

roger griss
18:15 17 Jun 19
We absolutely loved our weekend with Donaheys, the staff, the hotel, the celebrities and our table friends were all fabulous, and although I concede I am clearly not a natural ballroom dancer, we have had a real blast, Thank You to all x

Kate Greenwood
17:57 17 Jun 19
Spent last weekend at Windsor Dancing With The Stars with Donaheys ,if you love dancing and making new friends there is no better place,friendly ,exciting,and lots or fun , lots of love John and Tracy Daly.

What a totally fabulous weekend. All the strictly stars, showcases, classes were wonderful. Ballroom looked lovely and to dance in there was wonderful. The event is run with precision by the Donahey's Team. They are all friendly, helpful and happy to answer any questions you have.A well deserved 5* and I have already booked to return next year. Thank you Team Donahey!

Anita Cadogan
12:02 17 Jun 19
It was a really good weekend that we thoroughly enjoyed. It was well organised and kept you going with just about enough breaks. The show cases were excellent and some of the stars were well prepared to talk to the audience during the change over times. A highly recommended weekend for dance lovers.

alan mcclellan
14:41 09 Apr 19
This our first weekend with Donaheys Dancing with the Stars. I love Strictly and I love dancing. I have danced for over 20 years but never been taught proper ballroom dancing. My husband also loves Strictly but has never, ever danced. We thought it would be a great idea to try this and it was our Christmas present to ourselves.We loved learning the different dance styles, although my husband found some harder than others, and it was absolutely brilliant to meet and learn from some of the Strictly professionals. They were amazing! We also got to learn moves with the fabulous ballroom dancers who were also amazing.The showcases were incredible and it was wonderful to see all these amazing dancers in action.I loved the social dancing too.We made some new friends who we are going to keep in touch with. We are all coming next year to Celtic Manor!My husband and I have decided to take ballroom lessons at home and are eager to make progress. We feel inspired!Thank you to the whole Donaheys team for a great weekend.

Melanie Riseam
14:31 27 Jun 18
We had a fantastic, memorable Dancing With the Stars weekend at the Celtic Manor Resort hotel. Everything was so well organised from start to finish. The Donahey team could not do enough to make our experience enjoyable. This was our first experience with Donahey's and it won't be our last. We had such a wonderful time that we booked again for next year.

John McManus
22:04 20 May 18
Such a wonderful experience!! Well organised, educational and most of all, fun!! We can't wait to return for our 4th year!! See you in the blue group!!

Amanda Nash
14:52 15 May 18
An outstanding weekend in every respect. Brilliantly organised, great Stars from Strictly, lavish Showdances and lessons from the Stars. Learnt a lot, enjoyed myself immensely and though it great value for money. have booked for next year

David Wares
09:44 15 May 18
A truly incredible weekend, fantastic workshops led by Strictly Pros and world champions! Prepare to dance your socks off and be awed by showcase routines :))

Naomi Ibbs
16:48 14 May 18
The De Vere Beaumont in Windsor has recently been refurbished, and is now fine - good modern clean rooms, good food, and friendly, helpful staff. It's big, so there can be a bit of a walk from your bedroom to the centre of activities, such as the restaurants and ballroom. We were there in April 2018 for a Donahey's Dancing with the Stars weekend, which was well organised, and superb. Direct tuition from professional stars and world champions was excellent, and the show dancing blew us away. Altogether a great and memorable weekend. Jim and Hilary

Jim Steele
09:10 19 Apr 18
If you love Strictly and would like to learn to dance with the professionals, you need to book a weekend with Donaheys. From the time you arrive until you sadly have to say goodbye it is just the best weekend ever. ALL the Donaheys staff are so kind and so helpful. The dance workshops are such good fun. All i can say is, highly recommended! 😊

If you're wondering if you should attend Donaheys dancing with the stars weekend, the answer is yes, yes, yes!We have just returned from our first year there and it was so amazing we've booked again for next year.It is so professional, so organised and so well thought through. The Donaheys team are amazing and make it all work like a well oiled machine. You don't need to worry about a thing, they take care of it all for you.Your days are jam packed full if you want them to be. Loads of workshops to attend where you learn from absolute professionals. The evening showcases are just magical and you also get a chance to practice the steps you learned that day.We were beginners and were treated with such dignity and respect. It was so much fun.Absolutely everyone we spoke to couldn't speak more highly of the weekend if they tried.We loved it and can't wait for next year.

Pamela Thomas
19:52 17 Apr 18
My wife Lorraine and I just attended the Donaheys Dancing With The Stars weekend at Beaumont House Windsor. As beginners we were a bit nervous of making fools of ourselves. But the whole weekend was a fabulous experience. The 7 beginners workshops were well run and great fun, including 4 taken by Strictly and Professional dancers. The evening shows were tremendous and included chances to practice the dances we had learnt during the day. The Beaumont House Hotel is a lovely place to stay, we had a very comfortable room and the staff were all very friendly. A great experience all round, which we may well do again one day.

Mike Smart
19:23 17 Apr 18
We had the most enjoyable weekend. It was well organised and we were able to attend all seven of our scheduled workshops.The workshops were excellent. The professionals commented that it was good to work with people that had a real interest in dance and this certainly came across well. They were fun and seemed to be pitched at an appropriate level for all the participants.The demonstration dances were again excellent and again were much appreciated by all the people there.We would highly recommend these weekends and were pleased to book a repeat for ourselves next year.Thank you to everyone who worked to make the weekend the great success that we all enjoyed.Dave and Jan

David Farmborough
12:45 17 Apr 18
Wow! wow!! WOW!!! First time attending Donahey's Dance weekend and I was totally blown away! Far exceeded my expectations. Well organised, friendly staff, STUNNING dance displays, EXCELLENT teaching and GREAT location.

michael gaffney
11:53 16 Apr 18
5* would recommend to anyone simply FABULOUS

rhonda Brandon
16:21 18 Jul 17
Just an official thanks to all the Donahey's team. Windsor was my fifth weekend with you and I think it probably rates as the best yet. Certainly the most emotional. Tears rolling down my cheeks after the Family Von Boyce dance and Ian and Natalie's Fotxtrot. Stunning.

I know how much work goes into an event like this and I hope you get as much buzz out of it as your customers do. The hotel was good, the food was the best yet in my opinion and the schedule went seamlessly through the three days. I thought the introduction of the try-to-remember-and-practice-the-workshop-steps was a good move and welcomed by many whose memory bank gets a bit bewildered through an inability to take so much in!!

Anyway, a BIGGGGGGGGGGGGG thank you.
Ann & Chas

Thank you all for a wonderful weekend! Extremely well organised and a great venue, we had a FAB-U-LOUS time.

The Stars and Donaheys team alike were all brilliant during our lessons. The Show Dances were ALL breath taking, but especially, Warren & Kristi's Waltz, Darren & Lilia's Paso and Ian and Natalie's Foxtrot! How lucky were we to experience all of that in one weekend!

We would highly recommend Donahey's and Dancing with the Stars weekend to anyone.
Len and Jo

We really, really enjoyed the weekend with you and look forward to seeing you again in March
Trevor and Lorraine

I want to say thank you to you and your team for a fantastic weekend. Both my wife and I enjoyed the three days far more than we thought we could have done. Every element of the event was exceptionally well planned, and we were impressed by the friendly and approachable nature of your whole team. This, coupled with the superb workshops and showcases has left us with memories that we will never forget. We will return, along with some additional family members..
Jon & Tara

A massive Thank You to you, Shirley and your wonderful team for a fantastic weekend….. my first and certainly not my last! We have both booked up for next year.

With best wishes and, again, huge thanks to you for what was an absolutely brilliant weekend and, for me, the best introduction I could possibly have had to the world of ballroom dancing.
Amanda & Jan

Just a huge thank you for a fabulous weekend at Old Windsor. The venue, the workshops, the showcases, everything absolutely fab…u..lous! Enjoy your rest, well done to you and your team. We cannot forget something so good, we even practised some steps yesterday evening!
Robert & Julie

Congratulations on organising a fantastic weekend at the Beaumont Estate, it was truly memorable
Patrick & Claire

Map & Directions
Beaumont Estate is conveniently located just 5mins from the M25 and 10mins from the M4, 3 miles from the centre of Windsor and 10 miles from Heathrow Airport.
Complimentary car parking is available on-site for all guests.
Windsor Central Train station is 3 miles away and has connections to Slough, London Paddington, Reading and Bristol. Egham station is 3 miles away and has connections to London Waterloo and Reading. Windsor Riverside station is 3.5 miles away and also has connections to London Waterloo.