Ballroom Dance Lessons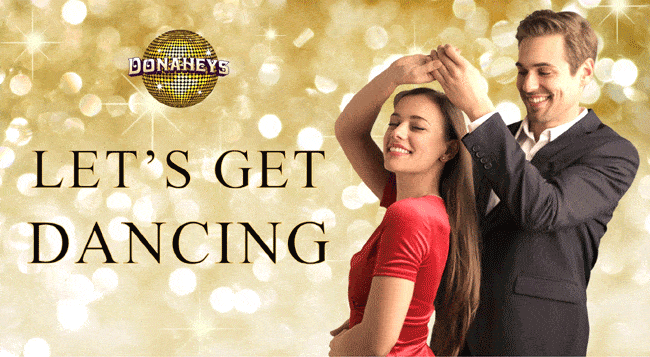 Donaheys Dance School have been teaching people to dance for over 54 years – we just love to dance. We offer fabulous Ballroom dance lessonsfor Beginners & Improvers.
Learn to dance some of the most popular Ballroom & Latin dances in our brand new beginner classes.
In no time at all we'll have you dancing the Waltz, Foxtrot, Cha Cha, Jive, Argentine Tango & many more – all within a nice relaxed atmosphere.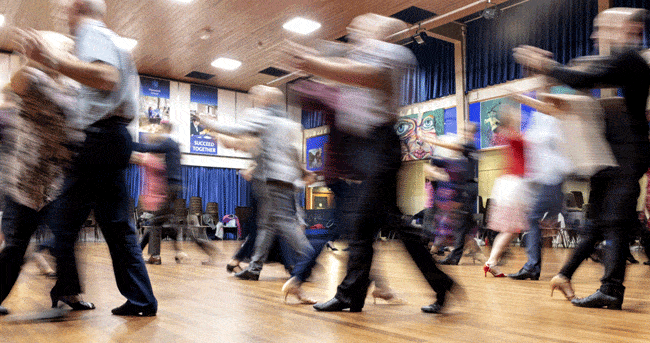 Dancing is one of the most beneficial exercises you can take part in, helping keep you fit & healthy. Whilst you're moving to the music, you're getting all the health benefits of a fabulous workout!
Donahey's dance classes are perfect to help prepare you for upcoming social occasions such as; Weddings, Cruises, Dinner Dances, Holiday's & much more.
So you can relax and enjoy learning to dance our beginners classes offer expert dance instruction, tailored especially for people who have never danced before – it really can be fun and enjoyable learning to dance with Donahey's.
Autumn Programme – 13th September 2021 onwards
Plymouth & Kingsbridge
Monday's

Plymstock School, Church Rd, Plymstock PL9 9AZ
6.30pm Latin In Line
7.30pm Beginners Ballroom Dancing Lessons
8.30pm Improvers Ballroom Dancing Lessons
8.30pm Intermediate Ballroom Dancing Lessons
Tuesday's

Kingsbridge Community College, Balkwill Rd, Kingsbridge TQ7 1PL
6.30pm Latin In Line
7.30pm Beginners & Improvers Ballroom Dancing Lessons
8.30pm Intermediate Ballroom Dancing Lessons
Wednesday's

The Woolwell Centre, Darklake Lane, Woolwell, Plymouth PL6 7TR
7pm Latin In Line
8pm Beginners Ballroom Dancing Lessons

We have fabulous new adult beginner dance classes starting this month where you can be sure of expert dance tuition in a relaxed and fun environment. We know from experience the hardest steps are those first steps through the door, but once inside we'll have you dancing in no time – walk in, dance out!
Dancing is a great way to keep fit and healthy for young and old, plus it can help build confidence for all. Regular dancing is great for losing weight, maintaining strong bones, improving posture & muscle strength, increasing balance and co-ordination and beating stress. It's proven Dancing provides physical, psychological, and social benefits galore, so put on your dancing shoes and get yourself along.
So what are you waiting for? Checkout Donaheys weekly dance lessons, we're sure we've got a dance lesson for you.
Learn To Dance In A Day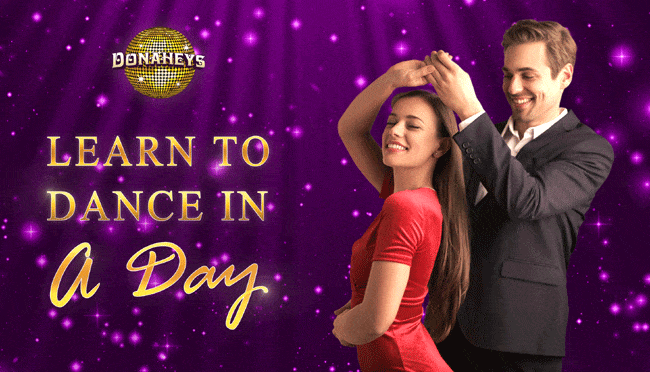 Walk in…dance out
a fast & fun way to learn to dance!
Can't commit to weekly evening dance lessons? Take a look at our fab 1-day Ballroom Dancing Lessons in Manchester, Solihull, Reading & Bristol.
In our 4 hour daytime workshop you'll receive expert tuition in some of the world's most popular Ballroom dances as seen on hit TV show Strictly Come dancing.
All our workshops take place between 11am – 3.30pm
Saturday 26th June 2021
The Greenway Centre
Doncaster Rd, Bristol BS10 5PY
Saturday 15th January 2022
The Greenway Centre
Doncaster Rd, Bristol BS10 5PY
Saturday 29th January 2022
Dukinfield Town Hall
King St, Dukinfield, Cheshire SK16 4LA – Jct 23 M60
Saturday 12th February 2022
Loddon Hall
Loddon Hall Rd, Twyford, Reading RG10 9JA
Saturday 19th February 2022
Landrover Sports & Social Club
Billsmore Green, Solihull B92 9LN

Donahey's is recommended by, and affiliated to the world's largest dance teacher's organisation, the IDTA. Dancing really can be rewarding and great fun, just listen to what the celebrities on Strictly Come Dancing have to say!