Donahey's Dancing with The Stars Weekends - Guest Reviews
Donahey's Dancing With The Stars Weekends truly are a fabulous immersive experience with your favourite Stars of Strictly Come Dancing.
See why so many of our guests book to join us year after year, checkout some of our fab-u-lous reviews here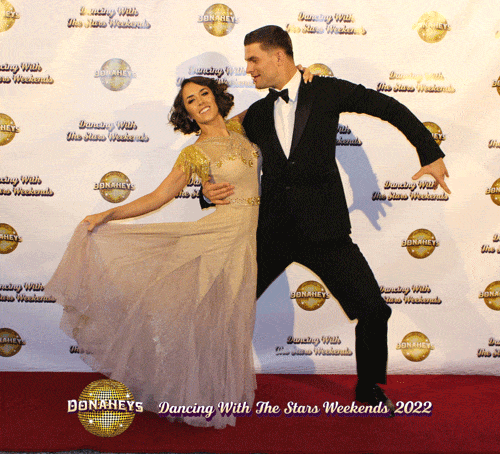 5* Celtic Manor Resort Dancing With The Stars Weekends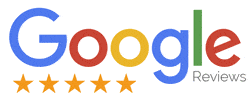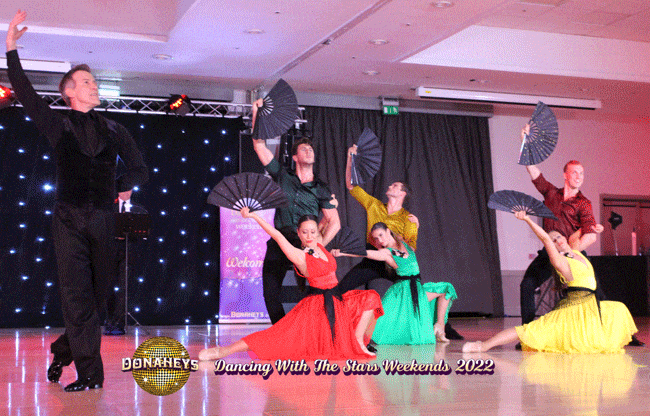 4* De Vere Beaumont Estate – Dancing With The Stars Weekends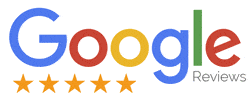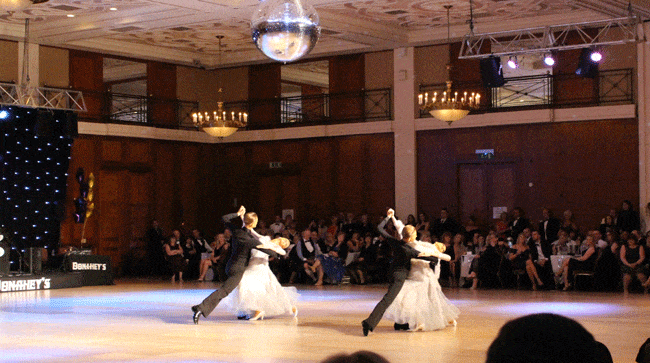 4* Alton Towers Resort Hotel – Dancing With The Stars Weekends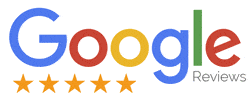 Facebook Reviews & Recommendations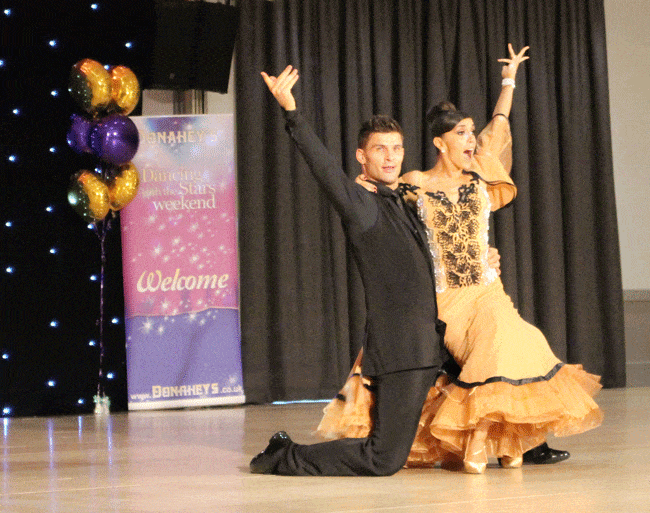 'Just an official thanks to all the Donahey's team. Windsor was my fifth weekend with you and I think it probably rates as the best yet. Certainly the most emotional. Tears rolling down my cheeks after the Family Von Boyce dance and Ian and Natalie's Fotxtrot. Stunning.
I know how much work goes into an event like this and I hope you get as much buzz out of it as your customers do. The hotel was good, the food was the best yet in my opinion and the schedule went seamlessly through the three days. I thought the introduction of the try-to-remember-and-practice-the-workshop-steps was a good move and welcomed by many whose memory bank gets a bit bewildered through an inability to take so much in!!
Anyway, a BIGGGGGGGGGGGGG thank you.'
Ann & Chas
Thank you all for a wonderful weekend! Extremely well organised and a great venue, we had a FAB-U-LOUS time.
The Stars and Donaheys team alike were all brilliant during our lessons. The Show Dances were ALL breath taking, but especially, Warren & Kristi's Waltz, Darren & Lilia's Paso and Ian and Natalie's Foxtrot! How lucky were we to experience all of that in one weekend!
We would highly recommend Donahey's and Dancing with the Stars weekend to anyone.
Len and Jo
We really, really enjoyed the weekend with you and look forward to seeing you again in March
Trevor and Lorraine
I want to say thank you to you and your team for a fantastic weekend. Both my wife and I enjoyed the three days far more than we thought we could have done. Every element of the event was exceptionally well planned, and we were impressed by the friendly and approachable nature of your whole team. This, coupled with the superb workshops and showcases has left us with memories that we will never forget. We will return, along with some additional family members..
Jon & Tara
A massive Thank You to you, Shirley and your wonderful team for a fantastic weekend….. my first and certainly not my last! We have both booked up for next year.
With best wishes and, again, huge thanks to you for what was an absolutely brilliant weekend and, for me, the best introduction I could possibly have had to the world of ballroom dancing.
Amanda & Jan
Just a huge thank you for a fabulous weekend at Old Windsor. The venue, the workshops, the showcases, everything absolutely fab…u..lous! Enjoy your rest, well done to you and your team. We cannot forget something so good, we even practised some steps yesterday evening!
Robert & Julie
Congratulations on organising a fantastic weekend at the Beaumont Estate, it was truly memorable
Patrick & Claire
We just wanted to let you know how much we enjoyed the Windsor 'Dancing with the stars' weekend. Once again, your teams thorough planning and organisation of the weekend (not to mention their hard work on the weekend itself!) resulted in it being a resounding success.
All of the classes we attended were excellent, and both of the evening events were fantastic, with show dances from the stars that were truly memorable. We would also like to say what a treat it was to dance to a big band – they were superb. The venue was well chosen, and I must say the food was very good – which was an added bonus.
Thank you so much for putting together such a wonderful package of classes and entertainment. We are already looking forward to joining you again next year – for both of the weekends!
Ruth & John
Paul, Amy, Shirley and all the Donaheys team, what a fantastic weekend, Jack and I had a ball! Thanks once again, it really was amazing.
Sam and Jack
Looking forward to another amazing weekend.
Julie & Keith
We both absolutely loved the weekend, one of the best weekends we have had so thank you!
Sharon & David
Thank you for the wonderful weekend in Windsor, Jane and myself really enjoyed our time and appreciate the amount of hard work that you and your team must have gone to
Darren & Jane
I felt I had to say what a fabulous weekend we had at Windsor. Everything was well organised and the shows were fantastic. I agree with your comment about the family dance it was Brilliant and unforgettable.
We nearly booked up for next year but we wanted to tell our Dancing School what a fabulous weekend it was and see if anyone wanted to be included for next year. I will be in touch, once again Brilliant.
John & Brenda
We just wanted to say Thank you to you all for a great weekend. My best Christmas present ever! Everyone was so friendly and helpful and made us feel welcome. We made a few new friends and loved table 12 so much so have rebooked so we can meet up again next June. We both had such a lovely time and even Trev is continuing to dance. The challenge is on for him to be in the blue group next year. Watch this space!! Wishing you all a successful year ahead and look forward to seeing you all again in Windsor next year.
Keeeeep dancing
Heather & Trevor
Firstly to say very many thanks for an absolutely excellent weekend at Windsor and thank you so much for accommodating Raphael and me as a late booking. We came away on a high!
We really enjoyed sitting up in the far corner, on the table of beginners, who all seemed to be in absolute awe of your event, especially as they are obviously not used to getting 'up close and personal' with the gorgeous professional dancers, nor at seeing the fabulous demos which us more experienced people are used to. It seemed from their feedback that they somehow imagined it would all be much more 'distanced', like in a theatre or something, and certainly not so 'full on'. I know you definitely had some firm converts from our table – and what you are doing for the name of ballroom dancing is just so laudable.
Many thanks once again.
Heather & Raphael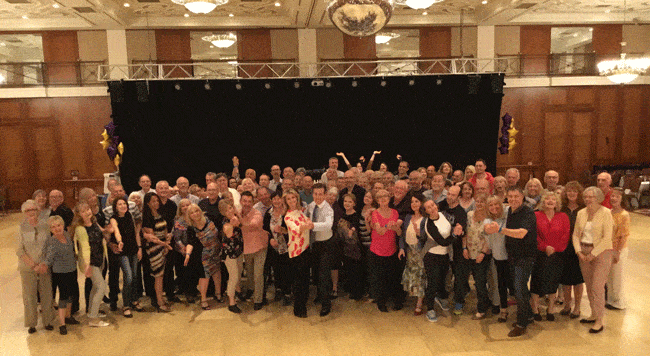 On behalf of our group, Barry and I want to say a big thank you for such a professional organised weekend of ballroom/latin dancing, showcases and tuition. Our group have not enjoyed such an event ever. It was wonderful.
Marylene & Barry Neale
Just a quick thank you for a super weekend. You and your team worked hard to make everything work and it was much appreciated. See you all next year.
John & Julie Ward
Hi Paul, Just to say a big thank you to you and your gang for, well we thought, the best weekend ever. The structure was great. The order of the dance classes was excellent, and therefore plenty for the beginners to dance to on the Saturday night. We loved all the lessons, but Cha cha and Jive were brilliant. Ola and James and Karen and Kevin……..WOW! We had an absolutely fab time, and will see you next year
Phil, Steph, Mary and Alex
Thank you for a brilliant weekend. I can't believe you packed in so much into 3 days. We are going to book for Windsor in 2014 and will be taking our daughters and their partners.
Neal and Sian
Thank you to you, and all the Donahey's staff for a wonderful weekend at Alton Towers. We had a fabulous time and as usual in the main that is down to your hard work, planning and preparation. We are looking forward to next year's event already!
Danny & Brenda
We had a fantastic time and have been impressed with the organisation and the amount of learning and entertainment packed into the weekend.
Ruth & John
Hi everyone at the Donaheys team
Myself and my husband have just arrived back in Dumfries from your Alton towers weekend dancing with the stars. My husband Mark surprised me with this weekend as a Christmas gift and I was utterly thrilled. He's not a dance fan but I'm a huge strictly fan but to be honest with you I thought it would be one of those things where the stars turn up and wave! How wrong I was! I just had to drop you a line to congratulate you and your wonderful team for making our weekend such a magical fabulous time. I organise a festival up here so I understand what it takes to make things go as smoothly as they did. And not only was it a fabulous weekend, Mark and I enjoyed ourselves so much, it will be a memory we will treasure for ever. Congratulations to you all for producing such a fantastic event and thank you all so much for making it such a memorable weekend for us.
Karen Clapperton
As first time attendees we were very impressed with the standard of organisation achieved by you and your team, the chance to see the professionals dance close up was truly amazing.
Alan & Christine
Just wanted to say a massive thank you for a great weekend at Alton Towers resort hotel. I reluctantly booked the tickets for my wife and I after she said that I hadn't taken her dancing in the 13 years that we had been married. So, we came, we danced and………………………………………. I LOVED IT! ………and so did she! Anyhow, what a surprise! Many thanks Paul and will see you in Windsor 2014!
Neil and Yolanda Frost
Thank you for a really wonderful weekend of dance. The hotel was top notch, the food delicious — and I even lost weight because of the nearly non-stop dancing all weekend! Usually I can't get enough dancing, but I will confess to being footsore by the end of the Viennese Waltz session. We truly enjoyed the classes and the big band was a real treat.
Karen & Bernard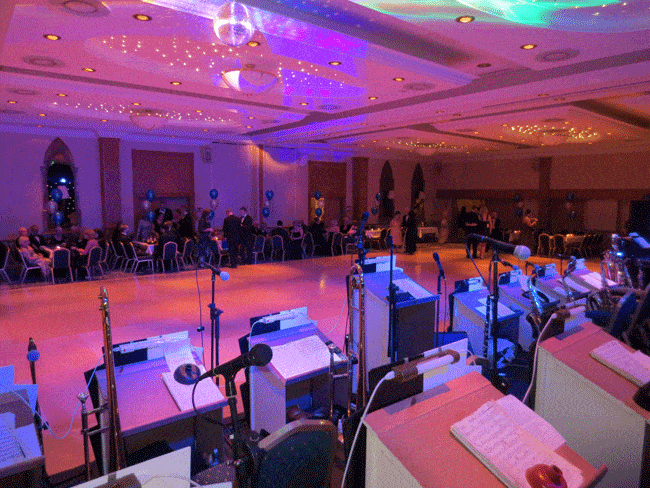 Congratulations on your marvellous 2012 weekend break at Alton Towers. The venue, workshops & shows were fantastic, but what stands out is your amazing friendliness, and the organisational skills of managing such a massive event at such an affordable cost – you should have been responsible for organising the Olympics! We would also like to offer our congratulations as you celebrate 44 years, what amazing events will you be hosting in your Jubilee year….
Michelle & Stuart
Just arrived home after a BRILLIANT Dancing with the Stars @ Alton Towers. Congratulations to Shirley/Paul and all the team for such an excellent time. You should all be proud of the event you put on. Many many thanks!
Jan & Paul
Thank you so much for an absolutely fabulous weekend. This was our first time
with you and we enjoyed it so much we have booked to do it all again next year.. We came home tired but happy.
Hazel & Denis
Just wanted to thank you for yet another superb dancing weekend – can they get any better. Warren and Kristi's son was particularly amazing. 44 years of dancing – you must be so proud?
Hazel
Thank you for last weekend, we truly had the best time ever.
Geoffrey & Nicola
Thank you once again for a fabulous weekend, the whole weekend was so professionally run – very impressive. We were both beginners at the start of the weekend but will be taking lessons over the next year so we can enjoy the weekend even more when we return next March. We just wish we lived near Manchester to be able to attend your classes. Thank you to all the Donahey's team for their help and friendliness over the weekend. You all worked so hard. The teaching was all excellent.
Jane & Ian
The whole event was PHENOMENAL. The dance shows in the evening were stunning and spectacular and it has been a tremendous privilege to see such top pro's in such an intimate environment; like a private show. The workshops were great fun AND we learned loads. The staff were all really helpful and polite. The venue was perfect.
We're both physically tired but delighted that we came to our first such event. We have already booked for next year; of course! Your efforts are hugely appreciated. A fantastic job supremely well done' Martin & Angela
Thank you for a fabulous weekend, everyone thoroughly enjoyed themselves. All the members of our party (of 24) who had not been before were very pleasantly surprised by how much they enjoyed themselves and the whole dancing experience. So well done to you all yet again!' Eddie & Linda
Well done a fab weekend Gill
This was a stunning weekend. As a non-dancer I was dragged along by my dancing wife, reluctant and resistant all the way. I expected to feel foolish, inept and inferior, and I suspected Alton Towers would be tacky and plastic. I am delighted to say that I could not have been more wrong on every count! The hotel was fun and high quality, and the staff were the friendliest and most genuine I have ever encountered (sample size of hundreds of hotels world wide), right up to the doorman dancing with my wife! The Donaheys staff were brilliant from the first welcome to the last farewell; the workshops with Strictly stars were so good that I felt like a dancer within minutes and even had the confidence to venture out in the evenings – with absolutely no disdainful looks from anyone, no matter how advanced.
I hugely enjoyed every minute of the weekend – so much so that I bought a pair of dancing shoes and I can't wait for my next lesson! Thanks to you and to your team for everything, and we look forward to bringing a group with us next year. Julian & Swann
Thanks for a lovely weekend. Steven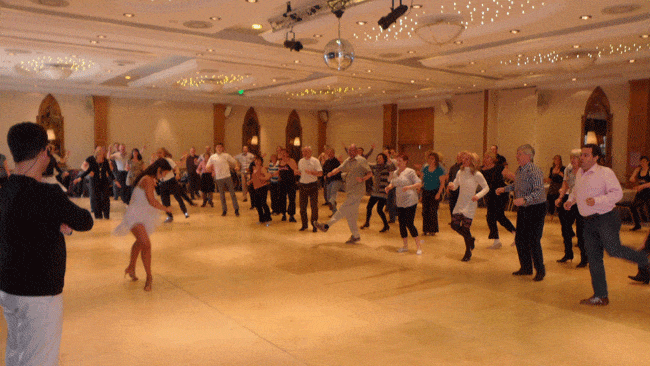 Had a fantastic weekend. Classes were great, show was amazing. Venue perfect. Dave & Josie
What a fantastic weekend! You must be really delighted that all that planning came together to deliver such a great end product. Thank you on behalf of all our pupils who had the benefit of being there to enjoy it. Please keep up the good work and pass our thanks to your team. Thanks again for a brilliant weekend. Alan & Linda
This was our first dance weekend and we were a little nervous as we only had a little dance experience. Did not need to worry. Everyone was friendly & welcoming, classes were well spaced out and taught at just the right level. Hotel facilities were great, service wonderful and food very good. Meeting & watching the strictly stars dance was an added bonus & gave us a standard to aim for. Tracy
You've outdone yourself this time. Well done. Steve
What an amazing weekend! We have enjoyed every single second. We have enjoyed all the workshops. Meeting the professionals has been a true experience and it has been wonderful to be tutored by them. The workshops run by your team have been great fun and we have learnt so much. This has been such a professionally run weekend we cannot fault it. The shows were outstanding. We very much enjoyed the Milonga hour where the professionals were able to give their personal instructions. Helen & Neil
Thank you for a perfect weekend! The venue is great, the food good and the showcase performances were fantastic. We loved all the strictly performances especially Vincent & Flavia and their workshops were all excellent I'm sure we learned more in a weekend here than we have in the past year! All the best, hope to see you again. Jim & Jacquie
Just wanted to say thank you for giving us such a great time last weekend. Everything went so smoothly that there must have been a tremendous amount of work going on in the background – but you were all so friendly and relaxed that the work you put in was never obvious. The standard of teaching by the Donahey's team was incredible – wish we lived closer to you. Unfortunately can't join you in 2012 but will be back in 2013. Thanks again. Mary and Davy
Great weekend. Dancers were fabulous. Ian & Natalie were amazing teachers, very attentive to people's needs. A very enjoyable weekend. Thank you. Sarah
Once again you and your staff did an outstanding job and the venue was simply fantastic. We enjoyed every minute of it. You do a fantastic job and we are looking forward to next year already! In our opinion your weekender is the best dance weekender we attend all year! Danny & Brenda
Thank you very much. We have thoroughly enjoyed the weekend. The workshops were terrific and well organised. The showcases from all the professionals were out of this world. Also the burlesque workshop was the funniest experience of the weekend. Thanks again. Lisa & Susan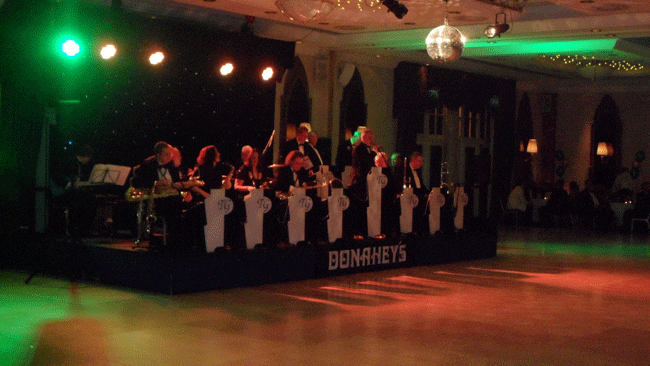 Second time. Superb event, well run. Wonderful evening shows. Great venue. Donahey's staff and instructors as friendly and helpful as ever. We will be back. Brill – thanks. Mark
Fabulous weekend. Stars were great. Well organised. Judith
Was worried classes would be too difficult but they were just right and well structured. Good to have breaks between workshops. Jan
As usual a very well organised event with a great mix of workshops to suit everyone and amazing shows from the pro dancers. The new venue is stunning and the food lovely. Another cracking weekend for the fab Donahey's team. Sandra
Totally fab!! Sean
Fantastic weekend! Everything was well organised and we were looked after well. We thoroughly enjoyed all the workshops, the evening dancing and the entertainment. But the highlights were definitely the strictly stars – watching them and dancing with them. Wow! You're all our favourites. Steve and Angie
The cha cha workshop with Darren & Lilia was very good and well suited to the experience level of the class. All 3 of the professional workshops were excellent. The waltz with Ian & Natalie was particularly well taught. Helen, Karin & Karen
Fantastic weekend, lovely staff, great shows. Venue excellent. Well run & great time had by all. Neil & Michelle
Excellent weekend, brilliant organisation. Demos and showcases were fabulous. Venue excellent, lovely friendly people. Had fab weekend and will come back. Robert & Julie
So far an absolutely great weekend at a fab venue. Well done Paul & Shirley. The Donahey's team were very friendly & remembered us from last year – a nice touch to make us welcome. Thank you. Irene
Our first strictly weekend and we enjoyed every second of it. Definitely coming back next year! An action packed, thoroughly enjoyable workshop/schedule. Overall a fabulous weekend. Russell & Jo
We really enjoyed the weekend. Fantastic shows, fantastic workshops, fantastic organisation! Weekend ran really smoothly. We will be back next year. Tracey & Kay
Superb weekend beyond our expectations. Excellent organisation. Strictly stars so professional and nice with it. Reawakened our interest in dancing. Ian
My daughter and her boyfriend only agreed to come because of the water-park. We can't keep them out of the dance classes! The stars are excellent – entertaining, informative but also approachable. Donahey's crew are absolutely great. Phil, Steph, Ben & Mary
Did not know what to expect – absolutely brilliant. Donahey's staff lovely. Great dancing with the big band. Alistair & Kim
My husband and I have had a super weekend. Everything was really well organised Y timed. We look forward to coming next year. Eileen
Lovely weekend, very well organised. Alton Towers lovely venue. Very courteous & helpful staff. Kerstina
This is my 4th weekend with the Stars so you must be doing something right. Ian & Natalie were 1st class in every respect. AnnLoved the hotel. Organisation by your team was again very good. Amy and John particularly were very welcoming. Thank you. Pauline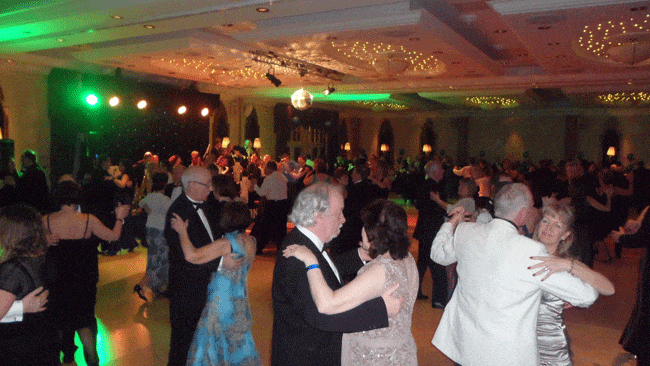 The stars were absolutely great. They remain fun, informative, approachable and, well, gorgeous.
Staff lovely & very helpful especially Tracey. Loved the stars. Caroline
A fantastic & well organised weekend. Lots of variation of styles of dance & new ones to try. Would definitely recommend it. Fiona
We had a fabulous weekend , it was all good. Thank you for arranging such a truly special event and we have already booked for next year. As always we enjoy the music you select. John
A fabulous weekend. Lots of variation and lots to do. I applaud you. Donahey's staff were all superb. Terry
Excellent weekend. Superb venue. Graham & Yvonne
Good venue. Excellent organisation. We have enjoyed the weekend. Ray & Maggie
Classes have been fabulous. Amazing having lessons with strictly stars. Samantha
Great weekend, fab venue and fantastic demonstrations. Great team of people – lovely group and fun as always. Emma
What a wonderful way to spend a special birthday (60th). We learnt so much and had so much fun. Valerie