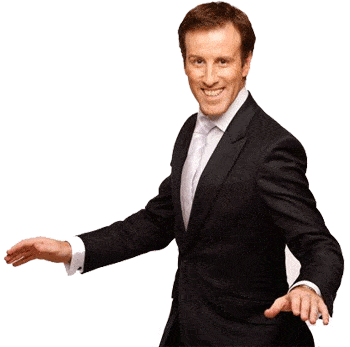 Strictly Judges past and present – Meet all the 2023 Judges on Strictly Come Dancing
Since its glittering debut on our TV screens in 2004, Strictly Come Dancing has become a beloved British institution. Part of what makes this show so iconic is the panel of Strictly judges who have lent their expertise, wit, and charm over the years. Join us as we take a trip down memory lane and revisit some of the unforgettable judges who have graced the Strictly studio from 2004 to 2023.
Cast your mind back to 2004 when Strictly first hit our screens and you'll remember a slightly younger and different panel of Strictly judges. The line up included Head Judge, Len Goodman, with his proclivity for pickling his walnuts, Arlene Phillips with her vast knowledge of choreography, Craig Revel Horwood with his newly sharpened tongue, and Bruno Tonioli with his predilection for falling off chairs 'Ab Fab' style. No change there then. But amongst the mayhem, hosts Sir Bruce Forsyth and Tess Daly endeavoured to keep proceedings running smoothly.
Meet the Judges on Strictly Come Dancing
Fast forward to 2009 and series 5 winner, Alesha Dixon, replaced Arlene Phillips on the judging panel only to make room for former guest judge, Darcey Bussell, in 2012. Tess Daly filled the very large shoes of Sir Bruce Forsyth in 2014 and former 'It Takes Two' presenter, Claudia Winkleman, became her partner in comedy. Len Goodman bowed out after series 14 in 2016 and Shirley Ballas slipped into his seat as Head Judge in 2017. In 2019 Dame Darcy Bussell bowed out and Motsi Mabuse stepped into her seat. In 2021 Bruno Tonioli bowed out and longest serving pro Anton Du Beke stepped in.
5* Breaks with the Stars of Strictly
Fri 19th – Sun 21st July 2024
5* Celtic Manor Resort Hotel
Newport, South Wales
Spend the weekend with your favourite stars of Strictly Come Dancing at the stunning 5* Celtic Manor Resort in South Wales
Join Gorka & Karen, Kai & Nadiya, Janette & Aljaz, Katya, Leandro & Maria, Glenn & Caroly, Warren & Kristi plus The Tony Greenwood 15-piece Big Band.
Meet all the Strictly Judges – Full List
1. Len Goodman (2004-2016):
– Head Judge Len Goodman, known as the "Ballroom Boss," brought a wealth of experience to the judging panel. Before Strictly, he was a renowned ballroom dancer, and he even founded his own dance school. His wit and love for traditional ballroom and Latin dances made him a fan favourite. Len stepped down from Strictly Come Dancing in 2017, however continued with his role as Head Judge on US series of Dancing With The Stars. Sadly in 2023, Len passed. Len is dearly missed by fans of the show and the whole dancing world.
2. Arlene Phillips (2004-2008):
– Arlene Phillips was a prominent choreographer in the entertainment industry long before joining Strictly. Her background in dance and choreography brought a unique perspective to the judging panel, and her sharp critique was legendary.
3. Alesha Dixon (2009-2011):
– Alesha Dixon was the first former contestant to become a judge. She won the competition in 2007, and her infectious enthusiasm and contemporary dance style resonated with viewers. Her transition from dancer to judge was a remarkable journey.
4. Craig Revel Horwood (2004-present):
– Craig Revel Horwood is known for his unapologetically strict judging style. As a choreographer and director, he's worked in the West End and on Broadway. His cutting remarks are often balanced by his sharp wit and infectious laughter.
5. Bruno Tonioli (2004-2020):
– Bruno Tonioli's flamboyant personality and Italian charm have made him a household name. Before Strictly, he choreographed music videos for stars like Elton John and Tina Turner. His wild enthusiasm and extravagant gestures are legendary.
6. Darcey Bussell (2012-2018):
– Darcey Bussell, a former principal dancer with the Royal Ballet, brought elegance and grace to the panel. Her classical ballet background added a unique perspective, and her constructive critiques were highly respected.
7. Shirley Ballas (2017-present):
– Known as the "Queen of Latin," current Head Judge Shirley Ballas is a former Latin champion. Her extensive dance background and nurturing style make her a valuable addition to the judging panel. She also succeeded Len Goodman as head judge in 2017.
8. Motsi Mabuse (2019-present):
– Motsi Mabuse, sister of professional dancer Oti Mabuse, is a respected professional dancer and choreographer in her own right. Her infectious energy and supportive nature have quickly made her a beloved judge.
9. Anton Du Beke (2021-present)
– Before being asked to judge, Anton Du Beke was the longest serving professional on the show. In 2022 Anton won the National Television Awards Judge of the year. We love Anton's energy, character and experience that he brings to the judging panel.
Strictly judges facts
During Strictly's 21 series, there has only ever been 9 judges on Strictly Come Dancing! Here's some fun facts you may not know about your favourite Strictly judges
**Len Goodman's Other Love**: Before becoming a household name on Strictly, Len Goodman was a welder in his early years. Dancing was his passion, but he balanced it with his day job, creating a fascinating contrast between the world of ballroom and welding.
**Bruno Tonioli's Hidden Talent**: Besides his flair for dance, Bruno Tonioli is known for his animated judging style. What many may not know is that he provided the voice for the character Roberto in the animated film "Rio" and its sequel "Rio 2," showcasing his versatile talents beyond the dance floor.
**Craig Revel Horwood's Acting Career**: Craig Revel Horwood is a well-known judge for his acerbic critiques, but he also has a flair for acting. He plays the role of Miss Hannigan in the West End production of "Annie,".
**Arlene Phillips' West End Magic**: Arlene Phillips isn't just a talented choreographer and judge; she also has a star-studded history in West End theatre. She choreographed the iconic musical "Starlight Express," which featured performers on roller skates, pushing the boundaries of dance creativity.
**Shirley Ballas' Latin American Expertise**: Shirley Ballas is renowned for her expertise in Latin American dance styles. What makes this even more fascinating is that she was once married to the famous ballroom dancer, Corky Ballas. They were a dance power couple in their prime, winning many Latin American World Championship titles.
Conclusion:
The judges on Strictly Come Dancing from 2004 to 2023 have each brought their unique backgrounds, expertise, and personalities to the show. From the ballroom charm of Len Goodman to the fiery critiques of Craig Revel Horwood, and the elegance of Darcey Bussell, they've left an indelible mark on the iconic dance competition.
Find out more about TV programme BBC Strictly Come Dancing on the official BBC Strictly Come Dancing website