Dancercise – Dance Fitness South Devon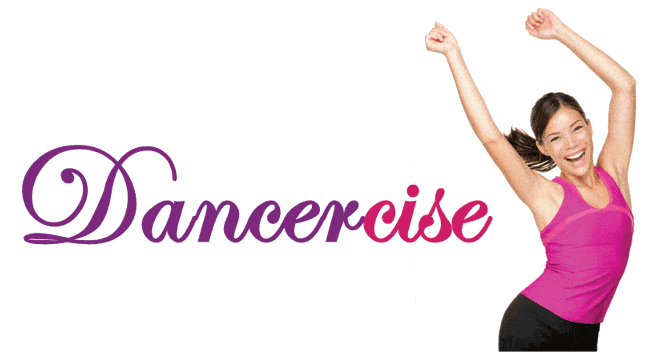 The workout you've been waiting for…
You've watched Strictly, now learn those dance moves while you shed those pounds….
The ultimate fitness dance programme, why settle for a fitness DVD & dancing round the coffee table when you can experience the real thing – with the dance experts? Put some fun into your exercise regime and say 'adios' to the usual routine of boring gym workouts.
Cha Cha, Jive, 70's Disco Fever, Paso Doble, Samba, Salsa, Mambo, Rumba, Quickstep, Waltz, Zouk-Lambada, Bhangra, Cheer Dance & much more!
Did you know – Dancing burns around 700 calories an hour?
The dance steps are easy to learn so you can follow along, you'll burn the fat, keep fit and tone your body. This isn't an aerobics class, this is a dance workout – you'll actually learn to dance.
Join Amy for our weekly Dancercise Classes…
Donahey's 55 minute Dance Fitness classes offer the ultimate in keep fit in Devon's well-equipped venues, featuring sprung maple dance floors.
Dartmouth Guildhall
Wednesday's 6.30pm – comm Autumn 2016
Venue info & map
Spaces are available at all our Dance Fitness classes , just come along a few minutes beforehand. Donahey's Dance Fitness classes are all priced at just £6 each. Spaces are available at all our classes so you are welcome to just turn up.
Fab-U-Lous Exercise
As well as toning your arms, legs and torso Dancercise is a fantastic cardiovascular exercise, so it is great for building heart strength. Classes are suitable for men and women of all ages, weight and fitness levels that are willing to spend an hour with a difference.  Dancercise may help you to burn the fat from the hips, thighs and stomach plus any other places where fat likes to hang around.
No fitness jargon, no references to dieting and slimming, no lecturing, just pure fun and feel good moves.
Each lesson will begin with a warm-up session followed by paced tempo steps and then end with a cooling off session. Who says you have to stick to boring exercise routines and workouts in order to stay in shape? If you like to dance and keep yourself toned, then Dancercise is the class for you!
Donahey's Dancercise Classes
Donahey's are the dance experts and have been teaching Latin, Salsa & Salsacise dancing in Manchester for over 46 years. Make sure you choose Donahey's Fitsteps classes and benefit from our years of dance experience.
All our impressive venues are selected for their top-of-the-line sprung maple wood dance floors – the very best floor to cushion & protect knees, ankles, hips & other joints in the body during exercise.
Absolutely no carpets, tiles or concrete – the importance of dancing on proper sprung flooring is essential. The best & safest way to move freely & easily during exercise is on a sprung maple wood dance floors smooth & solid surface.
QUESTIONS
Do I need a Partner?
No dancing experience or partners are required as the class will be lined up in a group. All you need do is to move your body to the rhythm of the music, exercise and have fun! Combining dance and group exercise to improve your fitness level this class is for all ages and guaranteed fun.
I've never danced before can I simply come along anytime?
Our Dancercise course is especially designed for beginners, Dancercise is so simple to pick up that whether you have dancing experience or you are just a beginner, you will be able to follow through the easy dance steps and sway along to the rhythm of the catchy and upbeat music.
I've done a little dancing before, is it suitable?
Sure, this is a great fun way to keep fit.
What shall I wear?
No special footwear or clothes are required and you should wear what you feel is most comfortable, light clothing, trainers, jazz pumps or dance shoes. No high heels, flip flops, steel heels or toe caps please.
How long does the session last?
Usually just under an hour.
Dance Teachers, Aerobics Instructors & other Fitness Professionals are strictly not permitted to participate in Donahey's Dancercise session. Donahey's retains the right to take un-reserved action against any professionals found doing so.