Pasha Kovalev - Strictly Professional Dancer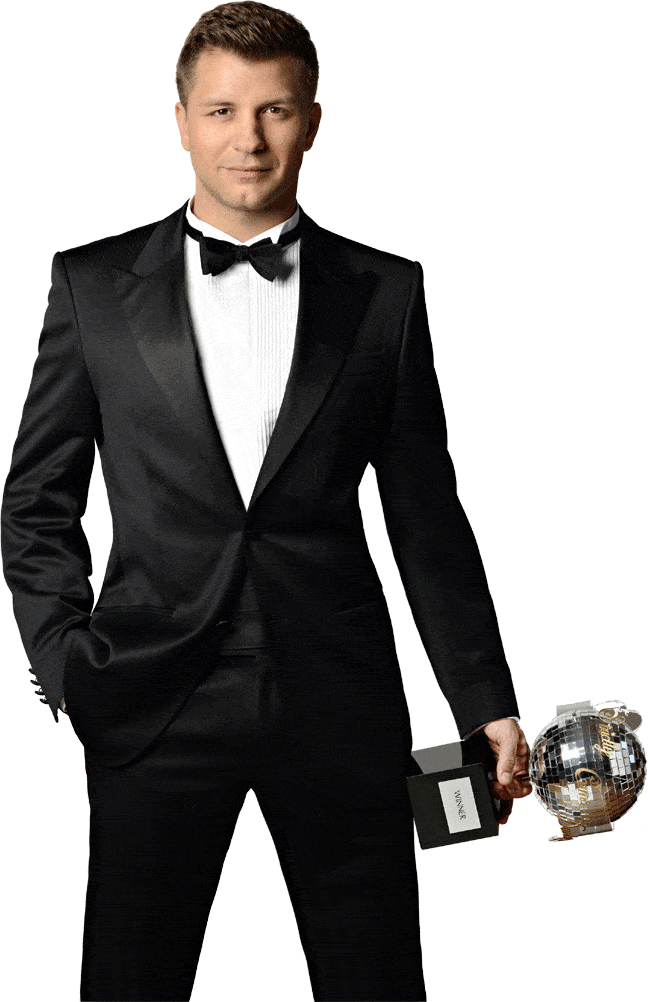 Updated 17th January 2022
Pasha Kovalev is a Russian Professional Ballroom and Latin American dancer on Strictly Come Dancing who joined the show back in 2011.
Credit to Pasha he was the longest-serving male pro dancer, apart from Strictly veteran Anton Du Beke of course, with eight series including 4 finals under his belt. Sadly in February 2019 Pasha chose to hang up his Strictly dance shoes.
"After scoring 93 perfect tens, reaching 4 finals and lifting 1 Glitterball, it's time for me to find a new challenge and so I've decided to make 2018 my finale season Strictly.

"I've had 8 fantastic years, full of wonderful memories, thanks to the incredible partners, professionals and myriad of behind the scenes teams who all work to make Strictly the amazing production that it is.

"The biggest thanks go to all the members of the public who've supported me so much over these years – I look forward to seeing you on the Strictly Pro-Tour this spring, and for many future adventures to come!"
As well as dancing on Strictly, Pasha has starred in US reality shows, 'So You Think You Can Dance', 'Dancing with the Stars' and international dance show, 'Superstars of Dance', plus hit Broadway and West End show, 'Burn the Floor'.
On joining Strictly in 2011, Pasha said, "Strictly is an amazing show to be part of and I've wanted to be on it for quite some time. Being able to bring that beautiful form of art into everyone's home is a dream come true!"
The 2018 series of Strictly saw Pasha partnered with former Pussycat Doll, Ashley Roberts. This couple truly smashed it on the dance floor, performing some of the most technically correct performances & truly fabulous routines of the series.
Ash & Pash were thrilled to have made it through to the 2018 Strictly Final – 'Don't cha wish your' dancing partner was Pasha too?
Learn all about Pasha's dancing career, view photos, videos & merchandise, read his latest news below
5* Weekend Breaks with the stars of Strictly Come Dancing
Who better to teach you to dance than the professional dancers from Strictly Come Dancing? You can meet the stars, learn their steps and be captivated as they perform spectacular shows just for you.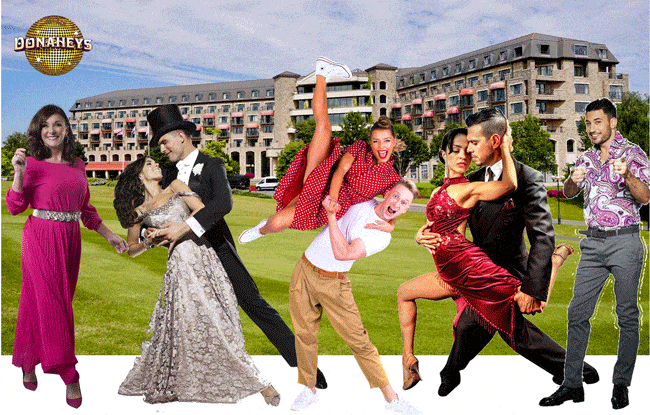 Fri 13th – Sun 15th May 2022
5* Celtic Manor Resort Hotel
Newport, South Wales
Join Strictly Stars Aljaz Skorjanec & Janette Manrara, Giovanni Pernice & partner, BBC Greatest Dancer Champion & new Strictly Pro Jowita Przystal and Michael Danilczuk, Strictly Head Judge Shirley Ballas plus Argentine Tango Stars for an unforgettable weekend break.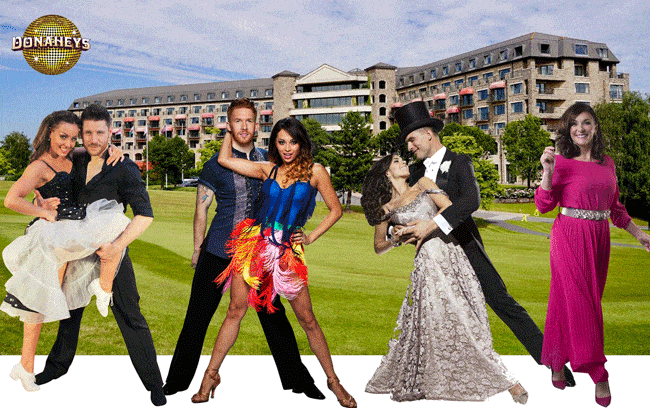 Fri 22nd – Sun 24th July 2022
5* Celtic Manor Resort Hotel
Newport, South Wales
Join Strictly Stars Aljaz Skorjanec & Janette Manrara, Katya & Neil Jones, Amy Dowden & Ben Jones, Strictly Head Judge Shirley Ballas, British National & World Ballroom Champions Warren & Kristi Boyce, plus Argentine Tango stars Leandro Palou & Maria Tsiatsiani for an unforgettable weekend break.

Google Reviews of Donahey's 5* Weekend Breaks
The Donahey's Dancing With The Stars Weekends are Fab-U-Lous.The organisation is second to none, every little detail has been thought of and the Donahey's staff do everything to make your weekend enjoyable.Seven hours of dance workshops with Top Class teachers (including the Strictly Stars). Plenty of time to practise and then Dancing through the night in the Stateroom Ballroom.The Show Dances from The Strictly Stars and the other Professionals are worth it on their own.We've already booked next year and looking forward to itTrevor & Brenda

Trevor Cooke
12:58 12 Mar 20
The whole weekend was amazing from start to finish. The organisation is superb and the people are all so friendly. When you break down what you get it really is value for money. This is an event to look forward to year after year.

Kerry Garner (Oldfleet)
18:06 11 Mar 20
Just back from a stunning weekend at Alton Towers Dancing with the Stars! The whole experience was fabulous from start to finish. The communication from Donaheys before, during and after the event was good. The organisation of the workshops was superb...we were in the improvers group ...each one pitched perfectly for the ability level and the teaching was great. Obviously the Strictly stars were lovely as expected, but also the world champions and the Donaheys staff were terrific. We have fallen in love again with Argentine Tango particularly. The showcase dances were spectacular every time, breathtaking performances in a cabaret setting. The Donaheys team were always on hand to offer support and guidance both on and off the dance floor and the hotel staff were friendly and accommodating. We loved dancing to the band on Saturday night!By the end of the weekend we were exhausted....in a good way! Thank heavens for the on line workshop reminders, as we did so much our recollection of all the steps is a bit hazy! We needed no nudging to book again for next year before we left. Many thanks and best wishes to all the team.

Dee Desgranges
14:48 11 Mar 20
Just back from a FAB-U-LOUS weekend at Alton Towers Resort Hotel.Is the first time we have ever been to an event like this, infact, its the first time my other half and I have ever danced!Everything was organised to a tee, the workshops, the showcases and the evening events.The Donaheys staff were on hand throughout the weekend to assist in anyway and they were so helpful and not at all judgemental as we had never danced a steep before!The only fault in the whole weekend, and it is NOT related to Donaheys. We the lighting in the bedrooms and bathrooms. It was so incredibly dim that it was a struggle to put make up on! Not sure how anyone would manage if they had to take medication. But, this was NOT a fault on Donaheys and it didn't stop us from having an amazing weekend.

Wendy McLaughlan
13:01 11 Mar 20
First time here, what an absolutely fantastic amazing weekend, Melanie & I loved it... and our first time having dance lessons!!! If you love dancing you will love these weekends!!!Everyone is so friendly & helpful. We have already booked for next year, fingers crossed as better dancers. Xx

lyndon holt
14:23 10 Mar 20

Carol McAllister
10:47 03 May 19
A huge Thank You to Paul and the whole Donaheys team. Just back from an amazing experience at Celtic Manor. The organisation, the workshops and the showcase evenings where truly spectacular. We enjoyed every minute. The hotel and staff are first class.All the strictly stars, professionals and experienced teachers made the workshops interesting, challenging and fun. we came away with new steps from each of them. Already booked for next year. The weekend is good value for money, and worth every penny. We enjoyed it so much we extended our stay. You have a fantastic team working with you. Well done to all of them and again THANK YOU.

Deborah Lisle
19:39 02 May 19
Brilliant weekend yet again. So good I had already booked to go back twice this year. Atmosphere, lessons and the show dances by Strictly stars are outstanding. Already booked again for next year.

David Wares
07:34 01 May 19
Another fabulous Donahey's Dancing with the Stars weekend. The Workshops led by the Strictly Stars and Championship dancers were entertaining and informative and the showcases were amazing. We attended Alton Towers last year, which we enjoyed tremendously, but this was our first time at the Celtic Manor and have to say that this venue, food and staff were all first rate. The hotel was easy to navigate and nothing was too much trouble. The Donahey's team are so friendly and helpful. Our weekend was superb and was well worth the outlay and journey. We would like to say a very big "thank you" to Paul and his team for all the hard work before and during the weekend to create a smooth running and enjoyable event. Just need to keep practicing all the new steps we have been taught. Congratulations on another excellent weekend. See you all next year!! Colin & Maureen Barker

Maureen Barker
15:34 30 Apr 19
This was a truly spectacular weekend.Donaheys and Alton Towers were extremely organised and everything ran smoothly.The dance classes were excellent (though we struggled with the Argentine Tango).Dancing with the Strictly Stars was amazing. All of the stars were so friendly and excellent teachers.However, a special shout out is required for Tony Bennett who took the Samba and Tango classes. What a fabulous teacher. I would pay for a weekend of lessons just with him.The three shows were breathtaking. The price paid for the weekend would be worth it for the shows alone.The weekend was a wonderful experience and I would highly recommend to dancers of any level.Thanks to Donaheys!

Sarah Brian
18:27 18 Mar 19
This was our 4th Donaheys weekend and the 3rd atthe Alton Towers resort.Over the years we have been fortunate to have been to some excellent workshops, but this has to be the best year yet.Equally, we've previously been able to provide some constructive feedback for the resort, but NOT THIS YEAR. Truly excellent all round.Alton Towers staff very professional on check in and in the restaurant. Check out was seamless, just dropping off the room keys.Car park better marked out.Food in the restaurant even better than previous years. ALWAYS had gluten free options available.7 dance classes over Friday, Saturday and Sunday, in 2 ballrooms with the large ballroom having a truly excellent floor.3 shows (2 evening and 1 on Sunday lunch). Friday night' show was superb, as was Sunday's, but Saturday night's was worth the money alone. Truly outstanding.So hats off to all involved.Already booked for next year.

Tony Dyson
18:12 16 Mar 19
Another brilliant weekend. Well done all. Can't wait for next year, already looking at new dresses. What can I say - brilliant lessons, meeting the stars from Strictly, dancing the night away on the best dance floor ever - add to that a big band, friendly helpful staff and a nice venue - what else could you want from a weekend. Oh, to remember what you have learnt - that's covered too with videos. We appreciate all your hard work that goes into making these weekends so special. Thank you.

Susan Peacock
21:17 15 Mar 19
Our 11th time being part of Donaheys amazing dance weekends. We introduced 4 new people who all had a fab time & have already booked again for next year! We can't recommend these weekends enough for anyone who loves dance, be it doing the workshops or simply watching the incredible shows. We shall be back in April at Celtic manor & are already counting the days. Thank you Paul, Amy, Shirley & all the team.Kay & Sean Escott

kay escott
13:29 15 Mar 19
Fantastic weekend and so much value for your money. Very high standard of workshops and feel so privileged to be taught by three wonderful Strictly couples and see their fabulous demonstration dances.

Colette Foan
13:09 15 Mar 19
As relative newcomers to ballroom dancing we weren't sure what to expect, but we shouldn't have worried. Donaheys gave us a fabulous weekend. The professionalism of the event was outstanding, from pre-information, joining instructions and weekend programme, super all round. All the lessons, and there's lots of them, were fun and within our ability and the showcase dances by the professionals made the evenings a "real night out". The hotel was everything that you would expect and were well looked after in terms of food and service. In fact it was all so good that we rebooked, before we left, to go to Celtic Manor next year.John and Caroline

John Spain
12:55 15 Mar 19
Fab-u-lous!We have just returned from the Dancing with the Stars weekend at Alton Towers Hotel. What an amazing weekend it was, and the organisation was just incredible! Everything runs like a well oiled machine, but at no time do you feel pressured to go to a dance workshop, you can take things at your own pace and attend as many or as few as you like! As avid Strictly fans, my husand and myself had never danced before, so we were in the beginners class. Excellent way to start a dance journey, and to also be taught by the Strictly Stars, Karen and Gorka on Friday, the Cha Cha Cha, Aljaz and Janette on Saturday, the Waltz, and Giovanni and Luba on Sunday, the Jive was truly great fun and they are excellent teachers. We were also taught the Quick Step on Saturday by Warren and Kristi Boyce, the most amazing dancers and teachers! The showcase dances performed by all of the Professionals left us in tears of joy, made us laugh, and we were in awe of their energy - if only! We also had the privelige of seeing some up and coming dancers of the future, Amy and Sasha, Mark and Ilenka, who were an absolute credit to the profession. What an amazing weekend it was, Donaheys you deserve 10 stars for one of the best events we've ever attended in the many years we have been going to entertainment events! Thank you and Keep Dancing!

Just had our first weekend at Alton Towers, we had a brilliant time, really well organised. The social dancing was great fun, and being up close with the dancers was amazing. There are two things I would change/review , 1) the food at dinner wasn't great, and there is no excuse for a hotel to serve food on cold plates. This is not Donaheys fault, but worth mentioning. 2) The red carpet photo call is just a photo opportunity, due to time constraints etc, there isn't the ability to have any individual photos. But make sure you get to the red carpet on the Saturday black tie ball as they look amazing.We've booked again for next year and can't wait ! This weekend has encouraged us to join a Dance School, hopefully next year we may be wearing blue wristbands!

Whether you are into Latin or Ballroom dancing, attending a Donaheys Dancing With The Stars Weekend is an absolute must!During the course of each weekend, which runs from Friday evening to Sunday afternoon, you will get to see showcases performed by Stars from Strictly Come Dancing, attend classes delivered by the Stars themselves, and have great fun social dancing on an amazing dancefloor (which, on the Saturday night, will be to the live sounds of a big band).For the weekend's classes, each dancer is placed into one of three groups, depending on their dance experience. This allows instruction to be delivered at levels suited from beginner through to advanced. So, no-one will feel out-of-depth, but at the same time, all will be challenged.Throughout the weekend, the large contingent of friendly Donaheys staff are constantly on-hand to help, and always with a smile.Once the weekend comes to an end, and you start to depart the luxurious hotel that hosts the event, you will feel like you are leaving your (new) family.The Donaheys Dancing With The Start Weekends are a definite highlight to my year! I truly can not recommend them, nor the Donaheys staff and the regional regular dance lessons they run, highly enough.(In June of 2017 I attended the Chesford Grange weekend. In March of this year, 2018, I attended the Alton Towers weekend. I very much look forward to attending at least one of their weekends in each coming year)

Nigel Gotts
17:41 12 Mar 18
The Dancing with the Stars Weekend at Windsor organised by Shirley, Paul and Amy truly exceeded my expectations! It was a fantastic experience dancing with the Strictly Professionals and of course the talented Donahays team too! Wall to wall quality, very well organised, great fun and highly recommended. So much so that I have already booked for Celtic Manor in May 2018.

We had the best weekend! We were complete beginners who were made to feel so welcome by all the team - fantastic sessions from all the pros and team of experts. The shows were amazing - everyone so personable. Thank you so much - cannot recommend highly enough!

Kathy Hardy
19:29 13 Jul 17
Its difficult to find enough superlatives to describe these amazing weekends. We have just attended our 8th, and it was as fabulous as ever. The Donaheys team are so welcoming & helpful, the workshops great fun & informative and the evening shows are breathtaking. We are once again already booked on 2 for next year & already looking forward to them both. We Cant recommend them highly enough. Thanks to all involved

Sean Escott
13:21 22 Jun 17
Another fantastic weekend with Donaheys at Chesford Grange.To see the showcase dances from the edge of the dance floor is amazing.The dance lessons from the Strictly Stars and Donaheys staff are really enjoyable.Well worth a visit for those who want to dance, and those who just want to watch...

Richard Mills
13:12 20 Jun 17
Best. Weekend. Ever. The organisation and staff are just superb. The work shops are so enjoyable and then the show cases in the evening round of a fantastic day. Highly recommended if you love dancing/Strictly!

Many thanks for the last 6 years of fun filled Donaheys dancing with the stars weekends. Great work shops. Fabulous show cases. Well organised professional events. Already booked and looking forward to year 7 next year.thank you shirley paul amy and team. Enid and Brenda.

enid williams
08:54 11 Jun 17
Absolutely fantastic weekend on the Strictly weekend dance break in Manchester. So well organised.

Natalie Walker
18:07 16 May 17
Probably the Rolls Royce of weekend dance breaks. Intensive learning combined with a great ballroom experience alongside fellow minded intermediates and improvers. Whoever your particular Strictly Stars are, be in no doubt that Warren and Kristi are the real gems here. Scintillating !Can't thank Paul and the team enough. Top Marks

derek andrew
15:10 13 May 17
Thank you Donahey's for another fabulous, well-organised and fun weekend. First class, friendly tuition from the Strictly stars and Donahey's team encourages everyone, including beginners, to get up on the dance floor and give it a go. The professionals' show dances were truly amazing and seeing their skills at such close quarters was a real treat.Richard & Rosemary

Rosemary Pollard
20:28 10 May 17
We have been on at least 5 Dance Weekends and enjoyed them all. The workshops from the Strictly Pros and the Donahey's teachers are excellent and great fun. The showcases from the Pros in the evenings are spectacular. To be able to see them dance close up is a real treat. If you love your dancing then this is a weekend well worth the money.

Paul Penny
09:32 10 May 17
Dancing with the stars. Wow! What a Wonderful Weekend!This was our second time and seems even better. The organisation is brilliant. The professional dancers are amazing and make the workshops a joy.This is an experience not to be missed.

Clive Rowlands
09:45 07 May 17
Was bought this experience for Christmas and I can honestly say this has got too of been the best present EVER!!I was absolutely blown away by the whole weekend, the lessons, the staff and the professional dancers.The strictly dancers are just wonderful and put on an absolutely fantastic show.As a non dancer I was given time and help with the lessons and each teacher was lovely, I can't fault anything.The location was lovely and the Hotel was an extremely nice place to stay, the room was lovely and modern.I had a wonderful time and will be returning in 2018.Well done and thank you for an experience I will never forget and may quite possibly become a repeat returner!!!

Johanna Evans
19:52 04 May 17
Pasha Kovalev – Strictly Come Dancing Champion 2014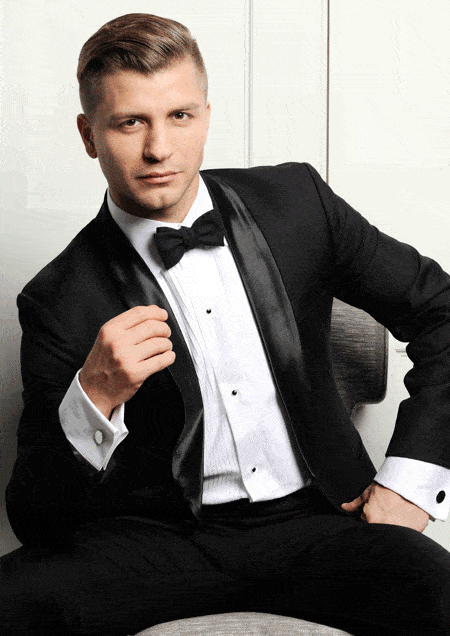 Pasha Kovalev is a former US Open finalists Champion 2002 – 2006.
He started dancing at the age eight. From 2002 onwards Pasha started competing in the US with dance partner Anya Garnis.
How old is Pasha?
41 years old (born 19th January 1980)
Where is Pasha from?
Komsomolsk-on-Amur, Russia
Who was Pasha's final celebrity partner in 2018?
In 2018 Pasha is thrilled to be partnering Pussycat Dolls singing sensation Ashley Roberts. Together they had danced some amazing routines, including on Movie Week that Dirty Dancing number with lift – truly fab-u-lous!
On joining Strictly, Ashley said, "Daisy Lowe loved it, Flacky said it was one of her favourite projects. Pixie and Laura loved it! So I'm excited to dive into my own experience."
Is Pasha single?
Where have you been? Pasha has been in a relationship with former Strictly partner, Rachel Riley, since 2016, having danced together on the show in 2013.
What are Pasha's greatest dance achievements?
How long have you got? Pasha started dancing at eight. He competed in the Amateur Latin category in Russia with his pro partner, Anya Garnis, up until 2000. The couple moved to the US in 2001 and turned professional. From 2002 onwards they competed in the US, UK and Canada, which resulted in being US Open Finalists 2002-2006. In 2007 Pasha auditioned for season 3 of the US reality show, 'So You Think You Can Dance', and has since participated in all following seasons as either a choreographer or an All Star. The couple also appeared on season 6 of 'Dancing with the Stars' in 2008, represented Russia in the duet category on international dance show, 'Superstars of Dance' in 2009, and were guest choreographers for season 3 of 'So You Think You Can Dance Australia'. Pasha also put in a guest appearance in Kimberley Walsh's music video, 'One Day I'll Fly Away' in 2013. And most recently, he's starred in the Broadway and West End show, 'Burn the Floor'.
Who is Pasha's professional dance partner?
That'll be Strictly professional dancer, Anya Garnis, who partnered actor, Patrick Robinson, in series 11.
What's Pasha's favourite dance?
Erm, we're not sure. We'll let Pasha explain, "It's so hard to pick a favourite dance because after so many years of studying and practising dancing, you can't help but fall in love with them all for different reasons." We hear you.
When did Pasha join Strictly?
The much-loved Pasha joined Strictly in 2011 and quickly earned the nickname, 'The Pashbot'. As we've never considered his dancing to be robotic, we assume it refers to a part of his anatomy. His big toe, maybe? Anyway, we're pretty sure we've also heard Zoe Ball refer to him affectionately as 'Pash Pots' on 'It Takes Two'.
Who has Pasha danced with on Strictly?
Chelsee Healey, Kimberley Walsh, Rachel Riley, Caroline Flack, Carol Kirkwood, Naga Munchetty, Chizzy Akudolu and Ashley Roberts.
Has Pasha ever won Strictly?
Yes. He made it to the final with Ashley Roberts, Chelsea Healey and Kimberley Walsh, but 2014 was his year for the big win and Caroline Flack was his partner. The couple hold the record for the most top scores of 40 and were the first to receive a perfect score for all three of their dances in the final.
Has Pasha ever had a wardrobe malfunction on Strictly?
Not directly, but his celeb partner, Chelsee Healey, had a near miss and Chizzy Akudolu definitely suffered a wardrobe mishap whilst dancing with him. Chelsee got in a right 'two and eight' when she thought more than her cleavage was on display. And Chizzy's dancing was majorly impaired when she suffered the old heel caught in the hem of her dress malarkey.
Find out more about Pasha's dancing profile on his official BBC Strictly Come Dancing profile page.
Anya Garnis – Strictly Come Dancing Pro Dancer 2013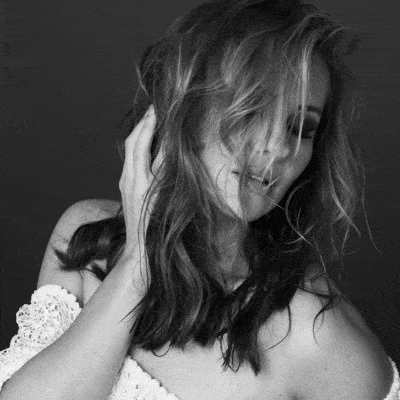 Age 37
Anya Garnis is a Russian-born Latin dancer from New York City.
Anya started dancing at the age of 10 and has reached the finals at the 2004 U.S. Open Ballroom Championship – Anya has been dancing with partner and fellow finalist Pasha Kovalev for nine years.
In 2005 Anya and Pasha Kovalev came in fifth in the American Ballroom Challenge finals. She and Pasha appeared on the sixth season of Dancing with the Stars in a results show performance, dancing to "Come On Over" by Jessica Simpson. She also performed with him on the international dance show "Superstars of Dance", representing Russia in the duet category.
Anya has been a Contestant, Choreographer & All-Star of hit US show "So You Think You Can Dance", Principal Performer on Broadway and West End of the show "Burn The Floor" and most recently Professional Dancer on "Dancing With The Stars" Live in Vegas with celebrity partner Joey Fatone
Anya was thrilled to be a professional dancer on the eleventh series of Strictly Come Dancing, partnering Casualty Star Patrick Robinson.
BBC Strictly Come Dancing
Find out more information about the BBC TV programme Strictly Come Dancing
by checking out the BBC Strictly Come Dancing website
www.bbc.co.uk/strictlycomedancing
Donahey's Dance Lessons & 4* UK Weekend Breaks are not associated with the BBC.
Pasha Kovolev Tour Dates & Venues
See Pasha Kovolev in 'Here Come The Boys' 2022 tour
herecometheboysshow.com/
Meet all the Strictly Come Dancing Professional Dancers
Learn more about all your favourite Strictly Pro's here;
– Aljaz Skorjanec
– Amy Dowden
– Anton du Beke
– Dianne Buswell
– Giovanni Pernice
– Gorka Marquez
– Graziano di Prima
– Janette Manrara
– Johannes Radebe
– Jowita Przystal
– Kai Widdrington
– Karen Clifton
– Katya Jones
– Kevin Clifton
– Luba Mushtuk
– Nadiya Bychkova
– Nancy Xu
– Neil Jones
– Nikita Kuzmin
– Oti Mabuse