Our round-up of 2020's hottest Strictly inspired gifts
9th December 2020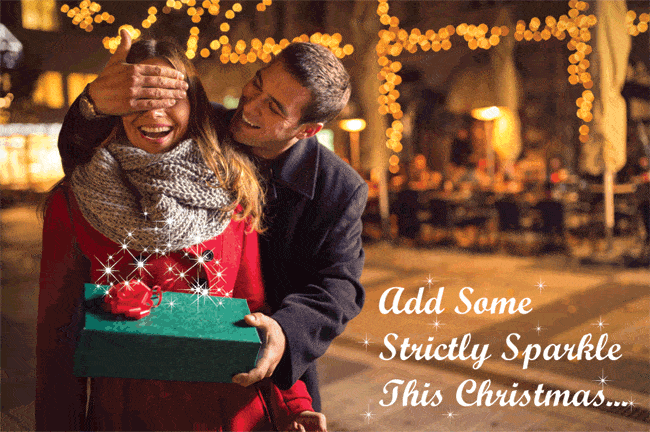 'It's beginning to feel a lot like Christmas…' too early? Well, we hate to jolt you out of your happy place, but the festive season is fast approaching. Stress not, we're about to make your Christmas shopping a whole lot easier with our Strictly Top 10 Gift Guide.
1. Strictly Come Dancing – The Board Game
Whilst ardent Strictly fans may subscribe to the belief that nothing is as good as the real McCoy, they may just waver when they unwrap this Strictly inspired game. It includes the voice of Craig Revel Horwood and the Strictly theme tune. The game is perfect for 3-6 players and suitable for age 8+ and sounds fab-u-lous, darling.
Price: £10-£29.99
2. Official Strictly Come Dancing Annual 2021
The perfect gift for the fan who likes to literally paw over images of the Strictly stars and absorb as many facts as possible about their favourite show.
Price: around £10
3. 5* Weekend Break with the Stars of Strictly 2021
Score maximum brownie points for the most thoughtful present, book a Short Break with the Stars of Strictly.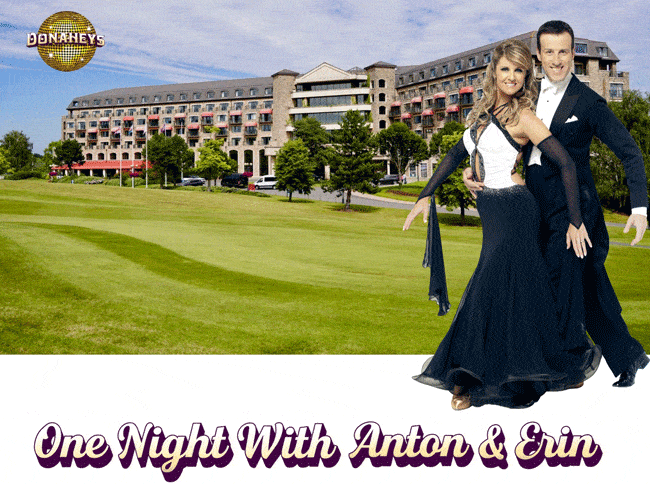 Enjoy a fabulous evening as Anton & Erin perform up close & personal for a truly intimate experience unlike any other.
Plus, enjoy VIP access to meet Anton & Erin back-stage after their show, and learn to dance with them in our fun workshops.
4. Official Strictly Come Dancing 2021 Calendar
The perfect stocking filler for any Strictly Fan looking to get organised next year. This official Strictly Come Dancing Slim Calendar features some of the famous Strictly sayings and includes 'Amaz-ing,' 'Sparkling' and '7' to name a few!!! The Strictly Come Dancing Official Slim 2021 Calendar is a must for any Strictly fan, with each month having a Strictly Saying to brighten up your month and plenty of room to write your notes and appointments..
Price: Around £5
5. Strictly Come Dancing DVD: Shirley and Craig's Perfect 10 [2020]
Join Strictly Come Dancing's Shirley Ballas and Craig Revel Horwood in this special feature-length DVD, as they revisit some of the show's greatest routines – sure to make great Christmas time viewing.
Head Judge Shirley loves to reward couples that show flare, skill and effort, by raising her '10' paddle. Whereas Craig is noticeably less keen to award the maximum score! Shirley and Craig's Perfect 10 offers a unique insight into the way the pair view perfection. Take a trip down memory lane, as they look back on the show's best routines of all time, and see if they can agree on the one dance that really is worthy of that perfect 10!
Price: Around £9.99
6. Keep Calm and Keep Dancing – Purple. Glitter Ball Ceramic Mug
Pretty self explanatory this one and ideal for Strictly obsessives.
Price: around £10
7. Strictly Come Dancing Christmas Jumper
Designed to dazzle, celebrating the glitz and glamour of the flagship BBC show – and one that's sure to be judged a perfect 10 as your shimmy your way on to the dancefloor at your festive party.
>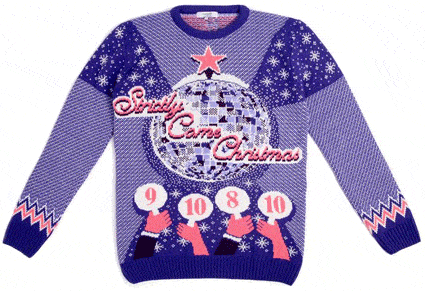 8. Strictly Come Dancing CD
40 dance-inducing songs performed by Dave Arch and his wonderful Strictly Come Dancing Band that will have any Strictly obsessive up on their feet in no time. It's a must for any serious fan.
Price: around £4.50
9. All things Anton Du Beke
If your nearest and dearest is completely obsessed with Anton (who isn't?), then they probably already own a smorgasbord of his merchandise. But do they have a copy of his debut CD, 'From the Top' his debut novel, 'One Enchanted Evening' or his brand new follow-up Novel, 'Moonlight Over Mayfair'?
Price: 'From the Top' CD around £5 and 'One Enchanted Evening' & 'Moonlight Over Mayfair' hardback from £6.50-£12.99
10. Dances and Dreams on Diamond Street – Craig Revel Horwood
Set against the colourful boho backdrop of London's Camden in the 1990s, Craig Revel Horwood's first novel, Dances and Dreams on Diamond Street, tells the story of an unlikely family of friends who each rent a room in a ramshackle six-bedroom, four-storey townhouse. Like any family, the residents of Diamond Street sometimes fights and often act up but when the chips are down, they're there for each other in an instant – usually brandishing a cheap bottle of booze, and the offer of an impromptu kitchen disco.
Price: Around £12