Donahey's Dance Lessons & Weekend Breaks are not endorsed by or associated with the BBC.
Guest Reviews & Recommendations on Google
My wife and I were a little apprehensive about our dance weekend (we were seriously in the beginner category!) but the whole experience was amazing from start to finish. The venue was magnificent, the DONAHEYS team were brilliant, with the whole thing organised to run like a Swiss watch. The teachers were great and all the lessons were delivered with enthusiasm and patience to a group of people who occasionally struggle to remember left and right, and as for the showcases, there is nothing to say except WOW! They had to be seen to be believed. Thank you so much Paul, Shirley and Amy, and the whole team. We are booked in for a local dance lesson tomorrow, so we've well and truly caught the bug to move from armchair dance fans to enthusiastic amateurs! We will definitely be returning to a DONAHEYS weekend again in the future.
giles larkins
10:16 13 Jul 19
First time we have attended this event run by the Donahey's team, have to say it was not what we expected. The show dances alone was worth the cost, spectacular performances from every dancer.The accommodation and meals provided at Celtic Manor was also first class. Our room was good, plenty big enough and clean.Special mention goes to Paul, Shirley and all of the Donahey's team, who assisted our "beginners"group throughout the workshops and in the evening when you ventured out onto the dance floor, providing advice and demonstrating the steps you had been taught earlier but had forgotten!Wonderful weekend, full on, we have booked again for next year.We have also been inspired to seek out a local dance club to continue dancing.
Ian Bodell
07:41 11 Jul 19
This is our third year with Paul and the team and the weekends just get better every time! Celtic Manor was the most wonderful venue to stage such a great experience. The team are always well organised and welcoming. We moved up to 'blue bands' this time so we're a little bit nervous but we had absolutely no need to be. Each workshop was tailored perfectly. The Strictly stars were of course fantastic in their workshops and showcases but all the workshops are.We have already booked for next year and look forward to it immensely- we'll done team and thank you all so much - again!
Kathy Hardy
05:05 10 Jul 19
We have just returned from a lovely weekend at the Celtic Manor. We met up with several couples from our local dance school with differing levels of experience. The Friday evening started with a lovely meal followed by a waltz workshop with Anton and Erin, a very nice routine. Saturdays highlight was a workshop with Neil and Katya, a bonkers cha cha routine we loved. The evenings show dance finished with everyone on the dance floor with them both doing Gangnam Style, wow.Oti was tasked with a rumba workshop. This is one dance where technique is so important. This was very well demonstrated and one of my favourites to dance. Janette and Aljaz took a slightly different angle with their slow foxtrot workshop. Plenty of technique in a useful routine. This was great to see, slow foxtrot requires a smooth style and the couples all looking fabulous at the end of it. The following show dance was brilliant with a great mix of styles. A special mention to the pro dancers Argo Oblikas & Alessia D'Orazi helping in the workshops. They were brilliant, I even had a little cha cha with Alessia which was really helpful. I would highly recommend this weekend for beginners in particular as it gives a good introduction to ballroom dancing with workshops and shows, and the chance to see the Strictly stars too. It's a hard working team too that make it a very fun weekend.
Andy Walker
16:44 09 Jul 19
I went to three weekends this summer. That shows just how enjoyable Dancing With The Stars is. Would go more often if there were more weekends available. Have already booked next year.
David Wares
16:41 09 Jul 19
What another fantastic weekend at Celtic the Donaheys are really fabulous nothing is too much trouble it was our second visit there and we have already booked for next year at Windsor I would like to say a big thank you to Paul and the family and in particular Tracy from the team she was fantastic to me can't wait for March keep dancing x
Kim Crilly
19:04 08 Jul 19
4* & 5* Weekend Breaks
Donahey's offer fabulous UK Weekend Breaks starring the Professional Dancers seen on Strictly Come Dancing. If your dream has always been to meet & learn to dance with your favourite Strictly Come Dancing stars or see them perform up close and personal, Donahey's UK Dance Holidays are for you.
Donahey's 2020 Dancing With The Stars Weekends offer you the chance to enjoy fabulous dance classes with the stars of TV, stunning dance showcases up close & personal, plus you'll hear all about the stars Strictly experiences – all in stunning 4 & 5 star locations across the UK.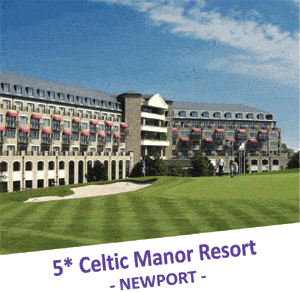 Guest Reviews & Recommendations on Facebook
Full Financial Protection – Giving you 100% peace of mind
Donahey's have been organising Weekend Breaks with the Stars of Strictly Come Dancing for over 15 years.
For your peace of mind and to comply with The Package Travel Regulations 2018 Donahey's provides full financial protection for all your deposits and payments through the Association of Bonded Travel Organisers Trust Limited (ABTOT)
ABTOT provides financial protection under The Package Travel and Linked Travel Arrangements Regulations 2018 for Donahey's Events LTD (membership Number 5421) and in the event of their insolvency, protection is provided for Non-flight package holidays.
ABTOT cover provides for a refund in the event you have not yet travelled.
Donahey's Dance School
Donahey's Dance School have been teaching children and adults to dance for over 50 years.
We have Ballroom & Latin dance classes available for all levels of dancing ability – from Beginners to Intermediate, Donahey's offer expert dance lessons in a relaxed fun environment across Tameside, Stockport, Plymouth & Kingsbridge.
We warmly look forward to welcoming you to one of our dance classes or fabulous Weekend Breaks with the stars of Strictly Come Dancing.
Paul, Amy & Shirley Donahey
Website Content Copyright © DONAHEY'S DANCE SCHOOL 2003-2019