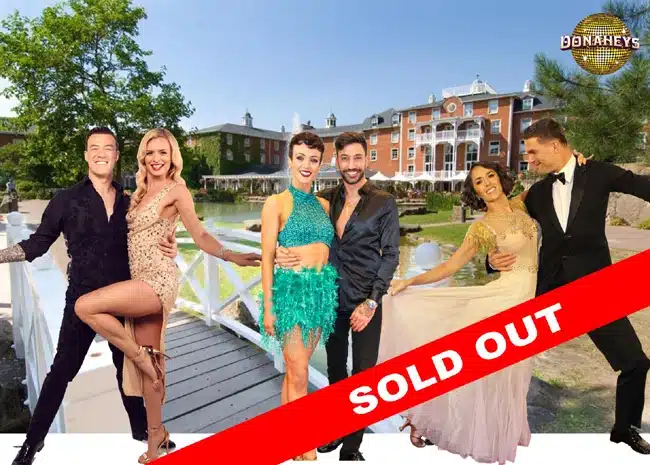 2022 completely Sold-Out – Book your places now for 2023 and don't miss out!
Book a Weekend away with your favourite Strictly Stars!
Watch our Strictly Star Studded Film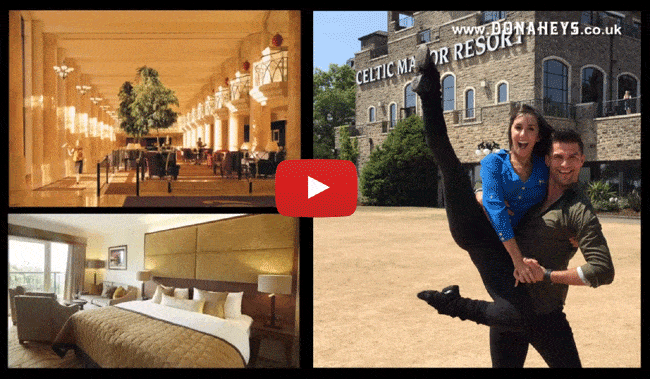 Donahey's Dance Lessons & Weekend Breaks are not endorsed by or associated with the BBC.
See what our customers say on Google

Teresa Couseins
15:52 08 Aug 22
Fantastic weekend in Wales at the Celtic Manor Resort . Seven dance workshops with great teachers and strictly stars . Showcases by the professional and strictly dancers each night and on the Sunday afternoon . Band on the Saturday night . Great experience … booked for next year. Same resort . So well organised . Can't wait .

Michelle Penn
18:31 04 Aug 22
An absolutely brilliant weekend. The Donahey staff are fantastic and really make you feel welcome. We had such a great time we booked for next year while we we're there, you can't get better recommendation than that

Lisa Bowyer
13:09 02 Aug 22

Jeremy Williams
12:46 02 Aug 22
We have spent a fantastic weekend with Donaheys, Dancing with the Stars, at Celtic Manor Resort.This was a truly outstanding weekend with the magnificant Donaheys Team organising the whole weekend, it ran so smoothly.The programme was fantasticThe Shows were FAB-U-LOUS.The dance workshops with the Strictly Stars were Wonderful.If you have never been on one of the Donaheys super weekends then you are in for a real treat.My husband is a non dancer and he really Loved the shows!The is a 5* plus weekend in any of their resorts.I highly recommend Donaheys dance weekends,Beverley

Beverley Gough
11:04 29 Jul 22
Just back from a wonderful birthday present weekend with Donaheys and the Strictly Stars at Celtic Manor. It was so well organised! Perfect timing, wonderful stars and workshops, fab-u-lous live Tony Greenwood band for the Saturday night extravaganza. Thank you so much to the Donaheys team who were ultra professional and friendly and supportive all st once. It was a truly inclusive event with a wide range of dance abilities. The stars of Strictly performed breathtaking performances and led some perfectly adapted workshops. The depth of the warmth between the dance professionals and the Donaheys family was moving to witness and has obviously built up over years of working together. It was fun and we learned a lot! Thank you so much for a perfect treat.

Kate White
18:26 26 Jul 22
Had a great weekend at Celtic Manor. Not really my cup of tea, booked it as my wife's Christmas present, but I loved it. The Strictly guys seemed so ordinary, in a good way, when teaching us then they looked like they had come from another planet when they performed their shows. Worth noting how friendly everybody was as well, chatted to so many nice people. Great venue and event run very professionally. We may now start to dance or this may prove to have been a one off but either way I recommend the weekend.Roger Pitt

Roger Pitt
17:51 26 Jul 22
A wonderful experience - thank you Paul Amy and Shirley and everyone at Donaheys and the Celtic Manor Resort for making this such a fantastic experience. Our Strictly Stars were amazing and we learned so much from our workshops - can't wait to come backSue and Mark

Sue Fifield
14:13 26 Jul 22
Fantastic weekend with dancing with the stars!! From start to finish, check in to the last showcase was absolutely amazing!Everything was thought of from 7 workshops, meet and greets, social dancing and it was so much fun! The lessons we had were pitched right and the teachers were amazing!We had a blast from start to finish and met some wonderful peopleDefinitely doing this again!

Emma Hillman
17:30 25 Jul 22
This was our first time at one of Donaheys dancing with the stars weekends and it was fabulous, so much so that we have booked again for next year. Thanks to all the team for all your hard work.

Tony Bladen
20:11 29 Apr 22
Very well organised, friendly welcomes throughout the weekend. Accommodation lovely, food lovely too.The workshops, on the whole, were excellent.... one was a bit disappointing but only because it was way above our level...Watching the pros was breathtaking, I loved the showcases and being taught by them was wonderful....We've booked already for next year, that tells you how good it was!!

claire collinson
18:07 29 Apr 22
For anyone who loves Strictly, whether you can dance or not, this is a weekend for you. Everyone is there to enjoy themselves.I have just enjoyed the weekend at the Celtic Manor Hotel and from the moment of arrival I entered a world of dance and the outside world disappeared. My first workshop was with Jeanette and Alijah in a group of similar standard people followed by a wonderful evening meal buffet and showcase. All of the professionals were clearly happy to be there and very entertaining. It was amazing to be so involved with them. Saturday and Sunday had great programs, there were tears, awe and laughter from the shows to getting steps wrong in the ballroom. It didn't matter because we all love dance.The whole weekend was wonderfully paced very professional. The Donahey's staff were always available to help and wearing a smile. They were an incredible team of people and it was evident how loved and respected the team are amongst the dance community.I was so impressed at how well the event is organised for so many people. Congratulations Donahey's and if you have got this far reading my review....do not hesitate....book it!

Wendy Godden
05:48 28 Apr 22
Can I just say a massive thank you for the best weekend. I was bought this as a 50th birthday present by my husband which was 18 months ago now. My best friend and myself spent this weekend with you guys at Celtic Manor and wow, what a weekend. We have met some lovely people who we will now keep in touch with and hope to meet again next year at the same venue. All of the hotel and donaheys staff were lovely, friendly and helpful. I appreciate how much work these weekends take by everyone concerned and I can honestly say I wouldn't change anything, you do an amazing and wonderful job to put on such an event. This is also the first time I've witnessed dancing in an actual ballroom and its so much better than watching on the TV. We even bumped into a couple of the strictly stars at our evening meal and they were more than happy to have a chat. I could go on and on about my experience, it really was fab u lous. So once again, thank you so much for making one of my dreams come true xxx

We had a truly "fab-u-lous" weekend at The Celtic Manor last weekend. This was our 1st Donaheys weekend - & we've already booked for next year! The Donahays team were friendly & helpful and the line-up of stars was extraordinary. Feel very priviledged to have the opportunity to learn from and watch such amazing dancers. Thank you.

Jacqui Bell
17:20 27 Apr 22
Just back from another Dancing with the Stars weekend. My fifth!!!! Yet another fantastic weekend. They don't get any better for non stop dancing and entertainment. Already booked for next year!!!!

David Wares
07:36 27 Apr 22

Another fantastic weekend at Celtic Manor Resort with Donaheys. Our 8th year going to one of these Dancing With The Stars weekends ... the dance lessons are great (and not just those with Strictly pros), the evening shows, the live band, the friendly Donaheys staff and the professionalism of the whole event. First class. Whether you are interested in the dance lessons, the exhibitions, or just a weekend away without the kids, you wont be disappointed!

Darren Douch
18:41 26 Apr 22
We've just returned from our first Dancing with the Stars weekend at Celtic Manor and it was just brilliant. The organisation was amazing, especially given the number of people attending. Everything ran like clockwork from check in to departure. The weekend was better than we ever imagined it could be. Our friends had suggested the weekend so we decided to have a few lessons at our local dance school prior to coming so that we could enjoy the dancing from the first night. As a result we discovered that we absolutely love it and our new hobby is entirely down to booking this weekend. Our friends have now booked classes too so we can all enjoy every dancing minute next year (we've re-booked already!) We were amazed to discover that this is a totally family-run event. So professional and the programme was just brilliant. Their evident hard work made for a wonderful weekend for us. The hotel was a perfect venue and we didn't stop smiling all weekend. There was a perfect balance of lessons, shows and time to dance. So many highlights. We absolutely can't wait to do it again!

Tracy Hall
15:56 26 Apr 22
What an amazing weekend , highly highly recommend.Amazingly organised by a wonderful team of people.So much fun, who doesn't love getting dressed up!Dancers were absolutely breathtaking and can't wait to book up again . Thank you Donaheys

Sarah Hope
09:05 26 Apr 22
What a weekend we have just had at the Celtic Manor, Dancing with the Stars and the Donaheys Team!!! Totally blown away by Jowita Przystal and Michael Danilczuk's performance, they were absolutely amazing. Warren & Kristi Boyce along with Glenn & Carly showed yet again why they are at the top of the game. Great workshops, full of fun and laughter as well as top tips and some new dance moves. Hotel really good, service and food excellent. Thanks for the great weekend from Team Donahey once again!!!!

Simon Nicholson
10:22 25 Apr 22
Another fabulous dancing with the stars weekend. Paul and the whole team are amazing, kind, courteous and helpful.We had lots of wonderful workshops including from the stars of strictly and competitive dancers. The evening showcases were out of this world and it was great to dance again. We've already booked our next one and can't wait. Thanks so much Donaheys. Highly recommended xx

Julie Sears
17:26 24 Apr 22
Another fabulous weekend spent with Donaheys. Everything is so well organised and thoroughly enjoyable. The dance tuition and the spectacular shows are second to none. We've already booked our places for next year. Thank you to everyone at Donaheys for making the weekend so special.

Susan Neicho
19:33 02 Apr 22
One of the best things I have done with a very reluctant husband. Both of us real beginners who went to our lessons with two left feet. Can you imagine having lessons with your strictly favourites we did and although the left feet came into operation on several occasions lessons were fun. My reluctant husband had booked for 2023 think this must say it all. Well done Donaheys for bringing dance into our lives.

Anita Wallace
11:20 02 Apr 22
We had an amazing time. Fantastic event and super shows. Workshops were all fun and interesting. Especially with Anton - funny guy! But all the stars were clearly enjoying it and were very humble and charming. Hotel was nice, maybe the same menu two nights running was a little disappointing but that was the only minus. We met some lovely people during the evenings and have booked again for Celtic Manor next April, where we have planned to meet up with them again. All in all, we could not have asked for a better experience with Donaheys and, of course, all of the professional and amateur instructors and performers. Superb!

Jim Wood-Snelling
10:50 02 Apr 22
Wow what a wonderful weekend, Paul and team were always on hand if you needed them, they are friendly and a real depth of dance knowledge. Our workshop with Anton and Erin was fabulous as was their showtime showcase. Its such a joy to be able to have this opportunity. They not only catered for my husband who has a little dance experience but also me with 27 years, I even learnt the Charleston. We look forward to our next dancing with the stars weekend. Highly recommended . Thank you Donaheys 😊

Julie Sears
19:55 01 Apr 22
First timers at this event and we loved it!! The timetable was very well thought out, the lessons were brilliant and we loved the stars! The accommodation was superb, rooms beautifully decorated, comfortable and modern with an old fashioned stately home feel. The main hotel decor was lovely too, food was as excellent although the bar staff were young, inexperienced and inattentive which was a shame. Overall the weekend was well run by the Donaheys staff who couldn't have been more friendly or helpful. We've booked again for next year!

Laura McWhinnie
19:22 01 Apr 22
A wonderful experience! Great dance workshops with incredibly knowledgeable and capable teachers…who also know how to make it fun too! Superb dance showcases throughout. Great location with Windsor so close. We had a fabulous time there and will definitely be going again!

Ian Fuller
10:14 01 Apr 22
Sheer delight. Donaheys' Strictly weekends are exceptional: close to the astonishing dancers, brilliant workshops from them and wonderful opportunities to dance the weekend away. Don'y miss them.

Kevin Horlock
09:53 31 Mar 22
Great weekend. The Donaheys team are all very friendly and very helpful, every effort was towards making sure that every guest had an amazing time and it showed. In terms of the workshops, it was really easy to take part for a pure beginner and great fun. Despite the coaches being some of the best in the business, it was presented at a level we could understand and yet they didn't talk down to us. If you're thinking about booking one of these do it, you won't regret it. We've just booked another next year!

Dive Academy
18:33 29 Mar 22
Totally speechless!Excellent showcases 🤩🤩🤩🤩🤩, amazing workshops and Donaheys staff are superb!!We've booked straight up for next year ( 4th time )Keeeeep dancin'Thank you Paul for the best weekend ever!

Always wanted to see the professional dancers of strictly and decided to book the weekend with a very reluctant husband. I cannot thank Donaheys enough for the most fabulous weekend. Although we both don't dance managed to laugh trying to learn. Thanks to Erin, Anton, Aljaz, Janette, Gorka and Karen for the fun and patience we are coming next year.

Anita Wallace
21:15 28 Mar 22
OMG…..WOW…What a weekend! Dancing lessons with Strictly Stars in a beautiful venue, evenings to dress up and show off your new moves, amazing showcases preformed by truly awesome dancers. Donaheys staff are fabulous, always friendly and so helpful. Thank you to all involved for such a well organised fantastic event for all levels of dancers from beginners to advanced. I can't wait to do it again, already booked in for next year!

Korin Stoner
11:02 28 Mar 22
Donaheys weekends are amazing! The team are so welcoming, helpful, fun and professional. The weekend is packed full and extremely good value for money. There is just no question that we book again before we leave for the next year! Thank you all for another brilliant weekend. Lisa & Graham

graham dowley
19:01 27 Mar 22
A truly wonderful weekend. Dance lessons with the professional dancers a true delight. The shows and professional attention to detail a tribute to Donnahey's organisational abilities. We wined, dined, danced and made some incredible new friends. So no hesitation in recommending these events so much so we have already booked for next year.

paul griffiths
13:53 27 Mar 22
What a stunning weekend of dance! After two years away Donaheys Dancing with the Stars Weekends were back and how! As always the Donahey's weekend at Alton Towers was so professionally organised with Strictly dance stars doing master classes and amazing shows. We all had the opportunity to dance in the superb ballroom and to live music. Thoroughly recommended and we'll definitely be back next year.

Tracy Evans
15:43 15 Mar 22

Kim Chapman
19:54 08 Mar 22

Pasquale Di Nardi
16:43 08 Mar 22

Stuart Ashworth
16:16 08 Mar 22

Anthoney Strowger
14:27 08 Mar 22

Katie Bostock
13:58 08 Mar 22
Just back from what was the most incredible weekend. My face aches from smiling. The event Donahey's lay on for their guests is second to none. I agree initially the amount sounds like a lot of money but boy is it worth it. The dance lessons are fun and informative. The strictly pro's treat you like friends. The Friday night dancing was amazing and Saturday night was just outstanding. The showcases from the pro's will blow your mind. Honestly the best weekend I have ever had (except my wedding weekend). Only criticism for us was the hotel standard(Alton Towers) wasn't great and food not the best but it in no way took away the weekend enjoyment. I have booked for Celtic Manor next year and am already excited. Massive thank you to Paul, Amy, Shirley and Team for all the fun and looking after us ❤️ also met some amazing people

Sam Ramsey
13:57 08 Mar 22

John Bruce
12:34 08 Mar 22
My mum and I attended the Alton towers weekend for the first time and immediately booked back up for next year! It was amazing and felt a real privilege to be able to have lessons from the strictly pros and the other wonderful dance teachers. The showcases were absolutely fabulous. All in all, very well organised and such a special treat, would highly recommend

Wendy Ryder
12:16 08 Mar 22

Chanelle Finch
12:04 08 Mar 22
The Donahey's Dancing With The Stars Weekends are Fab-U-Lous.The organisation is second to none, every little detail has been thought of and the Donahey's staff do everything to make your weekend enjoyable.Seven hours of dance workshops with Top Class teachers (including the Strictly Stars). Plenty of time to practise and then Dancing through the night in the Stateroom Ballroom.The Show Dances from The Strictly Stars and the other Professionals are worth it on their own.We've already booked next year and looking forward to itTrevor & Brenda

Trevor Cooke
12:58 12 Mar 20
The whole weekend was amazing from start to finish. The organisation is superb and the people are all so friendly. When you break down what you get it really is value for money. This is an event to look forward to year after year.

Kerry Garner (Oldfleet)
18:06 11 Mar 20
Just back from a stunning weekend at Alton Towers Dancing with the Stars! The whole experience was fabulous from start to finish. The communication from Donaheys before, during and after the event was good. The organisation of the workshops was superb...we were in the improvers group ...each one pitched perfectly for the ability level and the teaching was great. Obviously the Strictly stars were lovely as expected, but also the world champions and the Donaheys staff were terrific. We have fallen in love again with Argentine Tango particularly. The showcase dances were spectacular every time, breathtaking performances in a cabaret setting. The Donaheys team were always on hand to offer support and guidance both on and off the dance floor and the hotel staff were friendly and accommodating. We loved dancing to the band on Saturday night!By the end of the weekend we were exhausted....in a good way! Thank heavens for the on line workshop reminders, as we did so much our recollection of all the steps is a bit hazy! We needed no nudging to book again for next year before we left. Many thanks and best wishes to all the team.

Dee Desgranges
14:48 11 Mar 20
Just back from a FAB-U-LOUS weekend at Alton Towers Resort Hotel.Is the first time we have ever been to an event like this, infact, its the first time my other half and I have ever danced!Everything was organised to a tee, the workshops, the showcases and the evening events.The Donaheys staff were on hand throughout the weekend to assist in anyway and they were so helpful and not at all judgemental as we had never danced a steep before!The only fault in the whole weekend, and it is NOT related to Donaheys. We the lighting in the bedrooms and bathrooms. It was so incredibly dim that it was a struggle to put make up on! Not sure how anyone would manage if they had to take medication. But, this was NOT a fault on Donaheys and it didn't stop us from having an amazing weekend.

Wendy McLaughlan
13:01 11 Mar 20
First time here, what an absolutely fantastic amazing weekend, Melanie & I loved it... and our first time having dance lessons!!! If you love dancing you will love these weekends!!!Everyone is so friendly & helpful. We have already booked for next year, fingers crossed as better dancers. Xx

lyndon holt
14:23 10 Mar 20
We have just come back from Celtic Manor, another Donahey's fabulous 'Dancing With The Stars' weekend. The personal enthusiasm and love of dance by these Stars is infectious and their willingness to share all they know to help each one of us improve our dance and love of dance so unselfishly is truly humbling and hugely appreciated.Paul, Shirley and Amy Donahey and their team have been organising these weekends for over 50 years and are going from strength to strength with immaculate organisation at every stage. A Dance on Friday night and a Ball on Saturday night with a Live band to practise your skills. Also, exceptional show dances by the Stars as part of the evenings. How often do we have these opportunities?Be truly inspired by Strictly and World professionals and have Work Shops with them. Wonderful weekends, this is our third and we have already booked another. Unsurpassed in terms of getting along side the professionals whether you are a beginner or already have dance experience.If you are looking to learn or improve your Dancing a Donahey's weekend is definitely for you.Highly recommended.Bob & Sue.

My wife and I were a little apprehensive about our dance weekend (we were seriously in the beginner category!) but the whole experience was amazing from start to finish. The venue was magnificent, the DONAHEYS team were brilliant, with the whole thing organised to run like a Swiss watch. The teachers were great and all the lessons were delivered with enthusiasm and patience to a group of people who occasionally struggle to remember left and right, and as for the showcases, there is nothing to say except WOW! They had to be seen to be believed. Thank you so much Paul, Shirley and Amy, and the whole team. We are booked in for a local dance lesson tomorrow, so we've well and truly caught the bug to move from armchair dance fans to enthusiastic amateurs! We will definitely be returning to a DONAHEYS weekend again in the future.

giles larkins
10:16 13 Jul 19
First time we have attended this event run by the Donahey's team, have to say it was not what we expected. The show dances alone was worth the cost, spectacular performances from every dancer.The accommodation and meals provided at Celtic Manor was also first class. Our room was good, plenty big enough and clean.Special mention goes to Paul, Shirley and all of the Donahey's team, who assisted our "beginners"group throughout the workshops and in the evening when you ventured out onto the dance floor, providing advice and demonstrating the steps you had been taught earlier but had forgotten!Wonderful weekend, full on, we have booked again for next year.We have also been inspired to seek out a local dance club to continue dancing.

Ian Bodell
07:41 11 Jul 19
This is our third year with Paul and the team and the weekends just get better every time! Celtic Manor was the most wonderful venue to stage such a great experience.The team are always well organised and welcoming. We moved up to 'blue bands' this time so we're a little bit nervous but we had absolutely no need to be. Each workshop was tailored perfectly. The Strictly stars were of course fantastic in their workshops and showcases but all the workshops are.We have already booked for next year and look forward to it immensely- we'll done team and thank you all so much - again!

Kathy Hardy
05:05 10 Jul 19
We have just returned from a lovely weekend at the Celtic Manor. We met up with several couples from our local dance school with differing levels of experience. The Friday evening started with a lovely meal followed by a waltz workshop with Anton and Erin, a very nice routine.Saturdays highlight was a workshop with Neil and Katya, a bonkers cha cha routine we loved. The evenings show dance finished with everyone on the dance floor with them both doing Gangnam Style, wow.Oti was tasked with a rumba workshop. This is one dance where technique is so important. This was very well demonstrated and one of my favourites to dance.Janette and Aljaz took a slightly different angle with their slow foxtrot workshop. Plenty of technique in a useful routine. This was great to see, slow foxtrot requires a smooth style and the couples all looking fabulous at the end of it. The following show dance was brilliant with a great mix of styles.A special mention to the pro dancers Argo Oblikas & Alessia D'Orazi helping in the workshops. They were brilliant, I even had a little cha cha with Alessia which was really helpful.I would highly recommend this weekend for beginners in particular as it gives a good introduction to ballroom dancing with workshops and shows, and the chance to see the Strictly stars too. It's a hard working team too that make it a very fun weekend.

Andy Walker
16:44 09 Jul 19
What another fantastic weekend at Celtic the Donaheys are really fabulous nothing is too much trouble it was our second visit there and we have already booked for next year at Windsor I would like to say a big thank you to Paul and the family and in particular Tracy from the team she was fantastic to me can't wait for March keep dancing x

Kim Crilly
19:04 08 Jul 19
We first did a Donaheys weekend five years ago, with just 4 of us. This year we were a group of 10 and we've already booked next year with 12!!!! It is without doubt, the best dance weekend ever and we can't wait for 2020, to do it all again. The team are amazing and Paul, Amy & Shirley give 100% to ensure the event is unforgettable. Thank you all.

Roberta mott
18:24 08 Jul 19
Everything about this weekend was first class, well planned and executed. So much fun and the opportunity to be taught by the Strictly professionals and other amazing dancers was wonderful. I'd thoroughly recommend it and can't wait to go again

Gillian Logan
16:23 08 Jul 19
Wow! what a weekend. Fabulous stay at the Celtic Manor Hotel, absolutely huge. The workshops with the stars were so easy to learn a routine and take away with you. We looked forward to seeing the professionals in action, but were totally blown away. The choreography that went into Neil & Katya's showcase was exceptional. The dance with Warren, Kristi, Glenn & Coraly brought tears to our eyes, so moving. But for me the dance workshop with Alijaz left me drooling 😘. Don't remember much about the dance but his personality and gorgeous smile has definitely made him my favourite. Their show dances were fantastic as the finale to the weekend.The whole event is suitable for all levels of dancers, from the very beginner up to the more advanced. Everyone fitted in together and there was plenty of room over the two dance floors to practice their new moves.

Tracey Spafford
10:02 08 Jul 19
The first one we attended was in April and it was a whole new magical experience. The July one this weekend was also wonderful. Value for money is an understatement. Paul and the Donaheys team are such lovely hosts. The Workshops are extremely good and the Showcases are simply out of this world. A very well organised event in a marvelous setting. Tears of joy and happiness awaits everyone. Tom and Tracey

What a fantastic weekend! Fun packed, entertaining with lovely like minded people, and a chance to meet and dance with the Strictly Stars! The weekend is well thought out and planned, and the Donaheys Team work tirelessly to ensure everyone has a great time - so good we have booked for next year!

We are still on cloud 9 a week after this amazing experience. From the very start Donaheys were so professional and organised with such precision to detail for every aspect of the weekend. The communication throughout was exceptional this weekend was amazing with the dancing lessons and the show cases in the evenings the strictly professionals close up in their showcases was breathtaking and to be able to dance to a live band was sensational . We can honestly say it is just brilliant and we have booked to return again next year and we cannot wait Gail and Karl Ballance

gail ballance
19:54 23 Jun 19
We have just returned from an amazing weekend Dancing with the Stars at De Vere Beaumont Estate in Windsor. The classes were brilliant and the showcases from all the professionals were out of this world, to see them dance up close in that way was fantastic. Paul and the team were great and looked after everyone really well, it was so well organised from beginning to end. We can't wait to do it all again next year at Celtic Manor. Thank you so much Donaheys!

Lou Etherington
20:23 18 Jun 19
An amazing dancing with the stars weekend. Superb organisation, brilliant workshops and breathtaking showcases. Everything was so enjoyable. For anyone who loves dance they need to experience a Donaheys weekend. Thank you to the whole team

Jenna Richards
19:28 17 Jun 19
1st time at Donaheys Dancing with the Stars.WOW what a fantastic weekend. With workshops for all levels of dance whether you are a non dancerjust a beginner or advanced theirs something for everyone. Meet your strictly stars and watch the amazing shows they will blow your away. The whole weekend is very organised by the whole team and always around to help nothing is to much trouble.ABSOLUTELY FAB EXPERIENCE GO ON BOOK IT, YOU WONT BE DISAPPOINTED DO IT.R&A

roger griss
18:15 17 Jun 19
We absolutely loved our weekend with Donaheys, the staff, the hotel, the celebrities and our table friends were all fabulous, and although I concede I am clearly not a natural ballroom dancer, we have had a real blast, Thank You to all x

Kate Greenwood
17:57 17 Jun 19
Spent last weekend at Windsor Dancing With The Stars with Donaheys ,if you love dancing and making new friends there is no better place,friendly ,exciting,and lots or fun , lots of love John and Tracy Daly.

What a totally fabulous weekend. All the strictly stars, showcases, classes were wonderful. Ballroom looked lovely and to dance in there was wonderful. The event is run with precision by the Donahey's Team. They are all friendly, helpful and happy to answer any questions you have.A well deserved 5* and I have already booked to return next year. Thank you Team Donahey!

Anita Cadogan
12:02 17 Jun 19

ingrid day
12:08 12 May 19
Amazing weekend! So good we have already booked for the same one next year! The Donahey's team work amazingly hard to ensure everything goes smoothly, and it is so very well organised. The stars are brilliant, both in their showcase dances and especially their teaching, explaining everything so well you can't fail to pick up the routines! Bring on next year when we hope to learn even more!!

David Hartley
07:29 12 May 19
Another fabulous weekend with Donaheys. Smooth organisation, beautiful venue and wonderful dancing, let alone the terrific teachers. Booked again for next year and we can't wait to go back. John & Miriam

Dr John Dennehy
09:24 10 May 19

Carol McAllister
10:47 03 May 19
A huge Thank You to Paul and the whole Donaheys team. Just back from an amazing experience at Celtic Manor. The organisation, the workshops and the showcase evenings where truly spectacular. We enjoyed every minute. The hotel and staff are first class.All the strictly stars, professionals and experienced teachers made the workshops interesting, challenging and fun. we came away with new steps from each of them. Already booked for next year. The weekend is good value for money, and worth every penny. We enjoyed it so much we extended our stay. You have a fantastic team working with you. Well done to all of them and again THANK YOU.

Deborah Lisle
19:39 02 May 19
We have just arrived home after a weekend with the stars at Celtic Manor Resort. Was our first time and as absolute beginners. Such an amazing few days. Everybody was so friendly and helpful.. The lessons with the professionals were good fun, and the interaction was fab. The showcases were stunning, one particular dance had me in tears. was fantastic to see the dancing so close up. We enjoyed putting our new found routines to practise on the dance floor both Friday and Saturday evening, especially Saturday at The Ball. Dancing to a live band was amazing. We did not want to come home on the Sunday. We have rebooked for next year at Windsor as closer to home.Great job Donaheys. No doubt our friends will be sick of us raving about this weekend but I cannot recommend it enough.FAB-U-LOUS DARLING. X

Angela Bedborough
17:45 01 May 19
We loved every moment of our first Dancing with the Stars Weekend at the superb Celtic Manor Hotel, Newport.Being taught by the Strictly Stars and World Champion dancers was a fabulous experience, and watching them showcase their own dances was breathtaking, as they glided around the amazing ballroom.The whole weekend was beautifully organised by Paul, Amy, Shirley and the team and Vicky was such a help to us too.A truly memorable weekend !

Elaine Keith-Hill
13:33 01 May 19
Just returned from our second Donaheys weekend dancing with the professional from strictly . Can not fault anything.....from the hotel (Celic Manor), the food, the service, the Donaheys team and of course the pros from strictly. AMAZING .......The workshops were great fun, we managed well even though we're more ballroom ( sequence ) than Latin but the pros had the routines well planned.Re-booked immediately for next year at Beuamont Grange 💃🎶💃🎶💃🎶Keeeeeeep Dancing

Brilliant weekend yet again. So good I had already booked to go back twice this year. Atmosphere, lessons and the show dances by Strictly stars are outstanding. Already booked again for next year.

David Wares
07:34 01 May 19
Another fabulous Donahey's Dancing with the Stars weekend. The Workshops led by the Strictly Stars and Championship dancers were entertaining and informative and the showcases were amazing. We attended Alton Towers last year, which we enjoyed tremendously, but this was our first time at the Celtic Manor and have to say that this venue, food and staff were all first rate. The hotel was easy to navigate and nothing was too much trouble. The Donahey's team are so friendly and helpful. Our weekend was superb and was well worth the outlay and journey. We would like to say a very big "thank you" to Paul and his team for all the hard work before and during the weekend to create a smooth running and enjoyable event. Just need to keep practicing all the new steps we have been taught. Congratulations on another excellent weekend. See you all next year!! Colin & Maureen Barker

Maureen Barker
15:34 30 Apr 19
Another fabulous Donahey's Dancing with the Stars weekend. The Workshops led by the Strictly Stars and Championship dancers were entertaining and informative and the showcases were amazing. We attended Alton Towers last year, which we enjoyed tremendously, but this was our first time at the Celtic Manor and have to say that this venue, food and staff were all first rate. The hotel was easy to navigate and nothing was too much trouble. The Donahey's team are so friendly and helpful. Our weekend was superb and was well worth the outlay and journey. We would like to say a very big "thank you" to Paul and his team for all the hard work before and during the weekend to create a smooth running and enjoyable event. Just need to keep practicing all the new steps we have been taught. Congratulations on another excellent weekend. See you all next year!!

Maureen Barker
15:01 30 Apr 19
Our first Dancing with the Stars weekend, it was fab-u-lous. As absolute beginners we are leaving with the basic steps for Foxtrot, Waltz, Cha Cha, Argentine tango, Rumba, Quickstep and Jive. Now we just have to Keep Dancing!

Yvonne Naish
10:18 28 Apr 19
It was a really good weekend that we thoroughly enjoyed. It was well organised and kept you going with just about enough breaks. The show cases were excellent and some of the stars were well prepared to talk to the audience during the change over times. A highly recommended weekend for dance lovers.

alan mcclellan
14:41 09 Apr 19
This was a truly spectacular weekend.Donaheys and Alton Towers were extremely organised and everything ran smoothly.The dance classes were excellent (though we struggled with the Argentine Tango).Dancing with the Strictly Stars was amazing. All of the stars were so friendly and excellent teachers.However, a special shout out is required for Tony Bennett who took the Samba and Tango classes. What a fabulous teacher. I would pay for a weekend of lessons just with him.The three shows were breathtaking. The price paid for the weekend would be worth it for the shows alone.The weekend was a wonderful experience and I would highly recommend to dancers of any level.Thanks to Donaheys!

Sarah Brian
18:27 18 Mar 19
This was our 4th Donaheys weekend and the 3rd atthe Alton Towers resort.Over the years we have been fortunate to have been to some excellent workshops, but this has to be the best year yet.Equally, we've previously been able to provide some constructive feedback for the resort, but NOT THIS YEAR. Truly excellent all round.Alton Towers staff very professional on check in and in the restaurant. Check out was seamless, just dropping off the room keys.Car park better marked out.Food in the restaurant even better than previous years. ALWAYS had gluten free options available.7 dance classes over Friday, Saturday and Sunday, in 2 ballrooms with the large ballroom having a truly excellent floor.3 shows (2 evening and 1 on Sunday lunch). Friday night' show was superb, as was Sunday's, but Saturday night's was worth the money alone. Truly outstanding.So hats off to all involved.Already booked for next year.

Tony Dyson
18:12 16 Mar 19
Another brilliant weekend. Well done all. Can't wait for next year, already looking at new dresses. What can I say - brilliant lessons, meeting the stars from Strictly, dancing the night away on the best dance floor ever - add to that a big band, friendly helpful staff and a nice venue - what else could you want from a weekend. Oh, to remember what you have learnt - that's covered too with videos. We appreciate all your hard work that goes into making these weekends so special. Thank you.

Susan Peacock
21:17 15 Mar 19
Our 11th time being part of Donaheys amazing dance weekends. We introduced 4 new people who all had a fab time & have already booked again for next year! We can't recommend these weekends enough for anyone who loves dance, be it doing the workshops or simply watching the incredible shows. We shall be back in April at Celtic manor & are already counting the days. Thank you Paul, Amy, Shirley & all the team.Kay & Sean Escott

kay escott
13:29 15 Mar 19
Fantastic weekend and so much value for your money. Very high standard of workshops and feel so privileged to be taught by three wonderful Strictly couples and see their fabulous demonstration dances.

Colette Foan
13:09 15 Mar 19
As relative newcomers to ballroom dancing we weren't sure what to expect, but we shouldn't have worried. Donaheys gave us a fabulous weekend. The professionalism of the event was outstanding, from pre-information, joining instructions and weekend programme, super all round. All the lessons, and there's lots of them, were fun and within our ability and the showcase dances by the professionals made the evenings a "real night out". The hotel was everything that you would expect and were well looked after in terms of food and service. In fact it was all so good that we rebooked, before we left, to go to Celtic Manor next year.John and Caroline

John Spain
12:55 15 Mar 19
Fab-u-lous!We have just returned from the Dancing with the Stars weekend at Alton Towers Hotel. What an amazing weekend it was, and the organisation was just incredible! Everything runs like a well oiled machine, but at no time do you feel pressured to go to a dance workshop, you can take things at your own pace and attend as many or as few as you like! As avid Strictly fans, my husand and myself had never danced before, so we were in the beginners class. Excellent way to start a dance journey, and to also be taught by the Strictly Stars, Karen and Gorka on Friday, the Cha Cha Cha, Aljaz and Janette on Saturday, the Waltz, and Giovanni and Luba on Sunday, the Jive was truly great fun and they are excellent teachers. We were also taught the Quick Step on Saturday by Warren and Kristi Boyce, the most amazing dancers and teachers! The showcase dances performed by all of the Professionals left us in tears of joy, made us laugh, and we were in awe of their energy - if only! We also had the privelige of seeing some up and coming dancers of the future, Amy and Sasha, Mark and Ilenka, who were an absolute credit to the profession. What an amazing weekend it was, Donaheys you deserve 10 stars for one of the best events we've ever attended in the many years we have been going to entertainment events! Thank you and Keep Dancing!

The weekend at Celtic Manor went way beyond my expectations. My wife and I are both beginners and never felt isolated or embraced one bit. The organisation of the weekend was first class, the participation of the stars was full on, not just a half hour hear and there, no a real interaction, very entertaining and extremely professional. The evening shows were absolutely stunning, again not just a quick 5 minutes, no a real performance with full audience interaction with question and answer sessions. We have been so impressed we have already booked for 2019 and have persuaded some friends to join us, this will be their first time. A truly fantastic weekend, very much value for money and one I cannot recommend enough. The Donahey family fully deliver what they promise, are interested in all skill levels and people, give time and energy to the weekend which enables you to really learn dances. Good fun and very memorable Thank you to all. Lloyd and Sue Snowden

Lloyd Snowden
18:27 24 Jul 18
This our first weekend with Donaheys Dancing with the Stars. I love Strictly and I love dancing. I have danced for over 20 years but never been taught proper ballroom dancing. My husband also loves Strictly but has never, ever danced. We thought it would be a great idea to try this and it was our Christmas present to ourselves.We loved learning the different dance styles, although my husband found some harder than others, and it was absolutely brilliant to meet and learn from some of the Strictly professionals. They were amazing! We also got to learn moves with the fabulous ballroom dancers who were also amazing.The showcases were incredible and it was wonderful to see all these amazing dancers in action.I loved the social dancing too.We made some new friends who we are going to keep in touch with. We are all coming next year to Celtic Manor!My husband and I have decided to take ballroom lessons at home and are eager to make progress. We feel inspired!Thank you to the whole Donaheys team for a great weekend.

Melanie Riseam
14:31 27 Jun 18
We had a fantastic, memorable Dancing With the Stars weekend at the Celtic Manor Resort hotel. Everything was so well organised from start to finish. The Donahey team could not do enough to make our experience enjoyable. This was our first experience with Donahey's and it won't be our last. We had such a wonderful time that we booked again for next year.

John McManus
22:04 20 May 18
Such a wonderful experience!! Well organised, educational and most of all, fun!! We can't wait to return for our 4th year!! See you in the blue group!!

Amanda Nash
14:52 15 May 18
An outstanding weekend in every respect. Brilliantly organised, great Stars from Strictly, lavish Showdances and lessons from the Stars. Learnt a lot, enjoyed myself immensely and though it great value for money. have booked for next year

David Wares
09:44 15 May 18
A truly incredible weekend, fantastic workshops led by Strictly Pros and world champions! Prepare to dance your socks off and be awed by showcase routines :))

Naomi Ibbs
16:48 14 May 18
The De Vere Beaumont in Windsor has recently been refurbished, and is now fine - good modern clean rooms, good food, and friendly, helpful staff. It's big, so there can be a bit of a walk from your bedroom to the centre of activities, such as the restaurants and ballroom. We were there in April 2018 for a Donahey's Dancing with the Stars weekend, which was well organised, and superb. Direct tuition from professional stars and world champions was excellent, and the show dancing blew us away. Altogether a great and memorable weekend. Jim and Hilary

Jim Steele
09:10 19 Apr 18
If you love Strictly and would like to learn to dance with the professionals, you need to book a weekend with Donaheys. From the time you arrive until you sadly have to say goodbye it is just the best weekend ever. ALL the Donaheys staff are so kind and so helpful. The dance workshops are such good fun. All i can say is, highly recommended! 😊

If you're wondering if you should attend Donaheys dancing with the stars weekend, the answer is yes, yes, yes!We have just returned from our first year there and it was so amazing we've booked again for next year.It is so professional, so organised and so well thought through. The Donaheys team are amazing and make it all work like a well oiled machine. You don't need to worry about a thing, they take care of it all for you.Your days are jam packed full if you want them to be. Loads of workshops to attend where you learn from absolute professionals. The evening showcases are just magical and you also get a chance to practice the steps you learned that day.We were beginners and were treated with such dignity and respect. It was so much fun.Absolutely everyone we spoke to couldn't speak more highly of the weekend if they tried.We loved it and can't wait for next year.

Pamela Thomas
19:52 17 Apr 18
My wife Lorraine and I just attended the Donaheys Dancing With The Stars weekend at Beaumont House Windsor. As beginners we were a bit nervous of making fools of ourselves. But the whole weekend was a fabulous experience. The 7 beginners workshops were well run and great fun, including 4 taken by Strictly and Professional dancers. The evening shows were tremendous and included chances to practice the dances we had learnt during the day. The Beaumont House Hotel is a lovely place to stay, we had a very comfortable room and the staff were all very friendly. A great experience all round, which we may well do again one day.

Mike Smart
19:23 17 Apr 18
We had the most enjoyable weekend. It was well organised and we were able to attend all seven of our scheduled workshops.The workshops were excellent. The professionals commented that it was good to work with people that had a real interest in dance and this certainly came across well. They were fun and seemed to be pitched at an appropriate level for all the participants.The demonstration dances were again excellent and again were much appreciated by all the people there.We would highly recommend these weekends and were pleased to book a repeat for ourselves next year.Thank you to everyone who worked to make the weekend the great success that we all enjoyed.Dave and Jan

David Farmborough
12:45 17 Apr 18
Wow! wow!! WOW!!! First time attending Donahey's Dance weekend and I was totally blown away! Far exceeded my expectations. Well organised, friendly staff, STUNNING dance displays, EXCELLENT teaching and GREAT location.

michael gaffney
11:53 16 Apr 18
Just had our first weekend at Alton Towers, we had a brilliant time, really well organised. The social dancing was great fun, and being up close with the dancers was amazing. There are two things I would change/review , 1) the food at dinner wasn't great, and there is no excuse for a hotel to serve food on cold plates. This is not Donaheys fault, but worth mentioning. 2) The red carpet photo call is just a photo opportunity, due to time constraints etc, there isn't the ability to have any individual photos. But make sure you get to the red carpet on the Saturday black tie ball as they look amazing.We've booked again for next year and can't wait ! This weekend has encouraged us to join a Dance School, hopefully next year we may be wearing blue wristbands!

Whether you are into Latin or Ballroom dancing, attending a Donaheys Dancing With The Stars Weekend is an absolute must!During the course of each weekend, which runs from Friday evening to Sunday afternoon, you will get to see showcases performed by Stars from Strictly Come Dancing, attend classes delivered by the Stars themselves, and have great fun social dancing on an amazing dancefloor (which, on the Saturday night, will be to the live sounds of a big band).For the weekend's classes, each dancer is placed into one of three groups, depending on their dance experience. This allows instruction to be delivered at levels suited from beginner through to advanced. So, no-one will feel out-of-depth, but at the same time, all will be challenged.Throughout the weekend, the large contingent of friendly Donaheys staff are constantly on-hand to help, and always with a smile.Once the weekend comes to an end, and you start to depart the luxurious hotel that hosts the event, you will feel like you are leaving your (new) family.The Donaheys Dancing With The Start Weekends are a definite highlight to my year! I truly can not recommend them, nor the Donaheys staff and the regional regular dance lessons they run, highly enough.(In June of 2017 I attended the Chesford Grange weekend. In March of this year, 2018, I attended the Alton Towers weekend. I very much look forward to attending at least one of their weekends in each coming year)

Nigel Gotts
17:41 12 Mar 18
The Dancing with the Stars Weekend at Windsor organised by Shirley, Paul and Amy truly exceeded my expectations! It was a fantastic experience dancing with the Strictly Professionals and of course the talented Donahays team too! Wall to wall quality, very well organised, great fun and highly recommended. So much so that I have already booked for Celtic Manor in May 2018.

5* would recommend to anyone simply FABULOUS

rhonda Brandon
16:21 18 Jul 17
We had the best weekend! We were complete beginners who were made to feel so welcome by all the team - fantastic sessions from all the pros and team of experts. The shows were amazing - everyone so personable. Thank you so much - cannot recommend highly enough!

Kathy Hardy
19:29 13 Jul 17
Its difficult to find enough superlatives to describe these amazing weekends. We have just attended our 8th, and it was as fabulous as ever. The Donaheys team are so welcoming & helpful, the workshops great fun & informative and the evening shows are breathtaking. We are once again already booked on 2 for next year & already looking forward to them both. We Cant recommend them highly enough. Thanks to all involved

Sean Escott
13:21 22 Jun 17
Another fantastic weekend with Donaheys at Chesford Grange.To see the showcase dances from the edge of the dance floor is amazing.The dance lessons from the Strictly Stars and Donaheys staff are really enjoyable.Well worth a visit for those who want to dance, and those who just want to watch...

Richard Mills
13:12 20 Jun 17
Best. Weekend. Ever. The organisation and staff are just superb. The work shops are so enjoyable and then the show cases in the evening round of a fantastic day. Highly recommended if you love dancing/Strictly!

Many thanks for the last 6 years of fun filled Donaheys dancing with the stars weekends. Great work shops. Fabulous show cases. Well organised professional events. Already booked and looking forward to year 7 next year.thank you shirley paul amy and team. Enid and Brenda.

enid williams
08:54 11 Jun 17
Probably the Rolls Royce of weekend dance breaks. Intensive learning combined with a great ballroom experience alongside fellow minded intermediates and improvers. Whoever your particular Strictly Stars are, be in no doubt that Warren and Kristi are the real gems here. Scintillating !Can't thank Paul and the team enough. Top Marks

derek andrew
15:10 13 May 17
Thank you Donahey's for another fabulous, well-organised and fun weekend. First class, friendly tuition from the Strictly stars and Donahey's team encourages everyone, including beginners, to get up on the dance floor and give it a go. The professionals' show dances were truly amazing and seeing their skills at such close quarters was a real treat.Richard & Rosemary

Rosemary Pollard
20:28 10 May 17
We have been on at least 5 Dance Weekends and enjoyed them all. The workshops from the Strictly Pros and the Donahey's teachers are excellent and great fun. The showcases from the Pros in the evenings are spectacular. To be able to see them dance close up is a real treat. If you love your dancing then this is a weekend well worth the money.

Paul Penny
09:32 10 May 17
Dancing with the stars. Wow! What a Wonderful Weekend!This was our second time and seems even better. The organisation is brilliant. The professional dancers are amazing and make the workshops a joy.This is an experience not to be missed.

Clive Rowlands
09:45 07 May 17
Full Financial Protection – Giving you 100% peace of mind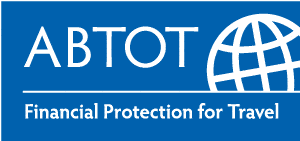 Donahey's have been organising Weekend Breaks with the Stars of Strictly Come Dancing for over 15 years.
For your peace of mind and to comply with The Package Travel Regulations 2018, Donahey's Events LTD provides full financial protection for all your weekend break deposits and payments through the Association of Bonded Travel Organisers Trust Limited (ABTOT)
The Association of Bonded Travel Organisers Trust Limited (ABTOT) provides financial protection under The Package Travel and Linked Travel Arrangements Regulations 2018 for Donahey's Events LTD (membership Number 5421) and in the event of insolvency, protection is provided for Non-flight packages. ABTOT cover provides for a refund in the event you have not yet travelled.
View Donahey's current membership certificate here Donaheys-Events-LTD-ABTOT-Membership-Certificate.pdf
See the Stars of Strictly Come Dancing up close & personal
4* & 5* Weekend Breaks
Donahey's offer fabulous UK Weekend Breaks starring the Professional Dancers seen on Strictly Come Dancing. If your dream has always been to meet & learn to dance with your favourite Strictly Come Dancing stars or see them perform up close and personal, Donahey's UK Dance Holidays are for you.
Donahey's Dancing With The Stars Weekends offer you the chance to enjoy fabulous dance classes with the stars of TV, stunning dance showcases up close & personal, plus you'll hear all about the stars Strictly experiences – all in stunning 4 & 5 star locations across the UK.
Facebook Reviews & Recommendations
Donahey's Dance School
Donahey's Dance School have been teaching children and adults to dance for over 50 years.
We have Ballroom & Latin dance classes available for all levels of dancing ability – from Beginners to Intermediate, Donahey's offer expert dance lessons in a relaxed fun environment across Tameside, Stockport, Plymouth & Kingsbridge.
We warmly look forward to welcoming you to one of our dance classes or fabulous Weekend Breaks with the stars of Strictly Come Dancing.
Paul, Amy & Shirley Donahey
Website Content Copyright © DONAHEY'S DANCE SCHOOL 2003-2022