Latin In Line – Dance Classes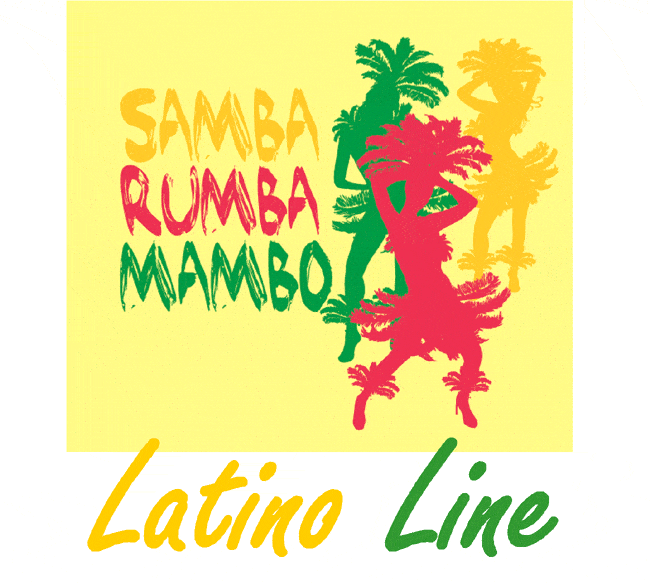 'Latin Dance Classes without a partner'
Join Donahey's fun Latin Line dance classes featuring sizzling hot Latino Beats and Rhythms – you too can enjoy all the fabulous Latin dances; Cha-Cha, Salsa, Mambo, Rumba, Merengue & many more.
Our class is a great way to keep fit and learn to dance all these fabulous dances in a safe & relaxed environment – without worrying about a partner.
A lovely lesson with nice people and keeping you fit.
We introduce new dances all the time, which makes this class ideal for beginners or experienced dancers alike.
Love to dance? Don't want to worry about a partner?
Then try our Latin In Line Class… join any time.
Book Online Here
Our Latin Line dancing classes are either pay £7 weekly or £30 for a discounted block of 5 classes upfront.
Book by Credit/Debit Card
Simply select which venue you would like to attend, the date, & tell us your names, then select the Add To Cart button below. This will direct you to our secure Paypal site where you can adjust the quantity as required.
Weekly Latin Line Dancing Classes
Monday's;
Just £6, arrive anytime from 7pm onwards
then stay as long as you like for your £6…..
Fun & Full of Energy!
Our Latin In Line classes are fun and full of energy!
Learn the most popular Latin American dances;
Cha-Cha, Salsa, Mambo, Rumba, Merengue,
Samba, Jive, Bachata & many more, we may even throw in a Waltz & a Quickstep
Enjoy expert tuition in the Latin rhythms without the need for a partner with Donahey's Latin In Line Dance class with a difference. Each dance is performed solo in lines.
No previous dance experience necessary.
Just come along & have a go either on your own or bring a friend.
'Step By Step' instruction on a large sprung wooden dance floor;
Great teachers, Great music and a Great atmosphere.
This is a dance class so gym gear not necessary, wear shoes and
clothing you're comfortable in, either pay £7 weekly or
£30 for a discounted block of 5 classes upfront.
Tried Zumba or Fitsteps….?
Did you kind of enjoy Zumba but find the sessions too-fast?
Donahey's Latin In Line could be the answer…
Donahey's Latin In Line Dance class is a fun class designed to be sociable and not as strenuous as Zumba – with the added bonus of making you feel a little fitter and absolutely fabulous.
Our class uses the same great Latino music, the difference is we'll take the time to teach & show you the actual dance steps, building up too great dance routines for you – it's dancing just without a partner. All ages & levels of fitness are welcome.
You'll benefit from the same great health benefits of a Zumba session, it just won't be as high impact.
Health Benefits
As well as toning your arms, legs and torso dancing is a fantastic cardiovascular exercise, so it's great for building heart strength.
Dancing can help you to burn the fat from the hips, thighs and stomach plus any other places where fat likes to hang around. No fitness jargon, no references to dieting and slimming, no lecturing, just pure fun and feel good dances.
Each lesson will begin with a warm-up session followed by exciting Latin Dance routines and then end with a cooling off session. Who says you have to stick to boring exercise routines and workouts in order to stay in shape?
If you like to dance and keep yourself fit, then our Latin In Line dance class is for you!
Questions & Answers
Do I need a Partner?
No dancing experience or partners are required as the class will be lined up in a group. All you need do is to move your body to the rhythm and have fun!
I've never danced before can I simply come along anytime?
Donahey's Latin Line dance classes are especially designed for beginners. The dances are taught step by step and are simple to pick up whether you have dancing experience or you are just a beginner, you will be able to follow through the easy dance steps and sway along to the rhythm of the catchy and upbeat Latin music.
I've done a little dancing before, is it suitable?
Sure, this is a great fun and enjoyable dance class.
What shall I wear?
No special footwear or clothes are required and you should wear what you feel is most comfortable, light clothing, trainers, jazz pumps or dance shoes. No high heels, flip flops, steel heels or toe caps please.
How long does the session last?
One hour.
How does the 5-week block booking work?
Once we receive your payment your place is confirmed and you can commence straight away. So you don't miss out, if you are unable to attend your regular class you are more than welcome to come along to any one of Donahey's Latin Line dancing classes that same week – it doesn't matter which. Plus if you completely miss a week, you are always welcome to double up the following week – great options so you don't miss out.