Ballroom Dancing Lessons in Hyde, Dukinfield & Stockport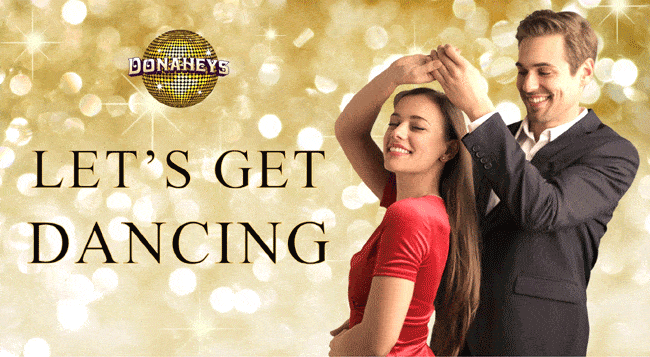 Learn to dance some of the most popular Ballroom & Latin dances at Donahey's fabulous new beginner classes.
Donahey's brand new Ballroom Dancing Lessons are especially for absolute beginners.
In no time at all we'll have you up dancing the basic Waltz, Foxtrot, Cha Cha, Jive, Argentine Tango & more – all of course within a fun, relaxed and enjoyable atmosphere.
'Everybody should learn to dance, it's joy, it's such joy!'
Dancing is one of the most beneficial exercises you can take part in, helping keep you fit & healthy. Whilst you're moving to the music, you're getting all the health benefits of a fabulous workout!
Donahey's dance classes are perfect to help prepare you for any upcoming social occasion such as; Weddings, Parties, Dinner Dances, Holiday's, Cruises & much more.
So you can relax and enjoy learning to dance Donahey's beginner classes offer expert dance instruction, tailored especially for people who have never danced before – it really can be fun and enjoyable learning to dance with Donahey's.
New Beginner Ballroom Lessons
Join one of our fabulous new Ballroom & Latin Beginner Dance Classes
New courses will be announced, please add your email address here to be first to find out; Add Email Address
Payment is in 6-week consecutive blocks priced at £57.50 per person,
starting from the first week you attend.
Google Reviews & Recommendations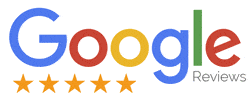 Learn to Ballroom Dance with Donahey's
One of the best things about dancing is that while you're having fun moving to music and meeting new people, you're getting all the health benefits of a fabulous workout.
Regular dancing is great for losing weight, maintaining strong bones, improving posture & muscle strength, increasing balance and co-ordination and beating stress. It's proven Dancing provides physical, psychological, and social benefits galore, so put on your dancing shoes and get yourself along.
Dancing is good for your body & mind…
Speaking on the link between mental health and dance, Kate Silverton reveals "I now realise how addictive dance is… the endorphin levels, it reduces cortisol. It just makes you feel good to be alive and you are getting fit, what's not to love?" Kate Silverton Speaking to Piers Morgan and Susanna Reid on GMB show Tuesday 2nd October 2018
Great flexibility – 3 Ballroom Classes a week to choose from…

Uniquely, Donahey's offers you the chance to catch up each week if you miss your regular class.
We teach the same dances & steps all week at all 3 of our weekly Ballroom lessons, so for example if you usually attend Monday but end up working late then you can just turn up on Tuesday or Wednesday and learn exactly what we taught on Monday – just perfect so you don't miss out – especially with 3 Ballroom classes a week to choose from.
It really doesn't matter which venue you attend, same steps, same teachers, plus you don't even need to let us know – just turn up to one class each week and you'll learn how to dance…easy.
We find many customers regularly take advantage of our weekly crossover facility – having flexibility to be able to switch between any of our classes is really beneficial and unique to Donahey's Dance School.
If you are planning a vacation holiday during your 6-weeks just let us know in advance, and we'll carry those weeks forward for you upto a maximum 2-weeks per 6-week block.
Locations of Donahey's Ballroom Dance Classes
Dancing is good for you

Dancing is a great way to build physical & mental activity into our lives; evidence shows that having an inactive lifestyle has a negative impact on our health.
The British Heart Foundation agrees that dancing is a great way to stay in shape. Regular dancing can reduce the risk of cardiovascular disease, high blood pressure, type 2 diabetes and cancer. And you'll enjoy yourself so much you'll forget you're exercising!
Read more in our 'Dancing is good for you' article.
Customer Reviews
Below are some comments from our most recent beginners Ballroom dancing lessons;

'Great night out and an enjoyable way to learn'

'Can't wait to move onto the next class' Phil & Wendy

'Really good teaching and an enjoyable relaxed atmosphere'

'Best thing i have ever done' Ian & Wendy

'We come a long way for our beginners class & it's worth every minute on the M60! Brilliant!'

'Total beginner, made to feel at ease, enjoy the experience, meet new people – fun' Cathy & Mike

'Great fun! Great company! The dancing's good too'

'Love the classes, so much fun. Look forward to them every week' Alex

'Great value – really enjoy it' Deon

'It never occurred to us that the whole of Tameside was learning to dance – this is where the party's at!! Thanks!' Michaela & Ryan

'Easy to follow classes with a good atmosphere, look forward to the next dances' Vicci & Jon

'Great fun and great teachers. Really good exercise too!' Andy
Learn to Dance in a Day in Manchester
Walk in…dance out…the fast & fun way to learn how to dance!
Can't commit to weekly evening dance lessons?
Take a look at our fab weekend Adult Beginners Ballroom Dance Lessons
In our 4-hour Saturday workshop you'll receive expert tuition in some of the world's most popular Ballroom & Latin dances.
In no time at all we'll have you dancing the Waltz, Foxtrot, Cha Cha & Jive – all within a nice relaxed atmosphere.
Our weekend Ballroom Dancing Lessons are especially designed with the absolute beginner in mind.
We'll teach you all the steps in a relaxed & enjoyable way, plus with limited numbers in our exclusive venue this workshop is great to help prepare you for up-coming social occasions such as Weddings, Cruises, Dinner Dances, or as a simple introduction to dancing.
Saturday 28th January 2023, 11am – 3.30pm
Waltz, Foxtrot, Cha Cha & Jive
Dukinfield Town Hall, Cheshire SK16 4LA – Jct 23 M60
Our Learn To Dance In A Day Workshops are also available in Berkshire, West Midlands & Bristol
Our one day Ballroom Dancing Lessons are priced at just £50 per person.
Our 4-hour ballroom workshop truly offers you the ultimate fast track dance lesson
– an enjoyable experience in a relaxed and social environment.

Photo's of Donahey's Ballroom Classes
Course Information
Our easygoing relaxed adult beginners Ballroom & Latin course run's for 18 weeks altogether. During these weeks you'll learn how to dance 6 Ballroom dances & 6 Latin dances. Our course is broken into 3-week segments; each covering one Ballroom & one Latin dance.
Once you've completed your initial 6-week pre-paid block we hope you'll continue with your strictly dancing & sign up for the following 6-week block. Your 6-week consecutive block commences the week you begin the course. Unfortunately though, missed/lost weeks other than for vacation holidays are strictly non transferable.
Once the 18 weeks are complete, the course will then repeat itself to cover the dances for those that have joined mid-course. For those of you that are interested in reviewing the dances already learnt you are more than welcome to stay on the course, and for those that would like to extend their knowledge of the dances learnt, you may join one of our Improvers classes.
Ballroom & Latin Dancing Course Companion DVD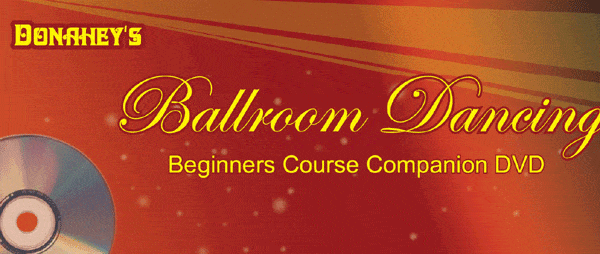 We have available our popular Donahey's Ballroom & Latin Dancing Course Companion DVD.
Featuring all 14 dances taught on our beginners course; Ballroom, Latin, Argentine Tango, American Smooth & much more all shown step-by-step, filmed at Ashton Town Hall by Paul & Amy Donahey. The DVD benefits from a full practice soundtrack, it really is a Donahey's exclusive – your ideal practice companion.
This DVD is priced at just £25 and is exclusively available to Donahey's members who are currently enrolled in our beginners Ballroom Dancing Lessons.
Improver & Intermediate Ballroom Dancing Lessons
Mastered the basics?
We have some great Improver & Intermediate weekly Ballroom Dancing lessons.
These classes offer you natural progression from our beginners programme, the classes are especially designed for those who have learnt to dance the basic steps, building on your knowledge, developing core routines, rhythm, leading & style. New dances commence;
Improver & Intermediate weekly Ballroom Dancing Lessons are priced at £57.50pp per 6-week block.
FREQUENTLY ASKED QUESTIONS
I've never danced before, are your dance lessons suitable?
All our courses are especially designed for beginners so don't worry we'll be teaching you to dance one step at a time.
What shall I wear?
Something comfortable, flattish shoes preferably not trainers. No high heels, flip flops, steel heels or toe caps please.
View our ladies recommended footwear photo guide here;
Do I need a Partner for your dance classes?
No, you are welcome to join our classes with or without a partner.
If you come along without a partner, unfortunately at present we're unable to partner you up with other pupils or members of our team, apologies.
Do you change partners during the dance classes?
No.
How long do the Lessons last?
One hour, plus a little practice time afterwards.
Are Donahey's dance teachers qualified?
Yes, our teachers are qualified with & recommended by the world's No 1 dance organisation, the International Dance Teachers Association.
Do i need to pre-register?
Yes, you'll need to reserve your place & make full course payment in advance in order to be sure of a place in our Ballroom Dancing Lessons.
Which Ballroom Dances will I learn how to dance?
Social Foxtrot
The perfect dance to get you started on the dance-floor.
Easy to pickup, this dance will have you up & dancing around the dance-floor in no time. We dance the Social Foxtrot to all the wonderful Big Band sounds. You'll love this social dance, especially for all your Social Occasions such as Weddings & Cruises.
Music Suggestions;
Robbie Williams – Swing When You're Winning
Westlife – Allow us to be Frank
Waltz
The Modern English Waltz is a slow graceful dance that glides effortlessly around the dance floor.
Characterised by graceful turns, a gentle sway and a rise and fall, once you have learnt how to dance the Waltz, you'll really feel as though you are dancing. Waltz is one of the most popular Ballroom dances, and danced to some romantic ballads.
Music Suggestions;
See The Day – Girls Aloud
Under the bridges of Paris – Shall We Dance Soundtrack
Quickstep
The quickest of all the Ballroom dances, a fun, lively and energetic dance – you'll especially love the music to this dance. Combining steps from the Rhythm Foxtrot, once you've learnt how to dance the Quickstep, you'll really start to get the blood pumping, plus it's a fab dance for burning off those calories!
Music Suggestions;
BBC Strictly Come Dancing Album
Robbie Williams – Putting On The Ritz & King Of The Swingers
Tango
Originally from Argentina, Tango is the dance of passion and drama. Characterised by its instantly recognisable music and sharp staccato action, learning this dance is fun – with music to inspire you.
Music Suggestions;
Ross Mitchell Ballroom Dancing
BBC Strictly Come Dancing Album
Argentine Tango
Featured on Strictly Come Dancing in the past few years, Vincent & Flavia with their flawless performances of the Argentine Tango have really brought this passionate dance to the attention of everyone. A slow dance, with some good basic steps
Music Suggestions;
Marks & Spencer Argentine Tango CD
Beginners Guide to Argentine Tango
American Smooth
Another dance most recently featured on Strictly. We'll teach you some nice Foxtrot based Smooth, which includes dancing in close & open hold – you'll love the showmanship of this dance, great fun and a fab 1st Wedding Dance!
Music Suggestions;
It had to be you – Harry Connick Jr
Fly me to the moon
Which Latin Dances will I learn how to dance?
Cha Cha Cha
A bright cheeky dance all the way from Cuba, Cha Cha is the most popular of the Latin dances. The energetic rhythm makes this dance a firm favourite for many dancers, once you've picked up the basic cha cha steps, you'll really enjoy dancing this to many popular songs.
Music Suggestions;
Pussycat Dolls – Sway to the Rhythm
Duffy – Mercy
Samba
The carnival dance from Brazil, a bright bouncy dance with a true carnival atmosphere! The music is fab with lots of exciting rhythms plus it's sure to get the blood circulating & may even burn off some calories. You're sure to have plenty of fun learning how to Samba.
Music Suggestions;
Gloria Estefan—Rhythm Of The Night
Hot Hot Hot
Rock 'n' Roll
A dance floor-filler, this lively dance is always popular at special occasions, especially when the band fires up. Rock 'n' Roll is a slow tempo version of the Jive, with lots of great hits, you're sure to enjoy learning this dance.
Music Suggestions;
Shakin Stevens – This Old House, Oh Julie, Marie Marie
Showaddywaddy – Dancin Party
Rumba
Originating from Cuba, Rumba uses many of the basic Cha Cha steps. Rumba is a slow dance often referred to as the dance of Love, some nice music can really help you learn how to Rumba.
Music Suggestions;
Beyonce If I Were A Boy
Robbie Williams Something Stupid
Jive
Originating in America, Jive is a combination of Swing dance Jitterbug and Lindy hop. It's certainly one of the fastest Latin dances with lots of energy, bounce and turns – sure to get your pulse racing!
Music Suggestions;
Reet Petite Jackie Wilson
Slow Boat To China Bette Midler