Ballroom Dance Lessons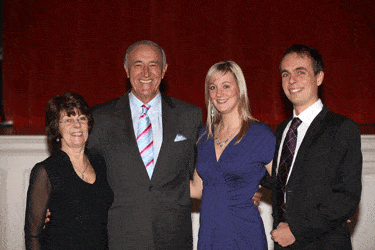 Donaheys Dance School have been teaching people to dance for over 46 years – we just love to dance.
We offer fabulous
dance lessons
in both Ballroom & Latin dancing.
Our brand new Beginners dance classes teach a fabulous selection of the world's most popular Ballroom & Latin dances; Waltz, Foxtrot, Quickstep, Cha Cha, Jive, Argentine Tango, Rumba, American Smooth, Tango & many more.
Remember, one of the best things about dancing is that while you're having fun moving to music and meeting new people, you're getting all the health benefits of a fabulous workout.
Why not join one of our beginners or Improvers dance lessons this month?
Here's our current dance lesson timetable;
Tameside & Stockport
South Devon
We have fabulous new adult beginner dance classes starting this month where you can be sure of expert dance tuition in a relaxed and fun environment. We know from experience the hardest steps are those first steps through the door, but once inside we'll have you dancing in no time – walk in, dance out!
Dancing is a great way to keep fit and healthy for young and old, plus it can help build confidence for all. Regular dancing is great for losing weight, maintaining strong bones, improving posture & muscle strength, increasing balance and co-ordination and beating stress. It's proven Dancing provides physical, psychological, and social benefits galore, so put on your dancing shoes and get yourself along.
So what are you waiting for? Checkout Donaheys weekly dance lessons, we're sure we've got a dance lesson for you.
Donahey's is recommended by, and affiliated to the world's largest dance teacher's organisation, the IDTA. Dancing really can be rewarding and great fun, just listen to what the celebrities on Strictly Come Dancing have to say!