Ola Jordan and James Jordan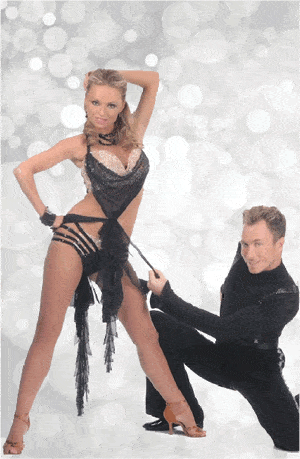 Last updated 1st February 2017
Ola and James Jordan
joined Strictly Come Dancing in 2006 for series four and have been an enormous hit with the public and judges alike.
Ola Jordan – Winner of Strictly Come Dancing 2009
Winner of Strictly Come Dancing Christmas Special 2012
Proving to be exceptional dancers, choreographers and teachers, the couple have wowed with both their professional dances and with their celebrity partners. In 2015 Ola was delighted to be partnering Sports commentator and Olympic medallist Iwan Thomas.
Chris Hollins and Ola Jordan were Strictly Champions in 2009. James came second in 2010 with Pamela Stephenson.
James Jordan – Strictly Come Dancing Finalist 2010 & 2012
Ola announced at the end of 2015 that she wouldn't be returning to the next series of the show.
Ola was one of the celebrities in this year's I'm A Celebrity….Get Me Out Of Here!
Learn all about James and Ola's dancing career, view photos & Ola's 2017 Calendar and autobiography, plus read all their latest news below
4* Weekend Breaks Starring James and Ola Jordan
Who better to teach you to dance than the professional dancers from Strictly Come Dancing? You can meet the stars, learn their steps and be captivated as they perform spectacular shows just for you.
James and Ola's Review of Donahey's Weekend Breaks
"What can I say? What a great weekend. We do shows all over the country but never have we had so much fun and met so many great people. I have to say Donaheys have done an amazing job organising the whole weekend, hope to be back soon!" James and Ola Jordan
Ola Jordan – Winner of Strictly Come Dancing 2009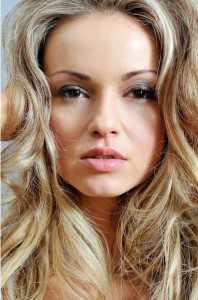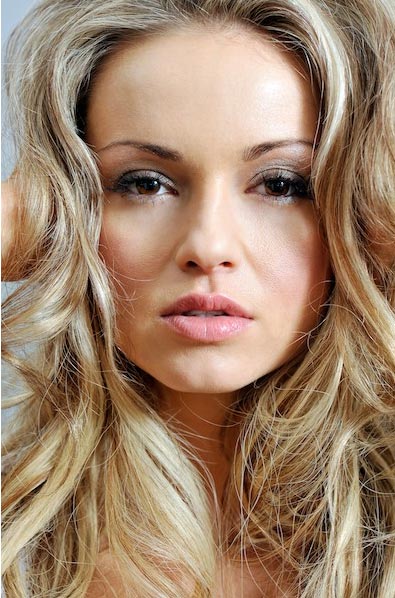 Age 34
In 2009, Ola Jordan was the well deserved winner of Strictly Come Dancing with her partner, Chris Hollins. Ola's previous partners include Robbie Savage, Paul Daniels, Kenny Logan, DJ Spoony, Sid Owen, and in 2013 Ola partnered Hollyoaks Hunk Ashley Taylor Dawson. Ola was crowned 2012 Christmas Champion with JLS star JB Gill.
in 2015 Ola partnered Iwan Thomas. Iwan is a sprinter who represented Great Britain and Northern Ireland at the Olympic Games in the 400 metres, and Wales at the Commonwealth Games. He is a former European and Commonwealth Games champion.
Ola began dancing in her native Poland at the age of 10 and won the Polish Championship at 17. She then went on to the World Championships where she was placed in the top 12.
Within six months of meeting James they entered their first competition and after this amazing partnership was formed they went on to compete all over the world, winning many championships and becoming one of the top 12 dance couples in the world, also representing England in the World Championships.
Find out more about Ola's dancing profile on her official BBC Strictly Come Dancing profile page.
Ola Jordan Official 2017 Calendar
Ola's official 2017 calendar is now available to order;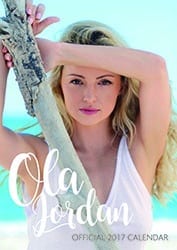 Strictly Ola: Ola Jordan – My Autobiography
Ola's official autobiography is now available to order;
James Jordan – Strictly Come Dancing Finalist 2010 & 2012
Age 38
Height 5ft 11in
British Ballroom dancer James Jordan started dancing at the age of 13. By the age of 15 he began to compete in open competitions going on to become a major finalist in all Open Competitions for the under 21s. By this time he truly was excelling in competitive dance and was ranked one of the best in the world.
James has proven himself to be an incredibly versatile teacher having been paired with a wide range of celebrities of various ages.
James' talent for successfully matching the choreography with his partners' abilities has resulted in exceptional dancing partnerships with Cherie Lunghi in 2007 and Pamela Stephenson in 2010 with whom he got through to the final. Previous partners include Alex Jones, Zoe Lucker, Georgina Bouzova and Gabby Lucker.
Stage and screen star Denise Van Outen was James partner for the 2012 series, seeing them both make it all the way to the glittering Grand Final – what a show! The eleventh series of Strictly Come Dancing saw James partnering Broadcaster and Journalist Vanessa Feltz.
Find out more about James's dancing profile on his official BBC Strictly Come Dancing profile page.
BBC Strictly Come Dancing
Find out more information about the BBC TV programme Strictly Come Dancing
by checking out the BBC Strictly Come Dancing website
www.bbc.co.uk/strictlycomedancing
James and Ola Jordan Official Website
www.jamesandola.com
Donahey's Dance Lessons & UK Weekend Breaks are not associated with the BBC.
Strictly Come Dancing Professional Dancers
Learn more about all your favourite Strictly Pro Dancers here;