Covid Secure Policy Statement Updated 29th January 2021
Please be assured Donahey's number one priority is our guest's, performers and team safety, and to this end we will always be following the latest UK government guidelines and regulations.
As a team we are working with our excellent partner Resort Hotels and Strictly Stars towards delivering you fabulous and safe Dancing With The Stars Weekend next March and April 2021.
Our Dancing With The Stars weekends may look a little different as we put in place additional safety measures to ensure the safety and well-being of all our guests, performers and team, in line with the latest government guidance.
Hotel chains such as Warner Breaks & TLH Leisure, plus UK Leisure Break providers such as GN Holiday's are all continuing to successfully provide their 'Entertainment Leisure Breaks' – both in a socially distanced manner and in line with current UK government guidelines.
It is also expected by March and April 2021 that Theatres and live performance events will be taking place with additional and sensible social distancing safety measures in place. We are still 3 months away from our Dancing With The Stars Weekends, and we understand a lot of things can and will change over the coming months.
The Culture Secretary Oliver Dowden & Health Secretary Matt Hancock have all indicated that 20-minute testing is in the final stages of mass availability. Boris Johnson in his press briefing on the 9th September 2020 indicated that this could be used as part of the re-opening of theatres & events to enable them to proceed in a 'near normal way';
All our guests will be required to confirm their good health, absence of any symptoms of Covid-19 and that any recent international travel conforms with UK quarantine guidelines, as a condition of their visit. All guests must follow the advice of the UK government. https://www.gov.uk/coronavirus
Social distance policies and additional safety measures will be put in place by both Donahey's and our Resort Hotels to ensure the safety and well-being of all our guests, performers and team.
You can view each of our Resort Hotels latest Covid-19 safety measures & policies here;
www.devere.co.uk/wellbeing/
www.celtic-manor.com/about-your-stay
We will keep in touch with all our guests to keep you fully informed of the progress we are making and the enhanced safety measures that Donahey's and our Resort Hotels will have in place.
Please bear with us as we try to balance and implement the ever changing guidance and regulations, with our desire to provide a warm and friendly welcome to all of you who have chosen to join us.
What if I would prefer to switch my booking to 2022?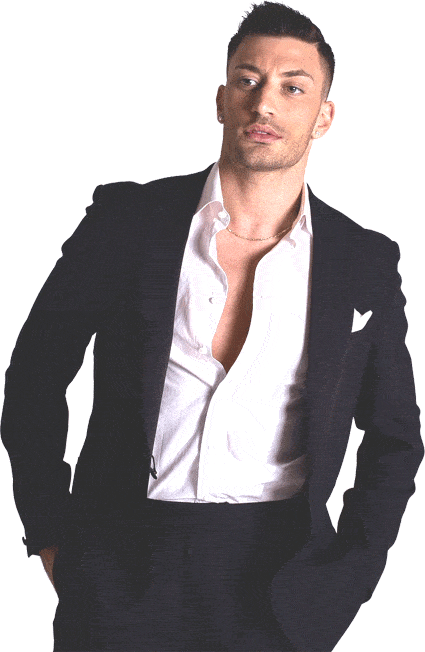 Donahey's have the same fabulous weekend breaks planned at the same Resort Hotels across the same weekends in 2022;
Friday 4th – Sunday 6th March 2022
4 * Alton Towers Resort Hotel
Staffordshire ST10 4DB
Friday 25th – Sunday 27th March 2022
4* De Vere Beaumont Estate Hotel
Old Windsor, Berkshire SL4 2JJ
Friday 22nd – Sunday 24th April 2022
5* Celtic Manor Resort Hotel
Newport NP18 1HQ
Friday 15th – Sunday 17th July 2022
5* Celtic Manor Resort Hotel
Newport NP18 1HQ
How to go ahead and transfer your booking?
You are welcome to roll your Dancing With The Stars Weekend forward to Summer 2021 or Spring 2022 – then you have something amazing to look forward to.
Just email us your choice and we'll go ahead and make the transfer.
Naturally at this time we have extended our complimentary booking transfer service for you.
A rate difference, either up or down and representative only of the hotels annual rate increase, may apply between weekends.
Unfortunately, postponements or transfers would not be available 8-weeks prior to your break.
What if your Dancing With The Stars Weekend can go ahead, but as a result of
Self-Isolation or Local Government Restrictions you are unable to join us?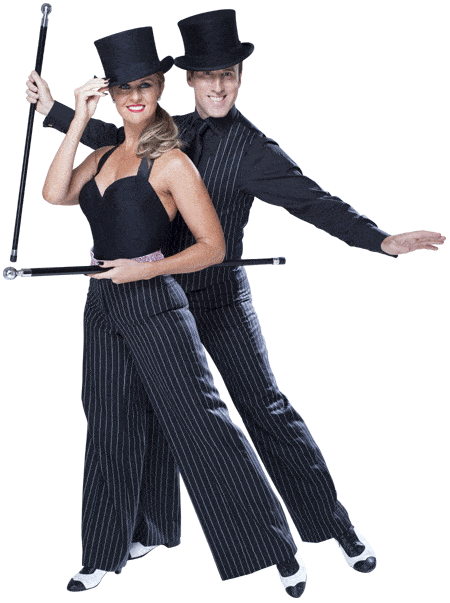 Donahey's are organising a Weekend Leisure Break with limited places available, plus due to social distancing requirements we now have even fewer places available.
To maintain the commercial viability of running our Weekend Breaks with the Strictly Stars and the enormous costs associated with putting on these breaks, unfortunately we are unable to offer refunds or postponement if guests become unable to travel due to Covid-19 and the Weekend Break is still able to go ahead under national & local guidelines. This would be a matter for guests personal Travel Insurance.
If the government imposes Tier restrictions that prevent you from travelling, and the Weekend Break is still able to go ahead under national & local guidelines, this would become a matter for your personal travel insurance.
Unfortunately we would be unable to replace your booking at such short notice. At 10-weeks prior bedrooms are directly contracted with the Resort Hotel and paid for in full on your behalf, which is our contractual obligation to the Resort Hotels.
Personal Travel Insurance policies with inclusive Covid Protection cover are now available at relatively low cost.
Comprehensive UK Travel Insurance which includes additional Covid-19 protection can be found from just £27 per couple.
StaySure, LV, AA & CoverForYou offer extensive policies. Donahey's recommends an online search or call to your preferred Travel Insurance provider to discuss your requirements and confirm you are happy with the inclusive Covid cover they offer.
Examples would include but are not limited too;
• A Positive Covid Test
• Feeling Unwell
• Covid Symptoms
• Local travel Tier restrictions
• Quarantine restrictions
• Self Isolation requirements
If you already have an annual travel insurance policy, please confirm with your provider they have included Covid Protection cover.
In line with most UK holiday operators, Donahey's requires guests take out appropriate UK Travel Insurance which covers cancellation due to Covid-19.
For such a low price and your added peace of mind, we strongly advise taking out this protection. Many holiday operators are offering this enhanced Covid Protection cover at an add-on price, unfortunately Donahey's is not licenced to sell Insurance Policies, and are therefore unable to offer this additional paid for cover, our apologies.
What if your Dancing With The Stars Weekend cannot go ahead?
Should one of our Dancing With The Stars Weekends be postponed due to local or national Covid-19 restrictions, we will offer you a no cost transfer to the following years Dancing With The Stars Weekend at the same venue, over the same weekend.
Or you may choose to switch to a different weekend or venue – the choice is yours.
Alternatively, if the postponed dates don't work for you we will offer you a full & immediate refund less a booking fee towards the direct costs incurred with your booking.
We would of course love you to continue to enjoy looking forward to spending a weekend with the Strictly Stars, so all 2022 supplier cost increases will be absorbed on postponed bookings.