Children's Dance Classes


Making A Booking
Our Junior Dance Club is priced at just £5 per class pay as you go, or you can book here at the discounted rate of just £27.50 for 6 consecutive weeks.
Book by Credit/Debit Card
Simply select which venue they would like to start, the date, & tell us their names, then select the Add To Cart button below.  This will direct you to our secure Paypal site where you can adjust the quantity as required.
Please note this will incur a £1 paypal debit/credit card booking fee per person.
Book by Post
Simply post a cheque out to cover the £27.50 block price, payable to Donahey's c/o Donahey's, PO Box 209, Ashton-U-Lyne, Lancashire, OL6 OAG.  Please remember to include details of which class you wish to attend, phone No & the child's name, thanks.
Book by Phone
Unfortunately we don't have credit card facilities to enable us to accept telephone payments.
As the UK's leading junior dance club we understand how important it is to keep children occupied and having fun. This is why we're dedicated to offering brilliant dance lessons for children in Tameside.
Your kids can learn the latest dance styles such as Ballroom, Latin and Disco and they'll learn chart dances just like they've seen on TV.
There's a lot of emphasis on keeping kids active these days and dancing is great fitness for kids. As well as the fitness benefits, dance also helps children improve their sense of rhythm, co-ordination and builds their self-confidence.
Dance is currently the fastest growing art form in the country and a fabulous hobby for children, most of all here at Donahey's our children's dance classes are great FUN….
Dancing is for everyone
Any child can dance regardless of age, shape, size or background and whether or not they have danced before.  Dancing has it's attraction because of the many different styles & rhythms on offer from around the world, here at Donahey's we strive to teach the children all the latest styles to the most popular music – a fab combination all in one class!
A recent Arts Council survey of over 50,000 year 9 pupils in over 700 schools in the northwest showed dance as the top activity for girls outside school.  Donahey's also actively encourages boys to attend our dance classes.
Donahey's teach to IDTA examination standards and have become the UK's leading Junior Dance Club due to it's commitment to the children, constantly teaching new dances and it's emphasis on making the classes fun.
For your peace of mind we are Enhanced CRB Police Checked, have a Tameside MBC Child Protection Policy in place and we are St John's First Aid at work trained.
So what are you waiting for, get yourself along to one of our great children's dance classes this week….

Weekly Children's Dance Classes  4 – 13 years
No need to pre-book, just come along on the night….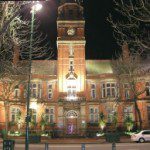 Tuesday 5.45pm – 7.15pm
Hyde Town Hall.
Venue info, 360 tour & map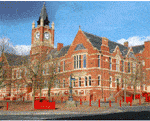 Wednesday 5.45pm – 7.15pm
Dukinfield Town Hall
Venue info, 360 tour & map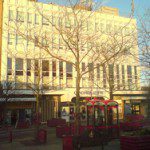 Thursday 5.45pm – 7pm
Droylsden Concord Suite.
Venue info & map
Our Junior Dance Club is priced at just £5 per class pay as you go,
or you can book here at the discounted rate of just £27.50 for 6 consecutive weeks.
Checkout our fab Children's Dance Class film here…
Let your friends on Facebook know about the film…
Customer Testimonials

Below are some recent comments from parents, Sept '12;
Jodie lovers her dance classes every Tuesday, she looks forward to it every week
Kady, Hyde

My daughter thoroughly enjoys her Donahey's dance lessons, and looks forward to coming every week. She has more discipline and better co-ordination. Since joining, she also has more confidence making her own dances up.
Janet Dukinfield

My daughter has grown in confidence, and says her classes are good & fun
Dawn, Hyde

Mollie loves coming to dancing, she looks forward to it all week. She listens a lot more and really enjoys making up her own dance routines
Mollie, Hyde

My daughter really enjoys coming to Donahey's dance classes, I find her dancing round the house a lot more since starting
Graham, Dukinfield

Fantastic. Really look forward to Tuesday night
Stacy, Hyde

Holly really looks forward to her weekly dance class, I often find her (unsuccessfully) trying to teach Dad a few steps at home. Learning to dance in a social environment has increased her confidence at parties & school discos
Jenny, Woodley

Our children really look forward to coming and learning new dances; they feel very rewarded when they take their dance tests
Joanne, Gee Cross
Children's Silver Sparkle Dance Shoes
FREQUENTLY ASKED QUESTIONS
How much are the classes?
Our Junior Dance Club is priced at just £5 per class pay as you go, or you can pre-book here at the discounted rate of just £27.50 for 6 consecutive weeks.
What ages do you start from?
Our classes are for children aged 4 – 15 years – we have different classes for different ages at each venue.
How do i book?
You can book online above or you can post out a cheque to our address; Donahey's, PO Box 209, Ashton-U-Lyne, Lancashire, OL6 OAG, or you can reserve your place over the phone on 0161 338 2884 and pay cash on the night – it's up to you?
What sort of dancing is it?
We teach Ballroom, Latin, StreetDance, Disco chart dances, fun dances, Salsa and more.
What shall I wear? Do I need dance shoes?
To start with just wear flat shoes, something comfortable – not flip flops or sandals.  If you're happy at dancing after a couple of weeks we strongly recommend proper dance shoes with a non-slip sole which are available from Donahey's and Dancewear shops.
Clothing – smart casual, light clothing.  Something ideal for dancing in.
What dances are we teaching at the moment & what music do we play?
PJ & Duncan – Lets Get Ready To Rumble
Little Mix – How Ya Doin
The Saturday's – What About Us
One Direction – One Way Or Another
Olly Murs – Troublemaker
One Direction – Kiss You
Gangnam Style – PSY
Freestyle Disco – Mr Saxobeat
Mambo – Dirty Dancing
Samba – Hot Hot Hot
Waltz – Love Ain't Here Anymore
Rock 'n' Roll – Land of 1000 dances
Do we put on shows?
Yes, we put on performances throughout Tameside which all our children can take part in, plus every so often we put on a spectacular FREE show for all our hundreds of pupils to join in.  It's live on a purpose built sound stage right in the centre of Ashton Under Lyne and we raise money for BBC Children In Need – the kids love it!!! Read all about it here.
I've never danced before can I simply come along anytime or do I need to book?
All our classes are especially designed for beginners, just come along on the night – no need to pre-book!
What time shall I come along on my first week?
Try and arrive about 15mins early before the class starts, so that you can get signed up and meet your teacher.
How long does the class go on for?
Usually about an hour
Can parents wait?
There are waiting facilities available at all venues, however we don't allow mum's & dad's to wait in the ballroom where the class takes place as this can be distracting for the children. We have separate waiting lounge areas.
Will I take dance tests & receive Medals and certificates?
Every 4 months we will enter you for your Dance test and if you are successful you'll receive awards & certificates.
I've done a little dancing before, is it suitable?
We also have higher-level classes at the same time so we can choose your exact level and join you into that class.  If you've taken medal tests before simply bring along your last report and certificate and we will place you in the correct level class.
Do we enter into competitions?
No, we don't enter any of our pupils into these, we believe dancing should be great fun & affordable. We prefer to specialise in making sure you have a great time at dance classes.